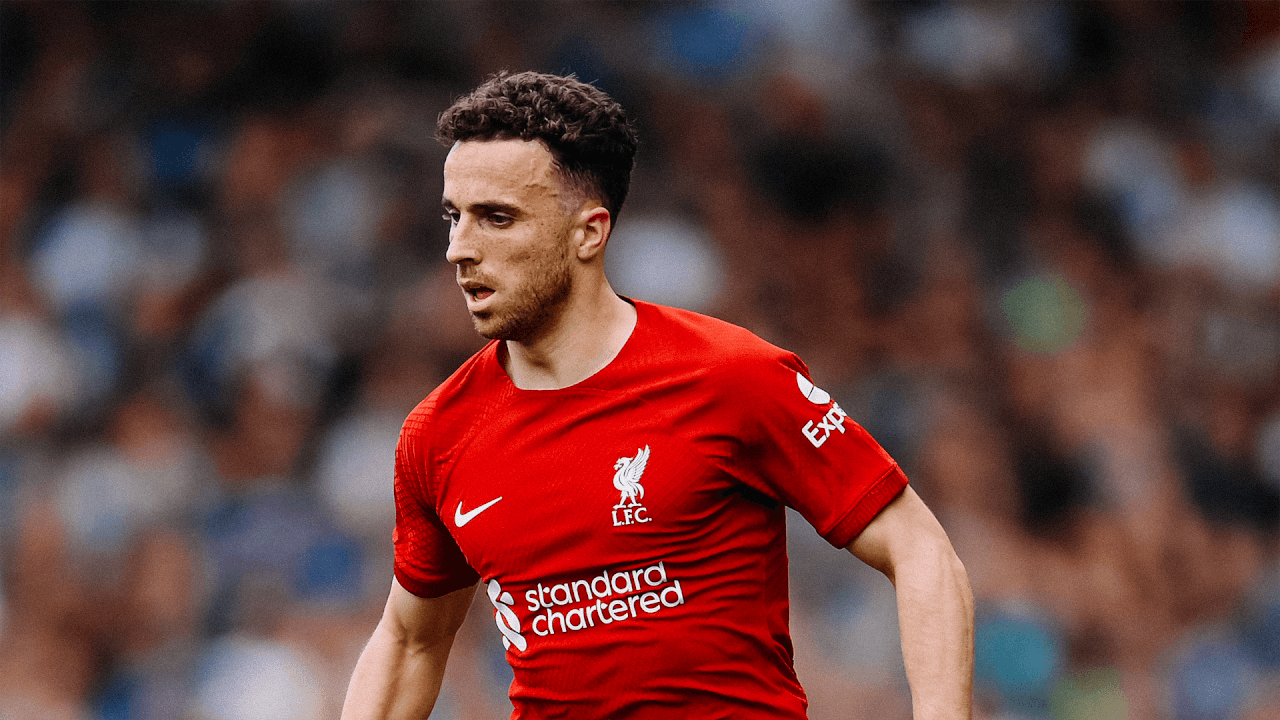 Diogo Jota: Big 2023 Needed to End Any Ongoing Concerns

It's a mixed 26th birthday today for Diogo Jota as he finds himself over in Dubai with the Liverpool squad, but certainly not working to the same timetable. The Portuguese forward isn't expected back until February at the absolute earliest according to James Pearce's article and would as a consequence miss at least a further six competitive games for the Reds. For all the discussions around the short-term injury issues, there's a few questions starting to originate around his long-term future at Anfield.
The number 20 enjoyed an incredible start to life at the club and his first few seasons saw him notch an impressive 13 and 22 goals respectfully. This campaign the former Wolves player has contributed a decent 5 assists since a horrific calf injury against Manchester City in October ended any World Cup hopes. Jota has been missed even more when Liverpool have struggled at both ends of the pitch and his fellow attacker Luis Diaz has also been out for a lengthy period.
Context is everything though and since his arrival in July 2020, it's not been all smooth sailing for the Porto-born player from an injury perspective. A knee injury in a dead rubber against FC Midtjylland saw him miss over two months of his first year at Anfield despite starting so well. Last season, aside from a minor absence with an ankle injury, it looked like any concerns had been abated, despite him missing Portugal's Nations League Final's games. A hamstring injury, which saw a delayed start to this campaign, may well have been forgotten about due to recent events too.
This isn't an attempt to label Jota a crock by any means, but Liverpool's recent injury history with players isn't the best. Despite recording an impressive 34 goals and 14 assists in 93 appearances for the Reds, it's his recent goal-scoring which has also been a source of quiet muttering from certain fans. Whilst he has the ability to score with both feet and possess a real aerial threat, Jorge Mendes' client hasn't netted since April of this year, which ironically enough came against the current champions and matches his shirt number in games.
There's a real hope that the £45 million signing could return as good as new in 2023 and having recently penned an extension until 2027, there's nothing to suggest his future isn't firmly fixed at Anfield. However, with injuries and recent form, it wouldn't be a surprise if he wasn't in many supporters' first choice XI even if he was fit. The second half of the season is a big one for Diogo Jota. It'll be great to get him back on the pitch in the near future and then hopefully bury any long term mutterings into the back of the net with everything else.