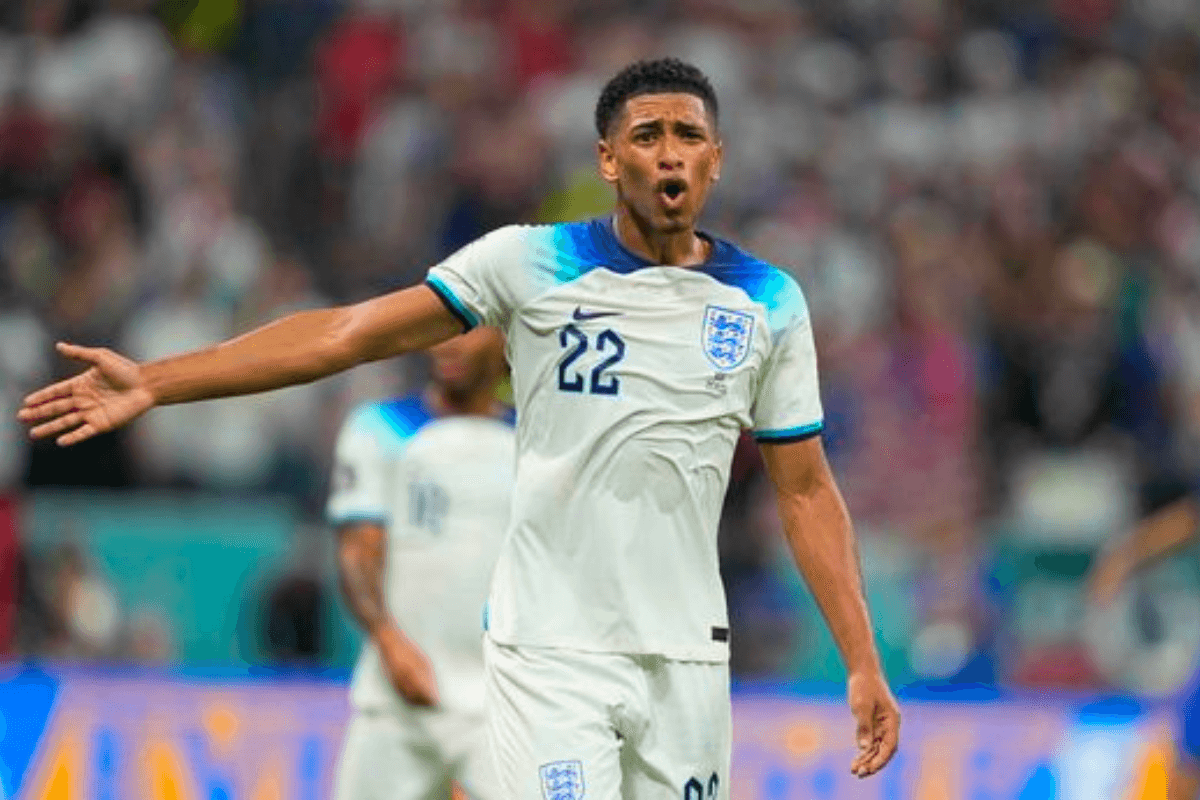 Jude Bellingham: Generational and Defining for LFC

It's amazing in football what appears to develop when nothing can actually happen isn't. The performances of Jude Bellingham for England at the World Cup, pictures with Hendo or Trent and the tweet from Christian Falk will only seek to add more fuel to the roaring bonfire of hysteria. This is a generational player who Liverpool appear on the surface to have a real possibility of securing. What happens between now and next summer could well define so much in the future.
We've been here before with 'generational talents' in different measures. Kylian Mbappe was always a long shot it appeared at best, as the finances it would require would surely never have been forthcoming from messers Henry, Werner and co to start with. The PSG forward's quotes were clear though when asked after his renewal in the summer. "I talked to Liverpool because it's the favourite club of my mum, my mum loves Liverpool… I don't know why, you will have to ask her!" This one was always improbable at best and the smart money says there's no way Jurgen Klopp wouldn't countenance a situation where he was taking transfer and player tips from Mrs Mbappe, however much she loves him.
Aurelien Tchouameni burned a little bit more though. The former Monaco midfielder looked on the precipice of a move to Anfield over the summer and reaffirmed what we'd believed. "The first to come forward was Liverpool. We had discussions. Then Real arrived and in my head, everything was clear." Partially exasperated by the midfield deficiencies of the current campaign, it was again a swing and a miss for Liverpool attempting to bring players labelled as 'generational talent' to the club. The Jurgen Klopp effect could only sway so many things it seemed.
Moving to the present day and attempts to convince the 19 year-old that his future should be with the Reds looks dependent on a number of factors. For a start, there's no guarantee of a top four finish and the Champions League riches that result, so no-one from the players' side would be rushing into anything. The elephant in the room appears to be around FSG's pockets in two senses: How deep are they and will we see them? To use an appalling analogy, you don't put the house up for sale then get quotes for a conservatory.
One player doesn't make a team, but it feels like a defining moment here for the club. History and the evidence tells us there's a sweet spot of getting players at good price and making them world names at Anfield. That's been the way business has been done and it's largely proven successful. Liverpool haven't ever been in deep with many world class or generational talents and when they have – it hasn't ended well. We're into the final few years of Jurgen Klopp's reign and dramatic as it may sound, this has the feeling of a watershed moment. If Bellingham doesn't happen, maybe count us out with this type in the future.