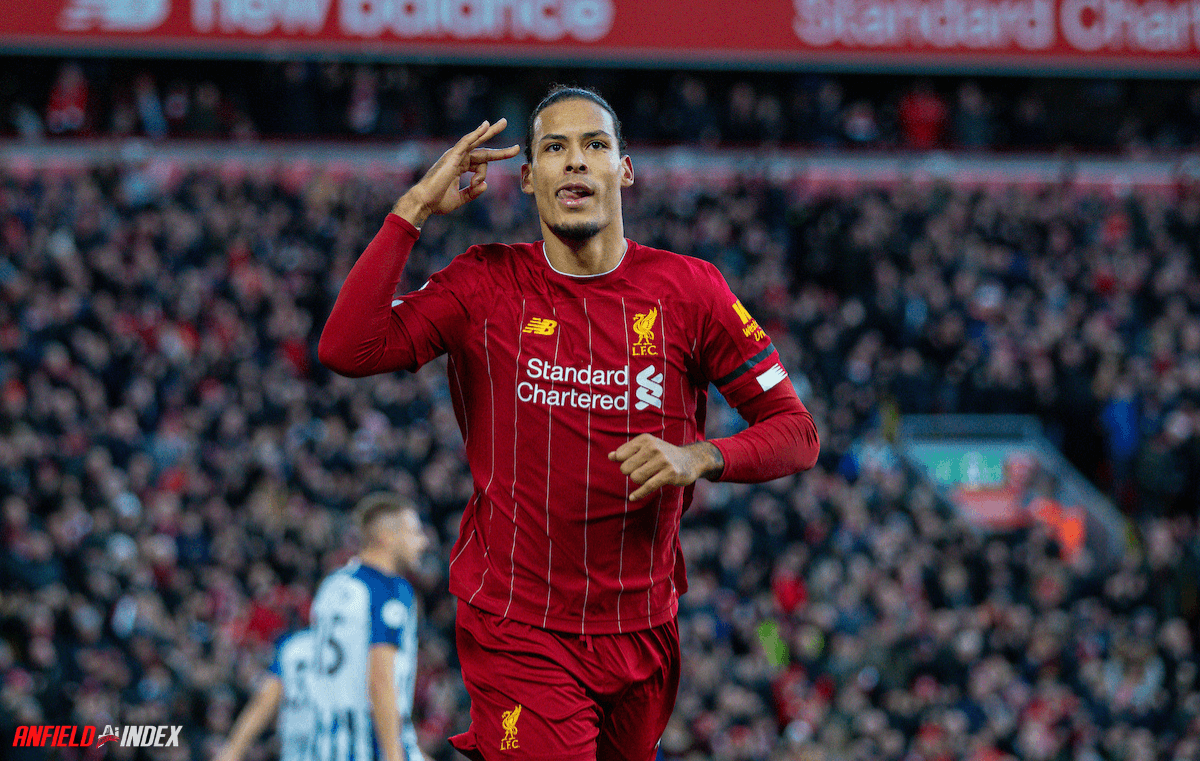 Could Virgil van Dijk Emulate Fabio Cannavaro & Win the Ballon d'Or?

In 2006 Fabio Cannavaro led his Italian national team to a marvellous World Cup victory in Germany. During that year the legendary centre back was also named Serie A player of the year (with Juventus), before claiming the La Liga title with Real Madrid in the 2006/07 campaign. This period solidified the former Napoli graduate as perhaps the greatest defender on the planet, and quite rightly saw the 136-cap Italy captain named as 2006 FIFA Player Of The Year and the winner of the illustrious Ballon d'Or. This made him only the third centre half in Ballon d'Or history to win this prestigious award, allowing him to join Matthias Sammer and Franz Beckenbauer on a very short and elite list of defensive winners.
In the lead up to Italy winning that World Cup, the former Inter Milan player had endured a spectacular and groundbreaking season in Turin. A Fabio Capello-led Juve had finished top of Serie A in the 2005/06 season, yet had been placed in 20th position due to a huge scandal surrounding supposed match fixing. The title was stripped (and later awarded to second placed Inter), with the disgraced club relegated to Serie B. This relegation was confirmed only after Italy had overcome France in the World Cup final in Berlin. Cannavaro joined Capello in heading for Spain (as part of a mass exodus), and the previous domestic campaign was nothing more than a sad memory in the career of everyone involved at the accused club.
This past calendar year has seen Karim Benzema quite rightly named as Player Of The Year, to perhaps finally close the door on the prior Ballon d'Or monopoly between Messi & Ronaldo. This coming year could see the current Qatar-based tournament produce its next new winner, with the 2023 crown to be awarded at the back end of 2023. We have seen Kylian Mbappé emerge as the early front runner, and if France were to be successful in this winter's competition, he would surely be a shoe in when votes are cast later in the new year. The victorious team and standout player would have a huge claim, and perhaps that could see one particular Liverpool player emerge as a potential winner.
Virgil van Dijk has had a pretty inconsistent start to this Premier League season, with his Reds team struggling for form from the season's outset. The much-needed regeneration across the midfield has been a firm cause for complaint, yet there has clearly been a drop off in form for our giant Dutchman. It could well be that this ongoing World Cup caused the number 4 to play within himself, with a long-term injury forcing him out of the Netherlands' previous European Championships. Regardless of theory, his current Qatar form has been both solid and dominant so far. His leadership of this Holland side has been carried out in much the same way with which he carries his club duties, and he is probably the standout defender of the tournament thus far. The three times runners up have a real and conceivable chance of going all the way this month, and much all of that hope rests upon the colossus shoulders of their 53-cap skipper.
In a time when so many irregularities are rife within our world, to see a celebrated man such as Virgil win the World Cup, would surely place him high on the assumed list of Ballon d'Or contenders. His standing as the games current best central defender remains unwavering, and you sense he will play a huge part in driving Liverpool to some form of success this season. It would appear that certain exploits within an international arena can override anything domestic related, as we saw with Fabio Cannavaro in 2006. Though that Juve season is not reflective of Liverpool FC (this season) in any way, it does indicate that a domestic title lost is not a deciding factor. The voting pool would do well to ignore Virgil if he were to raise the Jules Rimet trophy before Christmas, and if he were successful, it would be interesting watch next year.
His return from international duty could become a glorious homecoming, and I imagine his elite abilities would help to galvanise his club to its own success. Whereas continued Champions League qualification is an absolute must this term, we still have that very European competition to play for this season. This squad of players will inevitably bounce back, and a run of fine form can certainly make the pathway to success a lot clearer. We need our best players to resume their campaign at their best levels, and maybe a World Cup winning captain can be the fire that lights the Merseyside torch.
With our own domestic frenzy gearing up to resume, it's vital we remember that we have world class players within that can help realign our season. I believe Virgil to be one of the greatest defenders of all time, and he's perhaps an international achievement away from confirming that fact to the world. The grumbling over his Southampton transfer fee has completely died away, but there are still those all too eager to jump on any mistake by the former Celtic man. These next few weeks could confirm our defensive leader as an all-time great of the game, and if he were to push this Anfield side to more success upon his return, it may just make him a real contender to become only the fourth defender in history to win the converted Ballon d'Or in 2023.