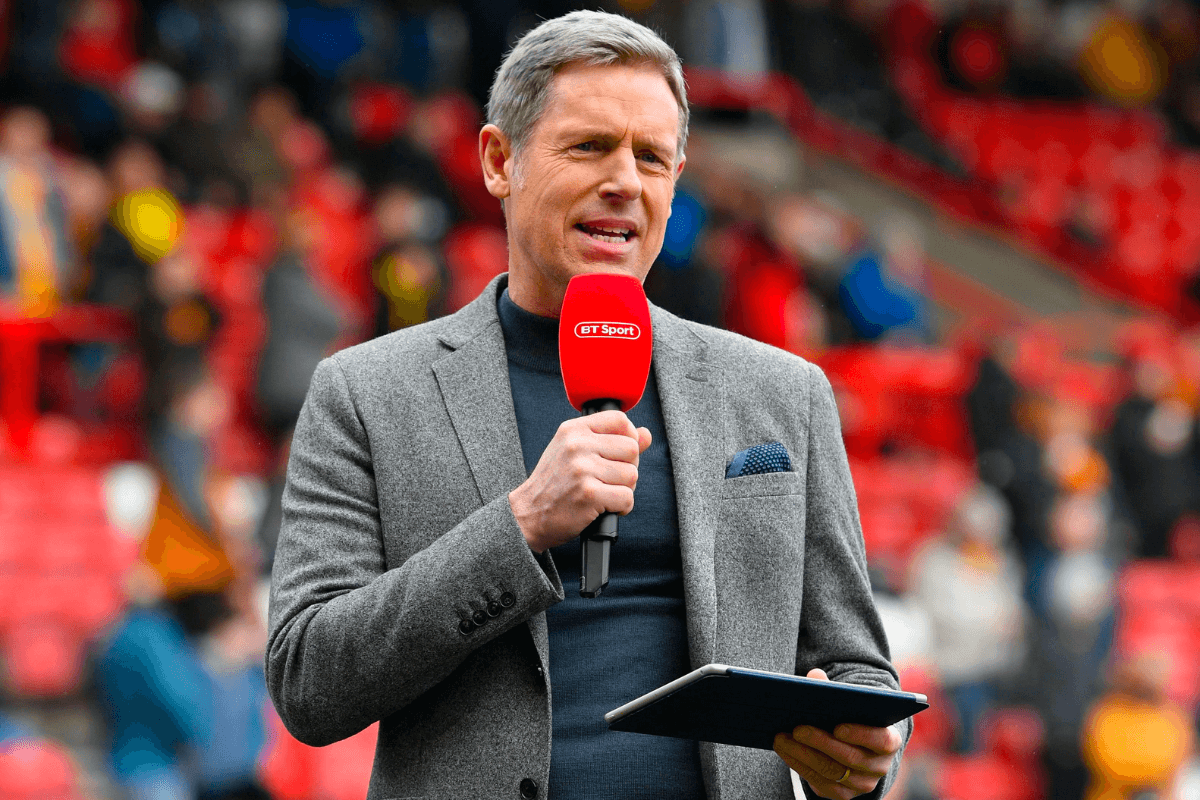 Matt Smith: January Transfer Window and Liverpool FC Q & A

With the January transfer window around the corner and Liverpool returning to action shortly, we're trying to leave no stone unturned. With that in mind, we managed to catch up with a fellow red and famous BT Football presenter Matt Smith. As a multi-lingual man of many talents and connections, we asked Matt for his take on transfers and how he sees the season so far.
Matt, thanks for taking the time to answer a few questions it's much appreciated. As a man within the industry, there's only one hot topic to start with at the moment – Jude Bellingham!
Two part questions for you here as a red… do you think that we get him and we have to ask… have you heard anything?
On Jude Bellingham. The £150 million pound question. My understanding is the player and his advisers will talk to Dortmund after the World Cup. They will ask him to sign a new deal, he will decline, and they will reluctantly agree to sell him next summer. Price to be at least £100m. As for where he goes, I can't see into his mind of course. And I doubt he's told anyone definitely yet. My take is there are four realistic buying clubs – Liverpool, Man City, Real Madrid and PSG. I believe Bellingham would prefer the PL but that's not set in stone. The pictures with Henderson and TAA are all very amusing but don't mean a thing. Jude and his team will make the best footballing – not financial – decision.
The January transfer window is literally upon us now and as a man whose tweeted about Klopp, Nunez and others previously we have to ask… A two part one again here – Do you think we need reinforcements and if so where?
For the January market, it's never easy, and is even more complicated after a World Cup. I don't think I'm offering any great insight by saying LFC's priority is in midfield. They need to know first what's happening in June with Oxlade-Chamberlain, Keita, Milner and Firmino. That all influences what they do in January and next summer. As ever, it's about finding the right players, good enough to play for LFC. At the right age, and the right price. That's a pretty small Venn diagram. Suffice to say the noise you're hearing around players doing well in Qatar, that's coming from agents. There will be no knee jerk moves from LFC.
LFC are back in their Dubai training camp ahead of the second part of the season. How do you view the campaign so far?
It's been an odd season so far for Liverpool. A very skittish start, with big gaps all over the pitch and a team that looked tired right at the start of the season. Most odd. It's never one thing or a quick fix – if it was you'd expect Klopp and his staff to sort it before we even noticed. Mental fatigue, a number of individuals below their best, either temporarily or simply past their peak – you've heard Klopp talk about working hard every day to repair the holes in the LFC fabric. I feel they started to do that before the break. They should be better – a lot better, after the World Cup.
If you had to predict the seasons conclusions… any silverware or top 4 the focus?
As for trophies and UCL places, Liverpool have looked more of a cup team at times this season, but should be more solid after Christmas. Given who they're chasing next summer, a top four finish (or UCL win!) would be a big priority. And of course, all this goes against the backdrop of the ownership issue. But that won't be a quick resolution either I don't think.