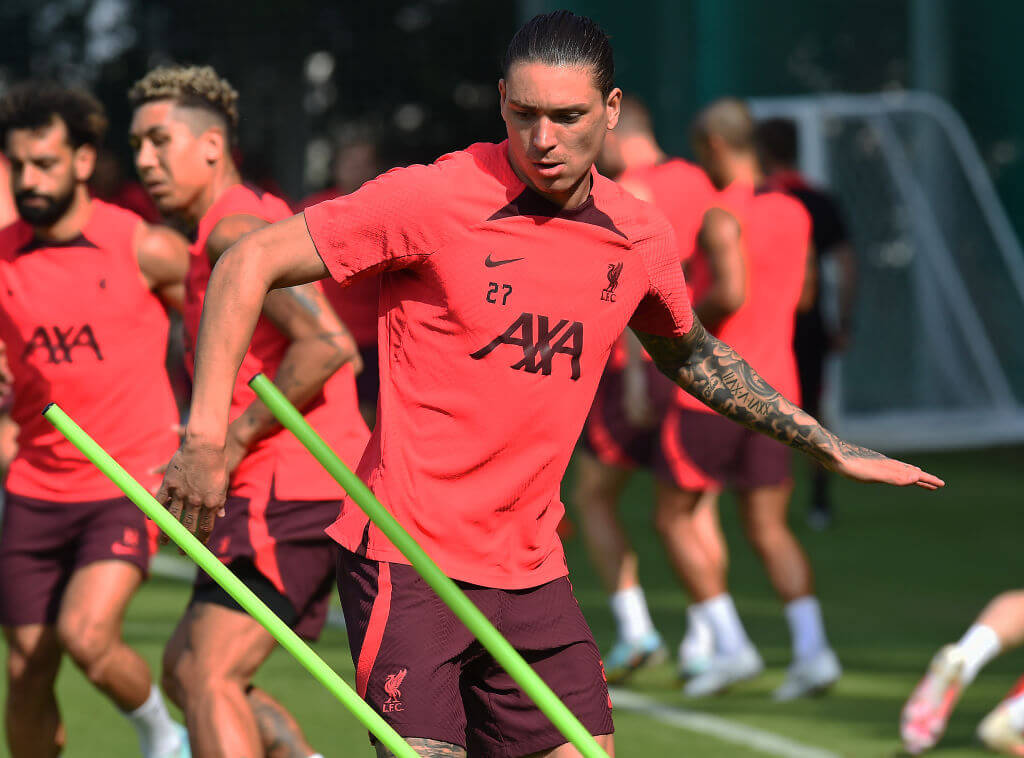 Give Me Angry Darwin After His World Cup Exit
Uruguayan fans were devastated to see their team fail to make the last 16 of this year's World Cup, but Liverpool fans can at least rejoice in the knowledge that Darwin Nunez will be back for the Premier League restart. His emergence as a crowd pleaser was undeniable for the Reds' fan base, and it'll be a joy to see if his international frustrations can be channeled towards some domestic carnage.
In a past & present forward line for the South American side, it was a tough exit for both our new striker and former number 7. Luis Suarez bowed out alongside his young pretender, and where the 35-year-old veteran looked every inch the old campaigner, in Darwin I sense there could be a ferocious response. There were still some rumblings and misguided remarks towards the former Benfica man during the competition, and it appears our rivals are still keen to see him fail. Whereas I do not want to see the violent nature within him unleashed (like red card versus Fulham), I do want to see an urgency to prove all doubters wrong.
We saw how it took some time for Virgil to overcome his own high transfer fee when arriving at Anfield, but it would be a foolish man to argue his standing in the game ever since. His average form this year is probably still better than most others, but when he hits good form again, he will once more be an unmatched central defender in all of world football. It took silverware and some great stretches of form to show the world his elite level, and perhaps it was the desire to prove the doubters wrong that drove him on. Where Virgil is that cool customer, Nunez is that fiery young man, yet with a similar path to solidify his own standing.

If we are to maximise our success in the second half of the season, our new centre forward will be critical to that objective. Darwin's undeniable desire does need some finesse in his final product, and this early tournament exit will hopefully cause a more ruthless streak to be unleashed. With a small break undertaken, one would assume he will be ushered in and prepared for the Premier League restart and much like the team itself, we need him to hit the ground running.
As the World Cup reaches its final stages, hopefully our 23-year-old will be watching and brimming with desire. As one pursuit closes for him, he can now take the pain of Qatar and zero in on his duties as a red. We are just weeks away from football normality resuming, and hopefully an angry Darwin can take out his country's elimination on all defenders in his path.