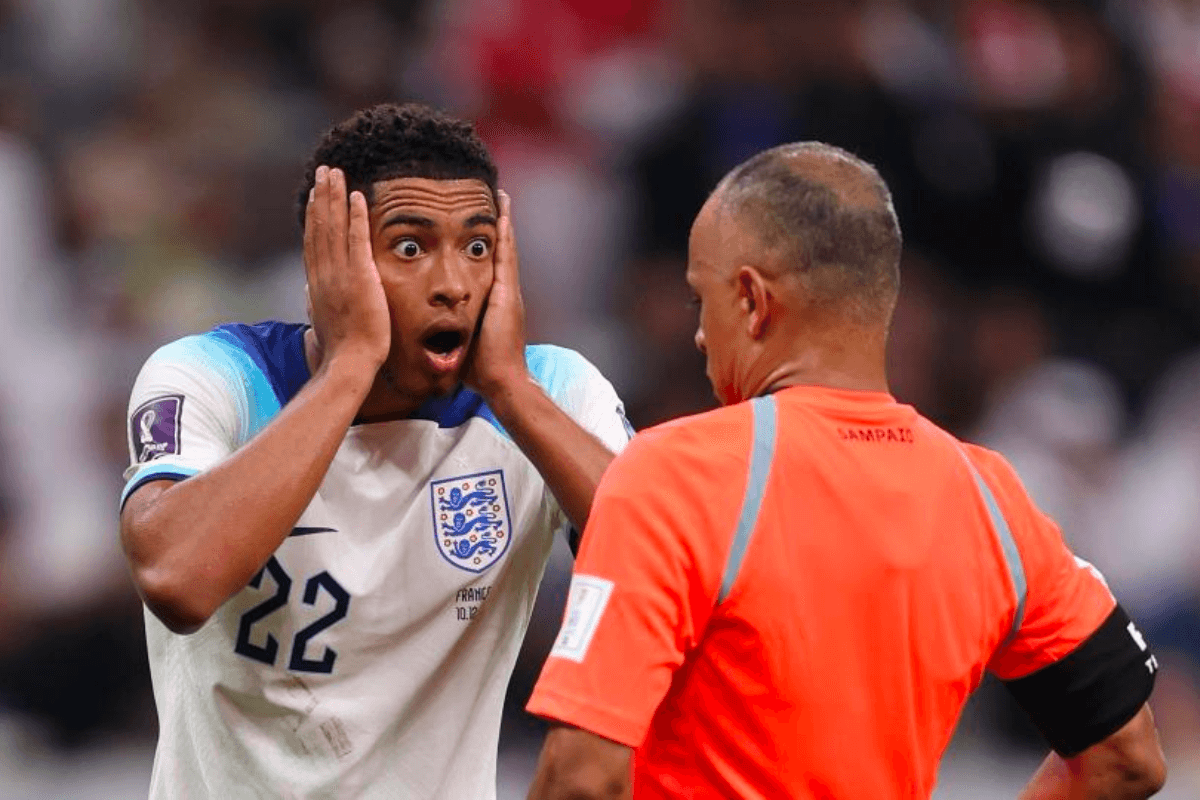 Jude Bellingham and Enzo Fernandez: The Dream Before The Heartbreak of Reality?
There's a great Leon Suenen quote "Happy are those who dream dreams and are willing to pay the price to make them come true." Liverpool fans are certainly dreaming after repeated transfer stories this week, but they'll be asking others to dig deep. The idea that both Jude Bellingham and Enzo Fernandez could both occupy spots in the Reds' midfield may still seem pie-in-the-sky to many, but that won't concern some fans. The odds do seem astronomical but now we've even mentioned the rabbit hole… there's only one option.

Reports via both Portugal, Argentina combined with a Varsky sprinkling have fulled suggestions that the former River Plate youngster could perhaps potentially join the young Dortmund superstar at Anfield this summer. Talk hasn't been restricted to foreign shores though and an article from LFC journalist David Lynch described the suggestion as 'not entirely unrealistic', given the ability to structure and amortise deals. To have two of football's elite midfield prospects would be dreamland.

In Jurgen Klopp's favoured 4-3-3 formation, it's important to note that both players could fulfil a multitude of roles. It could be argued a tactical switch would be of benefit but that wouldn't be the case with the season so far and all indications are the Dubai camp has served as a refocus on the pressing element within that shape. The initial good dream could feel even worse when the failed reality occurs, but it needs to be entertained for these purposes.

Fernandez has been a mainstay in Benfica's midfield and the majority of his 24 appearances have come in a deeper lying role. This doesn't mean he's restricted in a holding role by any means, as the 21 year old has contributed three goals and five assists. The Argentinian star enjoys an excellent playing relationship with Florentino Luis who serves as their number six, allowing him a greater semblance of freedom. The left-sided eight seems made for Enzo and whilst he could serve as our holding six, it seems a slight waste of his attacking and link attributes.

Bellingham appears the perfect model for the right-sided eight in any Jurgen Klopp midfield, despite any concerns around Harvey Elliott's development. The 19 year old enjoys a box-to-box freedom at Dortmund, often covered by colleagues Salih Ozan and former Liverpool incumbent Emre Can. The ability to play anywhere across the red midfield isn't within doubt, but the former Birmingham youngster's nine goals and three assists to date evidence there's only one position that suits him best. The midfield's lack of goals could be resolved with a pen stroke.

Liverpool will invest in their midfield by the summer. That much is clear to everyone. How much, who and when are all up to debate as it stands but whilst there's no smoke without fire, this one appears to be a reach. It's great to have dreams and a 'Jenzo' midfield would certainly be that. Don't just be ready to be hurt though… this could cost you more.