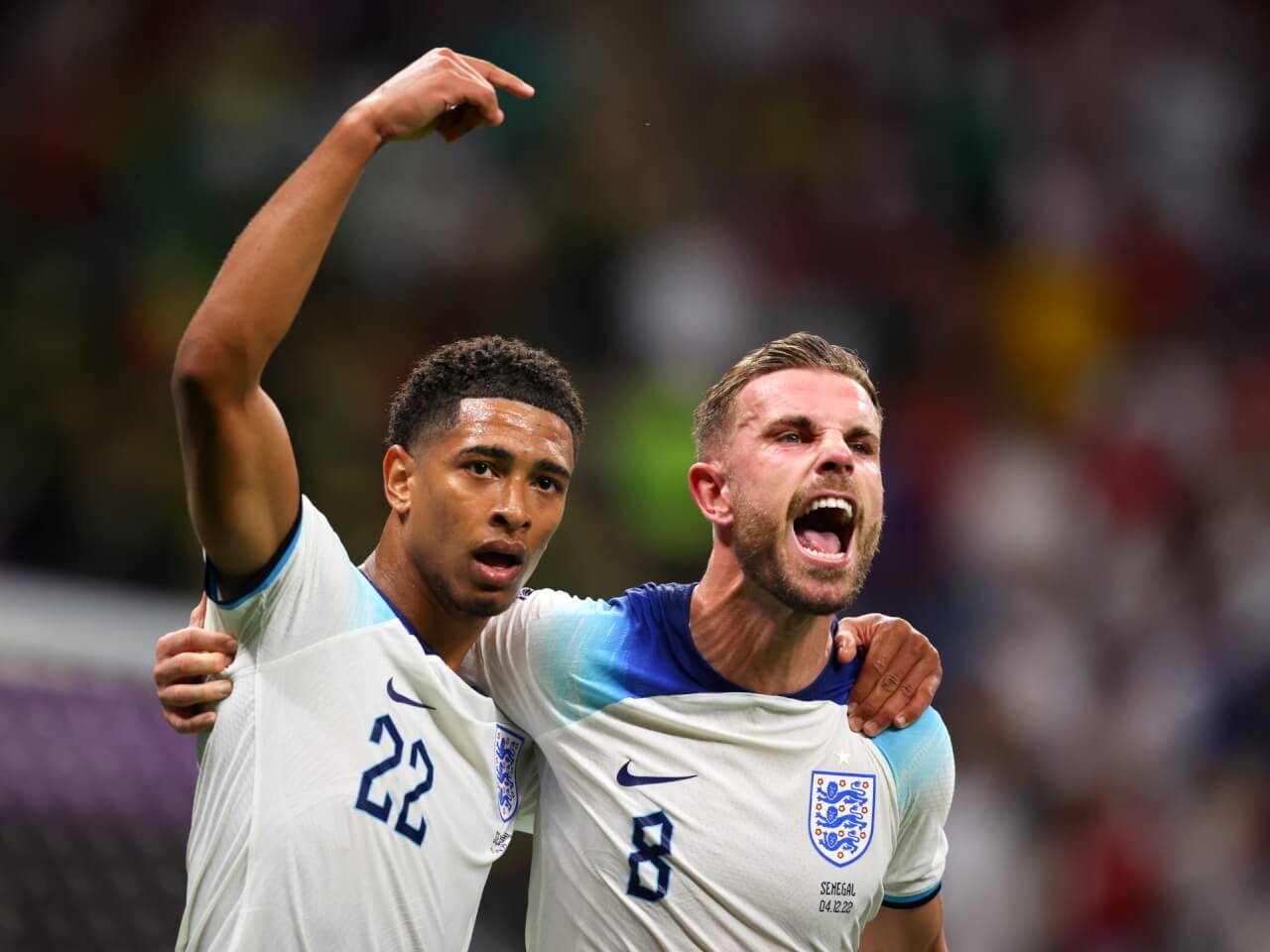 Why Liverpool should favour Jude Bellingham over Enzo Fernandez
So, are we really going to end up living in a world where both Jude Bellingham and Enzo Fernandez are in Liverpool shirts next season?
It's a mouthwatering prospect, that's for sure.
This week's transfer rumours have teased us all that Liverpool could genuinely be in a position where both are signed in the next six months or so, as Jurgen Klopp looks to rebuild his midfield.
The question is: what if the Reds can only sign one of them? Who would it be?
I mean, it's Bellingham, isn't it?
This is no slight on Fernandez at all, who looks like a player of immense potential and who has shone so brightly for Argentina at the World Cup, helping them reach the final.
At just 21, there is already a maturity about the way he sits in front of the defence and dictates play, and his eye for the spectacular was on show when he curled home brilliantly against Mexico during the group stage.
On the face of it, Fernandez could be the ideal heir to Fabinho in the No.6 role at Anfield, with Liverpool's brilliant Brazilian showing signs of wear and tear this season.
But then again, Bellingham is a true generational talent (sorry for using that phrase!) who could become the very best midfielder on the planet one day.
He is the one realistic signing that Liverpool should be looking to bring in more than anyone else next summer, by quite some distance, too.
We are all guilty of overhyping up-and-coming footballers, especially those we really want to succeed, but with Bellingham, every ounce of positivity that comes his way is merited.
He has shown during the World Cup what a special prospect he is, performing like a 20-something midfielder at the peak of his powers and with every single attribute in his locker.
Much like Virgil van Dijk, it is genuinely hard to find a weakness in Bellingham's game – he is strong, fast, powerful, technical, versatile and a leader all wrapped into one.
And all of this before he has even turned 20. He's Harvey Elliott's age!
When you look at Bellingham, you see someone who is the absolute perfect fit for Liverpool, and at exactly the right time for Klopp and anyone of a Reds persuasion.
The Merseysiders have been ailing in the middle of the park all season long and even the most staunch FSG fan would admit that failure to sign a midfielder last summer was inexcusable. If it was Klopp's choice not to, then he had a nightmare.
Now is the time for reinforcements to come in, and while the hope is that one will arrive in January – Fernandez would be nice – Liverpool have to go all in on Bellingham next summer.
He is such a unique talent that he could emulate his boyhood hero Steven Gerrard eventually at Anfield, bossing games, providing match-winning moments and captaining both club and country.
Could this prediction come back to haunt me if Bellingham does join Liverpool? The only thing preventing it is serious injury, in my opinion.
A career-threatening setback, or even continuous fitness issues, can cruelly destroy any career, but assuming that doesn't happen to Bellingham, he is such an extraordinarily confident and down-to-earth individual that he will take every challenge in his stride.
There is, of course, the distinct chance that another big club could come in for the teenager, from Manchester City to Real Madrid, especially if Liverpool miss out on a top-four finish.
That would be a devastating blow, but the hope is that something is already potentially agreed and that Bellingham has his heart set on the Reds, regardless.
He certainly doesn't feel like a player who is motivated by money, or even having to play in the Champions League, instead preferring to play for the club he feels is the most ideal for him.
That's why he chose Borussia Dortmund instead of staying in England, and it has benefited his progress hugely, and he will now hopefully see Liverpool as the perfect fit.
If the Reds can get a deal over the line, it can be a piece of business that ends up being every bit as pivotal as the respective signings of Alisson and Van Dijk.