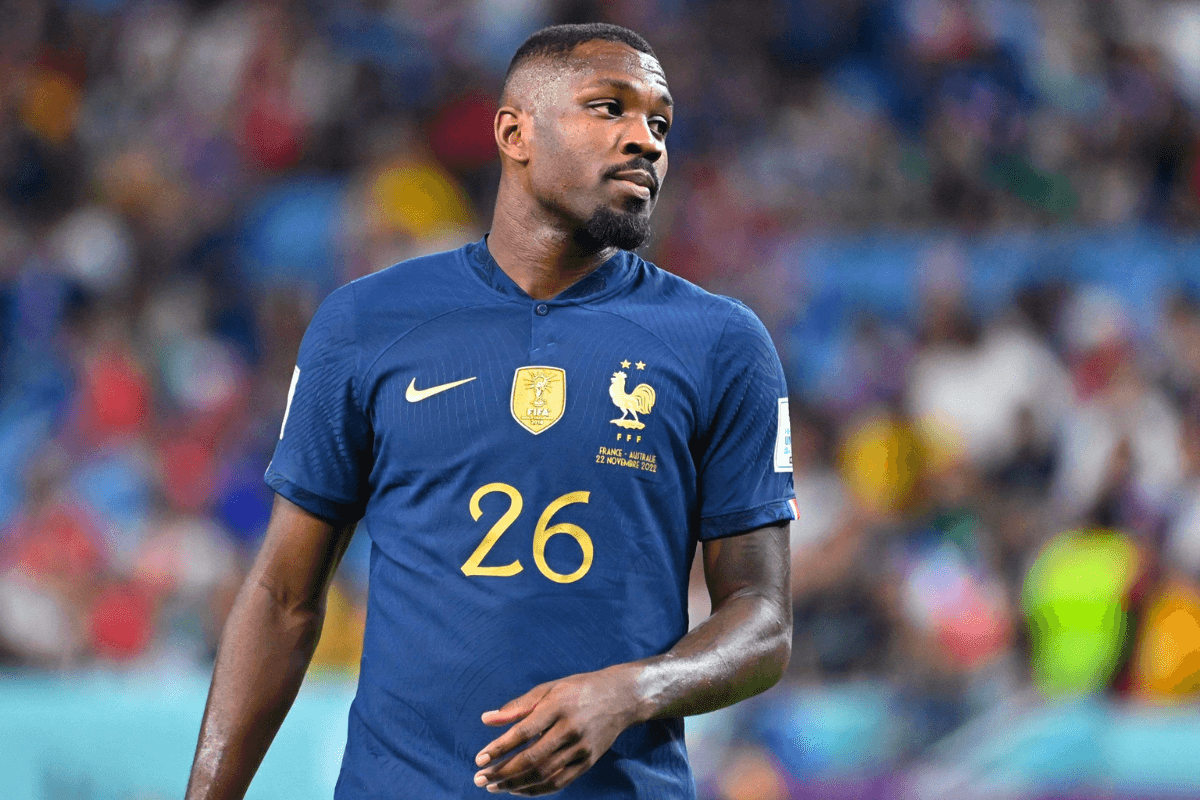 Could Marcus Thuram be the Man in Attack?

As much as I have longed for a return to Liverpool's stuttering season, the closer it gets the more it is making me concerned with what actually awaits. The summer months (prior to this season) were full of hope and expectation, yet the flurry of losses quickly put an end to that fantasy. With winter now in full swing and my surroundings a melee of snow and ice, it means the January transfer window is almost upon us, and silly season has most certainly commenced.
To say we are not proactive in the winter window would be misleading. Players such as Virgil van Dijk, Takumi Minamino and Luis Diaz were all recruited under the Jurgen Klopp watch, arriving as new year signings. Now the pandemic restrictions have ebbed away into the past, we should now be able to flex our monetary muscles and bring in the players we need, in order to emerge as contenders. Logic dictates that will probably have to be done on a strict budget, therefore this piece will involve that which is both affordable and attainable this coming new year. The Jude Bellingham/Enzo Fernandez war chest appears stocked and summer ready, so with the potential sale of the club on going, it means some smart business may just have to be engineered next month.
I took in the glorious Winter Transfer Committee podcast over the weekend, and it is probably my preferred show of all the Anfield Index offerings. I am far too old to care about receiving Christmas presents, yet I'm still naive enough to get wrapped up in what post Xmas gifts our outgoing Sporting Director (Julian Ward) may deliver. Some of the names mentioned by the Anfield Index committee were quite intriguing, and with the untimely Luis Diaz injury news breaking last week, it became clear that an attacking addition would be needed almost as badly as that midfield recruit.
I am lucky enough to have taken in a glorious era of Serie A, one which engulfed the 1990's with brilliance and created legends. Sunday afternoons were about tuning into Football Italia (on Channel 4) with the enthusiastic presenter, James Richardson. This was a period when our screens held only four channels, at least until that suspicious fifth instalment arrived in 1997. Those TV sets were as deep as they were wide, and probably as heavy as a modern-day tumble dryer. Back then everyone knew what they would be watching on their weekends, and it seems like an awful long time ago that I watched that celebrated show.
Certain names resonate with that glorious period of Italian football, with the likes of Baggio, Del Piero, Baresi, Maldini, Boban, Vialli, Batistuta and Thuram always reminding me of that historic part of footballing history. Those are just a few of the names that I could reel off, however one of them reared its head over the weekend and presented an intriguing proposition for Liverpool Football Club. The Reds were never fortunate enough to have acquired any of the above players, yet the off-spring of one such legend is most certainly something to look at and became a key talking point within that insightful podcast.
Marcus Thurman
Club – Borussia Mönchengladbach
Age – 25 years old (DOB 6/8/1997)
Height – 6ft 4 inches
Weight – 90kg
Senior club appearances – 235 games
Senior club goals – 60 goals
Senior club assists – 32 assists
Senior minutes played – 15,012
International caps & goals – 7 games / 0 goals
The physical stature and heritage of this man make this a very appealing proposition. With a contract at his Bundesliga club that is due to expire next summer, you sense a £10m offer could force a January deal to materialise. In terms of his suitability, this is a monstrous forward that has operated as a left forward 92 times, scoring 23 goals whilst assisting on 13 occasions. As a centre forward, Thuram has 89 appearances, 32 goals and 20 assists. These two positions are what have been hindered most by the unfortunate injuries to Diogo Jota & Luis Diaz, and his ability to play both to a very high standard would allow brilliant coverage and long-term suitability to our needs.
His style of play is rather unique, and to emphasise some of the comments on the committee podcast, I believe he could become a juggernaut forward within our group. To imagine Trent firing crosses into both this Frenchman and Darwin would cause all number of issues, and I sincerely hope he is being considered as a genuine player of interest. Though not as refined as our usual wide men, he would offer a versatile option that could mesh beautifully with his surrounding cast. Marcus is a huge and very quick forward and the former Sochaux player would cover an immediate need in our attack. With senior options now down to three, we really must be proactive and make sure we aren't left lacking once again.
Something is most certainly cooking behind the scenes at Anfield, and it appears the owners are loosening the purse strings in order to safeguard their investment's worth. If we are to propel ourselves into the top four mix, then Marcus Thuram would be a very smart piece of business. We still need that extra midfielder or two (which maybe his brother would be able to help appease), but in terms of the forward we need right now, the son of Lillian Thurman fits the bill perfectly.