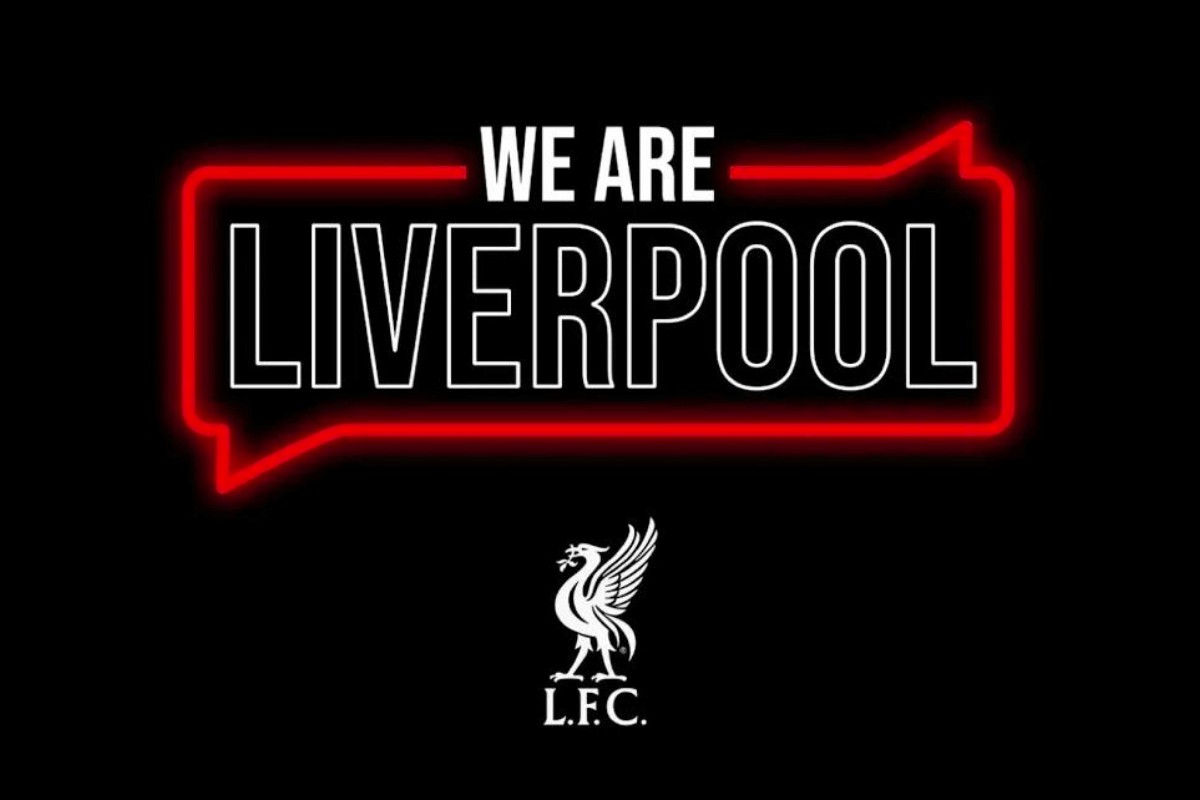 'We Are Liverpool Podcast' Launch: Break Out The Diary!!

As a contributor to a LFC fan site for both articles and podcasts, this fascinating trailer by the club this week piqued my and many others Reds' interest. Confirmation that Liverpool FC is releasing a brand new official club podcast 'We Are Liverpool', generated over 23000 views on YouTube for less than a two minute clip. With a guest list of current men's and women's players, combined with former staff and legends, it's a must listen for AI / TAW / Redmen / Daytrippers etc (insert major fan media site as desired). Time to make a recurring appointment.
The pod itself is hosted by the excellent LFC TV, pitch-side announcer and fan Peter McDowell. McDowell enjoys a natural chemistry with 'The Voice of Anfield' George Sephton on match-days and from the spoiler it looks like he enjoys a similar relationship with his esteemed co-host. 'God' himself needs no introduction and having himself enjoyed success with the 'Robbie Fowler Podcast' (a must listen if not heard) appears to be the perfect dance partner. Hard not to be invested by now and that's before we even discuss the guests.
Current squad players interviewed as part of the ten-part series are James Milner, Andy Robertson and Rylee Foster. Even from the snippets of Milner admitting that "the year we nearly won the league, so many times it came up – I think it was a big problem" and Robbo describing fellow squad member Diogo Jota as a "horrible man when it comes to fines" around pre-season, suggests this won't be watered down, sanitised content that may have been feared. Foster describing her near death experience and watching Fowler get emotional only confirm it.
Former Reds' legends make for as compelling viewing as the current squad, so to watch John Barnes spend a few seconds talking about the methods of Ronnie Moran or Rafa Benitez make reference to the 'lies' around Istanbul only serve to wet the appetite further. The topic of his tenure across Stanley Park appears to have been broached too, with the Spaniard describing it as "the right decision at the time for me and my family." Any further revelations and the fact the ire of Evertonians could be stirred further only adds to the intrigue.
Launching on the 28th December before the season resumes and with a new episode dropping fortnightly, the club have confirmed it will drop for exclusive subscribers 24 hours before all other major platforms. There will be critics who argue that certain topics will be off the table and the club won't stream any content that doesn't paint them in the best light. That much maybe true, but there's one thing for certain. You know they'll be watching.