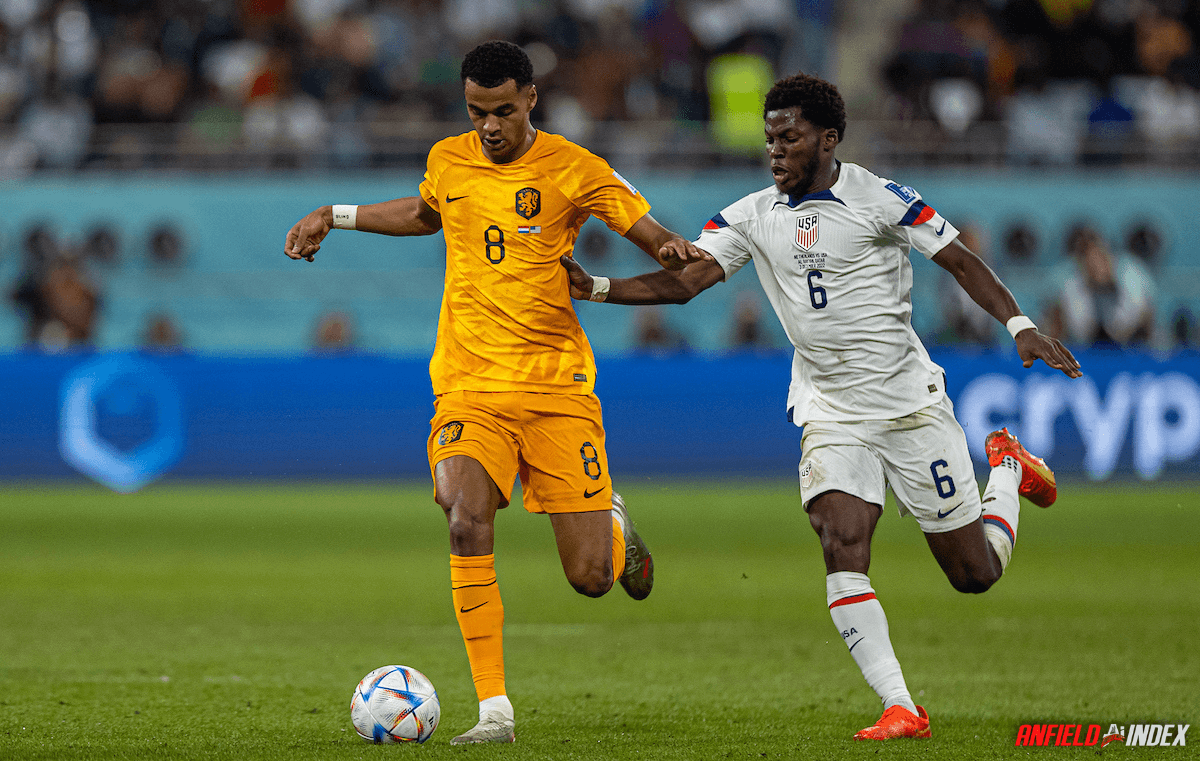 Cody Gakpo: Swiftness Born Out Of Necessity
So much for a quiet Boxing Day eh? No sooner had the dust settled on the Villa win and a swift Christmas Cinzano, than chaos erupted. A long, forgotten Paul Joyce bombshell was dropped in the form of a breaking move for Cody Gakpo. In true recent Liverpool transfer style, advanced negotiations quickly gave way to a rumoured six-year deal and the Dutch international heading to Merseyside as confirmed by his club PSV. This is a boost for the Reds at a key time of the season and for all the reaction on social media (not all positive), in truth it's badly needed.
Transfers can often be a product of circumstances as we've seen with the likes of Luis Diaz in recent times and there were echoes of Darwin Nunez, with it being made clear that Manchester United were keen on the right footed, left side attacker. Jurgen Klopp had thrown a red herring into the mix earlier with his post match comments that suggested transfer action was far from his mind. "We are not the biggest squad at the moment… but we won't moan about it." Moaning wouldn't have helped, but a forward line decimated by injuries needed more.
The initial prognosis for Luis Diaz was a real blow with a knee injury ruling has out until the festive period. Disaster struck in Dubai and the expectations are that a follow up surgery will see the Colombian out until March at the earliest. Diogo Jota's injury recovery sees him as 'inside the timeframe' according to Pep Ljinders, but not expected back until February at the earliest too. With Roberto Firmino missing 25 games through injury in the previous campaign and now absent with a calf problem, only Darwin Nunez and Mo Salah remain the only first team attackers currently available. It could be seen as a signal to the powers that be from the manager when a 17 year old Ben Doak was introduced late on at Villa Park.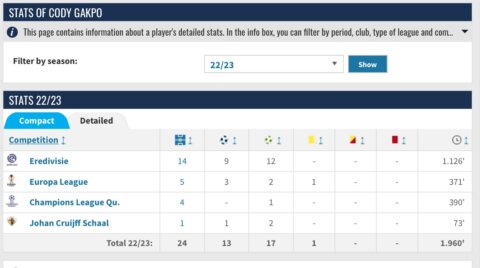 That doesn't mean the club has moved for simply another body though and Gakpo's stats make for impressive reading. Whilst a record of nine goals and 12 assists in 14 Eredivisie games maybe dismissed by some due to the strength of the league, it's the 23 year-old's performances in Europe and on the international stage that can't be ignored. Three goals and two assists in five Europa League games combined with three strikes in Qatar have seen many envious glances cast towards the Eindhoven native, with many expecting Erik Ten Haag and Manchester United to have wrapped up a deal for him already.
Any talk of a 'Dutch tax', fees and potential concerns aside, the reality of Liverpool's situation tells its own story. The Reds remain five points outside the top four and when an 18 year old Stefan Bajcetic is needed alongside Doak to replace a makeshift option in the form of Alex Oxlade-Chamberlain then alarm bells were already naturally ringing. Gakpo will likely be introduced quickly into the side, with little to no bedding in time. FSG and Julian Ward may appear to have acted swiftly here in their backing of Jurgen Klopp. But as the manager and the majority of reds have indicated, this is a move born out of necessity.