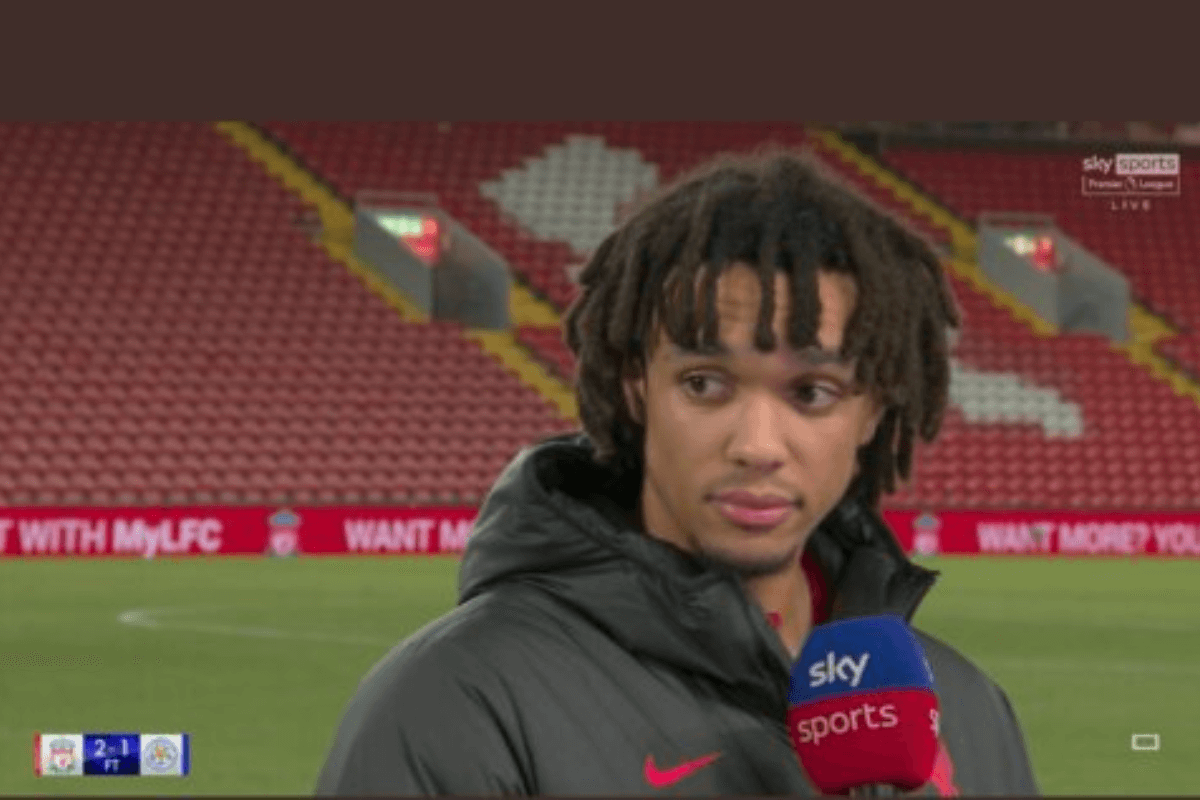 Lessons Learned: Leicester City (H) 2-1
It's wasn't very pretty eh? But at this time of the year, the classic statement prevails: three points is three points. There was plenty to analyse in Liverpool's 2-1 win over Leicester City and not all of it was good. Pass marks for some, performance lacking for others and the likes of Fabinho (congratulations to him), Konate and Firmino's claims to start against Brentford were likely enhanced. It's a results business at the end of the day so whatever a Liverpool supporting as a kid Wout Faes' intentions actually were, we'll take it and move on. Not without reviewing some key lessons learned though..
Thiago a One-Man Band 
Thank god for the Spanish maestro. The commentators were quick to analyse how easy it was for Dewsbury-Hall to waltz through Liverpool's midfield and its porous nature, but no blame should be attributed to Thiago in a man of the match performance. In truth and most worryingly, he often found himself with little to no support at times in the middle third, whilst often being the one prepared to take the ball from defensive colleagues under pressure in tight areas.

A key tackle on Harvey Barnes when Leicester broke two-on-two shouldn't be ignored for it's importance to the match either. With 112 touches, 88% pass completion ratio and four out of five tackles won there was little to fault whatsoever. If Liverpool are going to do anything this season, they'll need to pray the 31 year-old doesn't suffer any further relapses and manage his minutes carefully. On tonight's evidence, he may have to do it alone at times.
Timely Trent Returning to Old Self
It's been a tough old time this season for Trent Alexander-Arnold at both club and international level. On the back of a superb performance against Villa, it was pleasing to see the scouser in the team shine as one of the few that came out with better than pass marks. Tellingly though, it was his defensive work that caught the eye on more than one occasion as he stopped Leicester and Harvey Barnes getting in, whilst saving Joel Matip's bacon late on.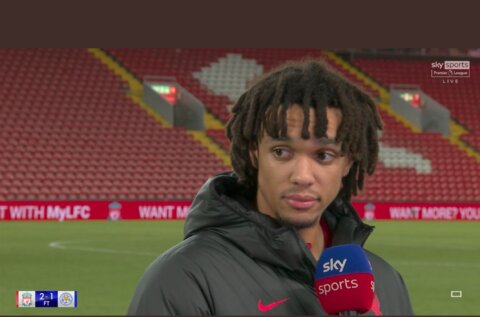 An arguable touch of bias, but the TV man of the match managed to win six out his seven duels and from an attacking perspective, created two chances and managed three shots during the contest. The 24 year-old spoke very well afterwards to a probing Carragher and Neville, whilst being brutally honest about the reds performance at the same time. Who'd have thought Gareth Southgate may have given him the boost he needs. You know he'll be trying to claim the assist for the first one too.
Everything But The Goal Darwin
Whatever any opposition fan says or whatever compilation appears, it's impossible not to be fascinated by a player labelled 'captain chaos' by Jamie Carragher in commentary. Nunez involvement's appeared limited early on in the first half, but a gallop then burst of pace down the left saw an excellent cutback to Mo Salah in what wouldn't be the only link up between the pair. Our second goal was synonymous of the Uruguayan's recent performances as despite the ball striking the post, he again played a key part in a key moment.
In a change around, the 23 year-old again played the role of creator with the pass of the night to Salah through in the second half and on another occasion, he could have had a hatful of assists. He should also have had his name on the scoresheet again in the second half when he lifted his finish onto the roof of the net, which will be fixated on by many but shouldn't. When it does click there's a swelling belief that the reds have something special on their hands. The chants of 'Nunez, Nunez, Nunez' told their own story.