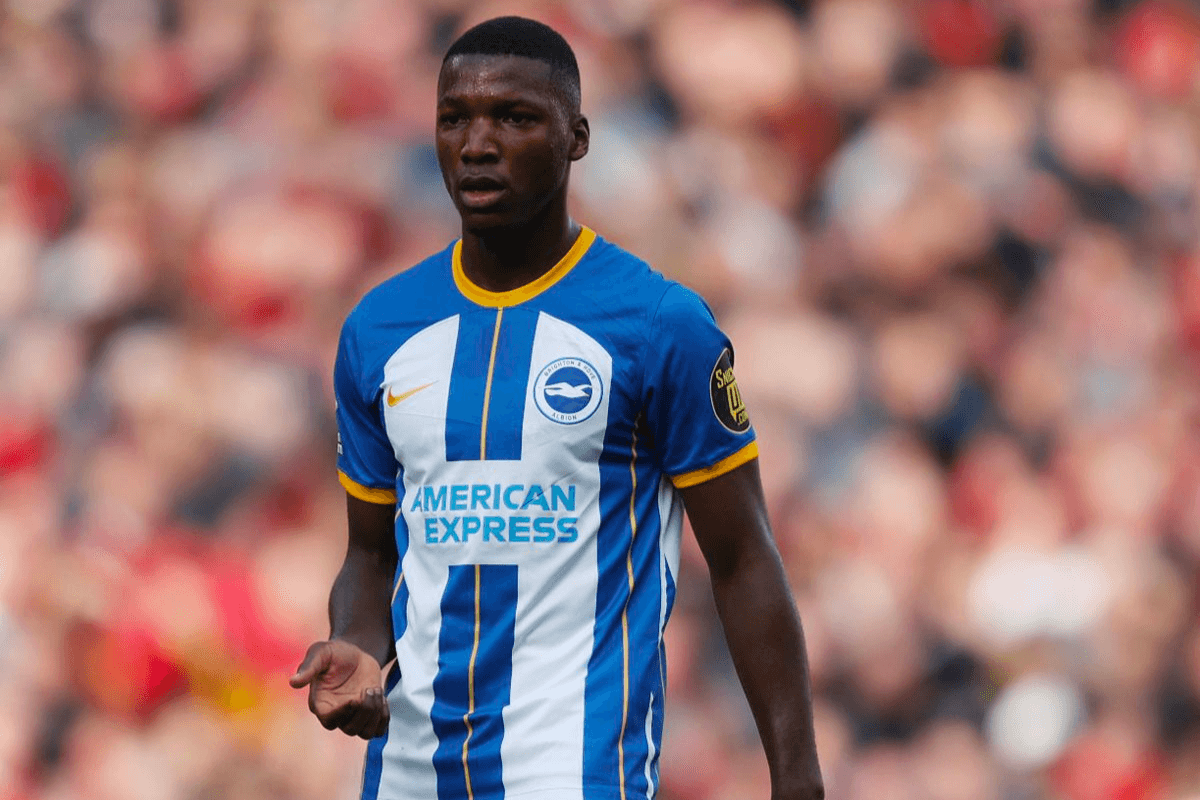 Could Moisés Caicedo Be the One?

Jude, Enzo, Declan, and now Moisés.
These are the names that have been most notably linked with a January move to Liverpool, so with the transfer window now almost upon us, it could be that another signing is about to be confirmed.
Cody Gakpo has this week been unveiled as the Reds' new forward addition, with his signing managing to surprise just about everyone. Throughout the season we are continually linked with dozens of players, therefore just about everyone we do recruit, will have been mentioned somewhere along the line. The key with the Dutch forward's deal, is that it was announced as done almost as soon as firm interest was reported. Even Jurgen Klopp has marvelled at the plus points in keeping impending transfer under the radar, with the last secret deal probably as far back as Fabinho. Hopefully this type of low-key negotiation is ongoing somewhere else, with another name popping up on the Liverpool radar this week.
Moisés Caicedo is absolutely the type of player that Klopp needs right now, with his energy, defensive awareness, and sheer quality making him one of the hottest prospects in the Premier League. His name did the rounds during the summer transfer window and it has now popped up once more, just as we close in on the next. Various outlets have claimed or dismissed the Reds' supposed talks with his club, Brighton, whilst much of the Enzo Fernández talk is continuing its own run on the transfer rumour mill. What we can be assured of is that Julian Ward (in his final window as Sporting Director) is clearly looking to add the firepower that Liverpool need, in order to achieve their aims this season. With the window officially opening on January 1st, maybe now a good time to take another look at the Ecuador international, who would be a significantly cheaper alternative to other more celebrated names.
Moisés Caicedo
Age – 21-years old (DOB 2/11/2001)
Current club – Brighton & Hove Albion
Height – 5ft 10inches
Weight – 73kg
Senior club appearances – 72 games
Senior club goals – 10 goals
Total minutes played – 5,920
International caps & goals – 28 games / 3 goals
To say this young South American has burst onto the scene would be an understatement, however it is now a general rule that all recent Brighton additions should be monitored for their potential qualities. With a cost of approximately £3.6m, the south coast club were able to recruit a player that is now coveted by many of the Premier Leagues elite sides. It is remarkable to imagine that this forceful central midfielder only arrived in February of 2022, with a potential £70m fee being demanded for his services after less than a year in England.
Chelsea have been tagged as the likely competition for the Reds, with former BHA manager, Graham Potter, clearly looking to reunite with his former player. With a mere 2,002 minutes across 23-games for Brighton, some may see this as a relatively small sample size to fully assess the Ecuadorian. The issue for both Chelsea and Liverpool remains however, that both are searching for midfield inspiration after seeing some senior individuals fall foul of both age and injury. The Stamford Bridge giants are clearly looking at long term successors for both N'Golo Kanté and Jorginho, with the Seagulls number 25 clearly rising to the top of their own wish list.
For Liverpool it's about assembling a group of midfielders capable of regenerating that area of the pitch, with so many issues surrounding the current roster. With the attack having been added to so significantly this past calendar year, the middle ground will now surely take precedence. The Reds will be needing three starting quality entrap midfielders over the next two windows, with the current starting three struggling to meet the demands of such a demanding schedule. Fabinho, Thiago, and Jordan Henderson should all be operating at a lower volume of minutes, whereas the overall limitations of their squad-mates mean they are too often overplayed.
With James Milner, Alex Oxlade Chamberlain & Naby Keita all primed to leave this summer, the theory is that one midfielder will indeed be signed this winter, so that the summer requires only two more to fulfil our replacement needs. This late and reactive form of recruitment is what has hurt us this season, so perhaps a new method can find its feet and move us away from our usual cautionary approach. Moisés Caicedo would represent a superb signing that could offer both control and more defensive coverage, with our back four so often set upon by progressive teams. His signing would also allow for either the Jude/Enzo targeting in the summer, whilst significantly adding to our squad right now.
Between now and the end of January there are sure to be many different players linked, with a selection of ITK's talking about what links are viable or not. I tend to believe the stories I like, but am only convinced when I see a player officially announced by the club. What we know is that there are definitely efforts being made to improve our situation, with our German manager openly talking about new signings. If we are to attract this exciting young player, he may be heralded as the player we did not so much expect, but definitely the one we need in our race to finish in the league's top four.