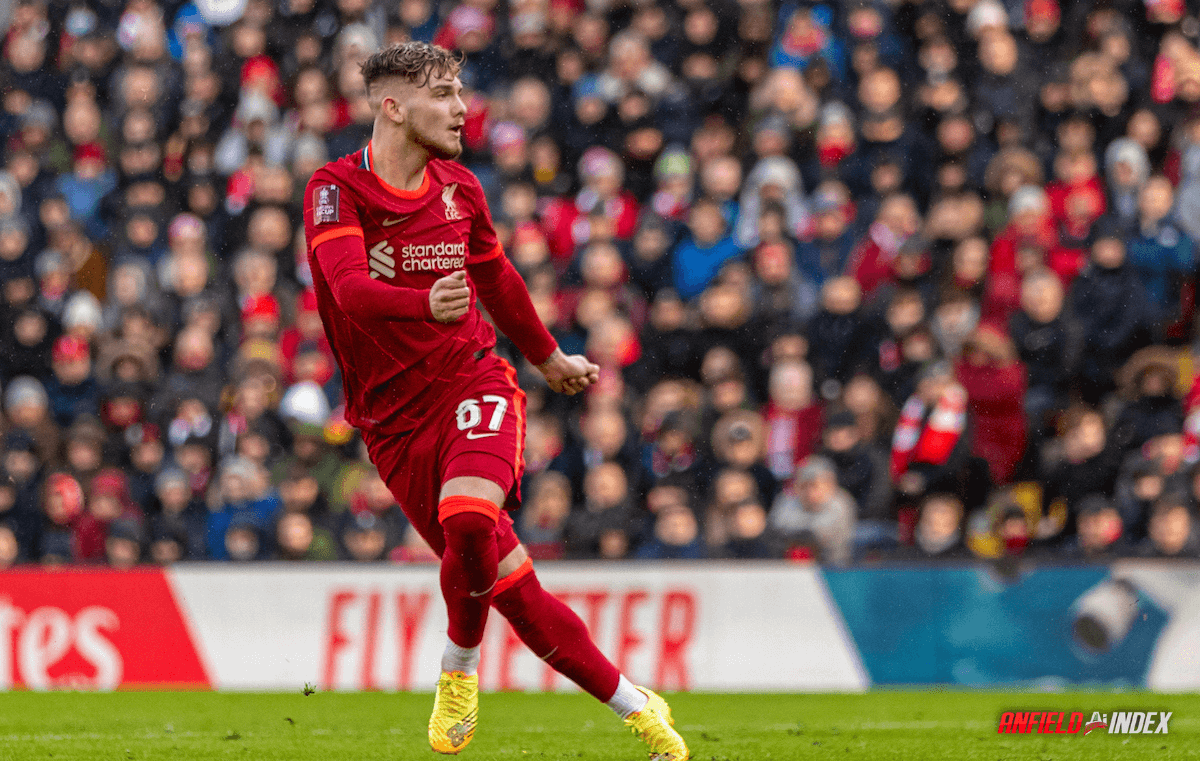 Harvey Elliott: Careful Management Key For All
Very few players obtained pass marks against Leicester City, maybe a handful at best. For all the scrutiny that quite rightly came the way of senior players such as Jordan Henderson, it was another player in Liverpool's midfield who roused a few murmurings from the sidelines and Reds watching at home. Harvey Elliott's talent and potential is obvious, but based on the job he's being asked to do for Liverpool right now, so are the deficiencies in his game. It may sound understandably harsh on the former Fulham youngster, but a short break from first team duties could be best for all parties at the current time.
In the current chase for the top four, Liverpool are slightly behind the rest of the pack and the margin for error appears slight at best. The fixtures are coming thick and fast over the coming months and despite the numbers in midfield the glaring lack of physicality, speed and running power have been obvious to reds everywhere for some time. Having picked up a knock late on I'm the game, the situation may provide Jürgen Klopp with an easy out when it comes to selection. It would've been a surprise to see Elliott picked over the likes of a returning Fabinho, Keita or even a disappointing Henderson given the nature, style and current form of Brentford.
The 19 year-old's strengths are obvious and it's important he's allowed to develop at Anfield with time and patience. His close control, first touch and ability to find a key pass (think Nunez goal against Southampton) are unique qualities that not many youngsters possess. The London native also has a few memorable strikes to his name this campaign, such as his curler against Bournemouth and a rasping strike against Rangers in the Champions League. There's a belief amongst any Reds that it's a case of unlocking Elliott in the right way to get the most out of him. How that's to happen is the challenge for Jurgen Klopp and his coaching staff.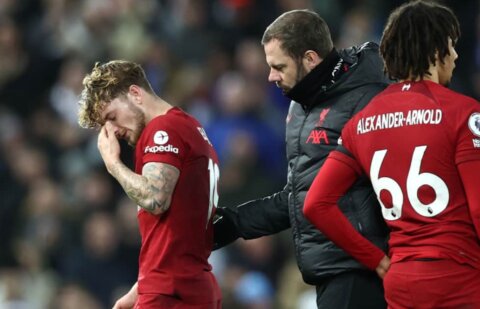 On the other side, despite there being zero concerns over his attitude or application, the current deficiencies in his game are being laid bare in the current set-up. A lack of defensive nous and recovery pace can be killer at this level, especially down an attacking right side. With Salah not famed for his tracking back and Trent often pushing on, responsibility can fall upon the right sided number eight, especially when other areas of the midfield aren't functioning to their best. Such a requirement is a big ask of the England under 21 international who still in his formative years and learning the game. It's not Liverpool's only concern, but short term it seems a quick an obvious remedy to alter.
Similarly to other youngsters at Kirkby such as Curtis Jones or Fabio Carvalho, his natural position appears difficult to identify in the current 4-3-3. The Reds don't play with a classic number 10 which seems best suited to his attributes and with a front six that now includes Cody Gakpo, Its difficult to see how Elliot forces his way in there when everyone is back and fit (seems difficult to envisage understandably). That's even before adding a developing Ben Doak into the mix, who many fans would like to see given certain opportunities in the second half of the season.
Looking towards the longer term, if indeed the likes of Jude Bellingham or further midfielders do arrive at Anfield it complicates the situation even further. However focusing on the short-term, the £3 million signing will need time and patience to develop, which you know he will be afforded by the likes of Klopp and Ljinders. A short break from the first team or even carefully managed minutes from the bench seems an appropriate course of action for all. Elliott's talent is obvious and this isn't trying to admonish him over others issues…but at the moment it's what's best for the team.