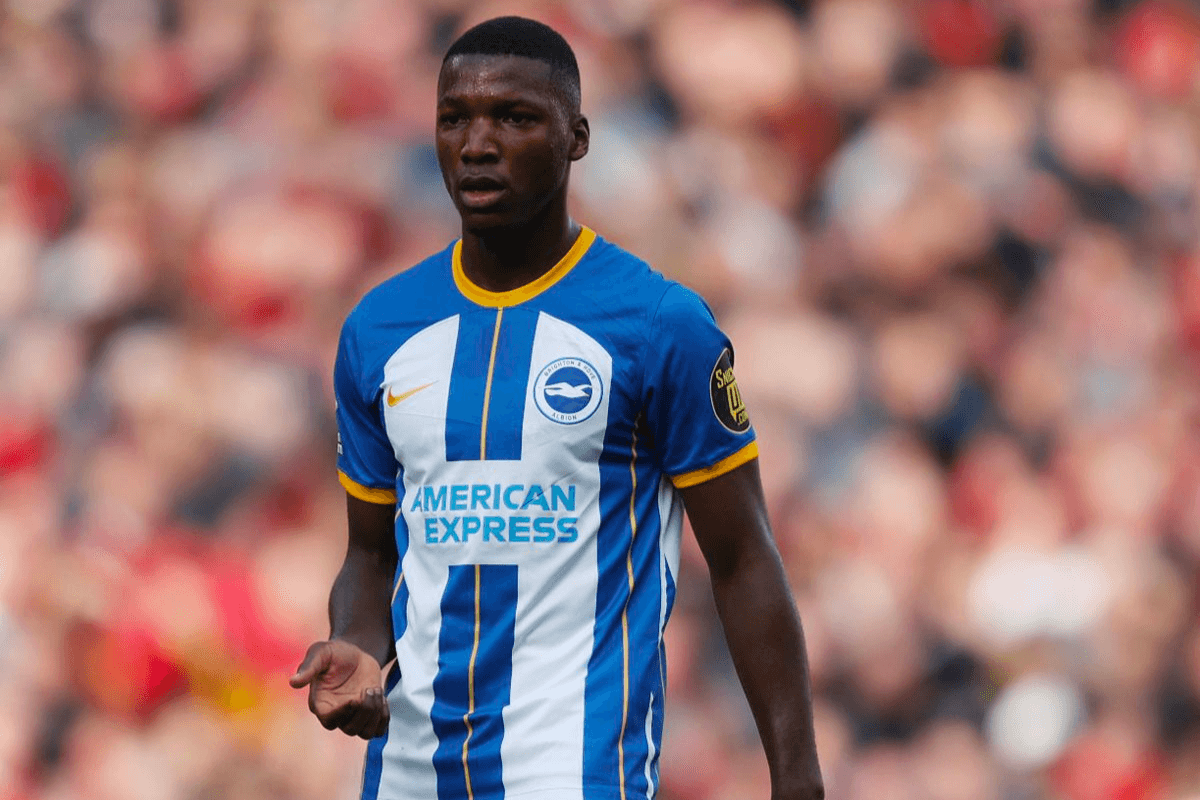 Why I Believe We Will Sign Moisés Caicedo, Just Not Yet…
With the January transfer window now officially open, the country's football supporting fraternity waits for their respective teams to spend their money. Sports journalism will be rife for the next month, with rumour, speculation, and a willingness to write about anything that may happen.
That is exactly what I'm going to be doing right now, on behalf of all Liverpool fans that are craving their own central midfield addition.
Whilst our German manager has previously stated the volume of midfield players at his disposal is fine, those summer comments were surely nothing more than a reaction to our losing out on Aurélien Tchouaméni. That deal was very much on the cards in the off season, yet Real Madrid did what they do best, in taking away that which we so desperately craved. In failing to move onto other targets, we have instead been subjected to the Jude Bellingham propaganda, of what will be next summer. If we were to wait until warm weather descends to sign that which is required, it would be nothing short of a travesty, which could cost us dearly.

Despite the lack of trust in our spending, I still believe that a move is primed to materialise and it's more a timing issue than anything else. Much like when we signed Luis Díaz (from Porto) last winter, I believe the Cody Gakpo transfer to be nothing more than bringing forward our summer plans. With the Colombian winger, we had to pull the trigger ahead of time in order to repel other interested parties. We all know that Manchester United were desperate to sign Gakpo this month, therefore we once again had to make the move ahead of time, in order to ensure we got our man. That Luis Díaz transfer in no way averted our desires on Tchouaméni (some months later), yet it was our naive and ultimately failed approach for the Frenchman, that meant another target wasn't on our immediate radar. I believe we will now right that summer wrong, and the midfield alternative is just weeks away from being unveiled.
In looking at our next handful of games, it dawned on me that we would be travelling to Brighton and Hove Albion on January 14th, as part of an on-going Premier League campaign. With our supposed interest in their standout player, Moisés Caicedo, I believe this to be a critical event in any deal for the talented Ecuadorian. We know the money was there in the summer and I doubt that FSG would scupper our chances of Champions League qualification, by withholding those very same funds. The Gakpo deal would not have impacted our spending power and club valuation at all, yet failure to achieve top four most certainly would. I trust that we are fully invested in attaining this very player, and recent abject performances from our players would only have intensified our wants and needs.
Julian Ward has one more window to fully service the needs of his manager, especially given the failure to close the permanent deal of any midfielder in the summer. The Arthur Melo loan move (in August) was clearly a last-ditch remedy to satisfy the moment, yet Brighton's number 25 would represent long term recruitment of the highest order. His combative and energetic style of play is exactly what we currently lack, especially when we are so prone to taking on injuries. This deal makes all the sense in the world, whilst the fee is nowhere close to the frightening figures that follow both Jude Bellingham and Enzo Fernández.
When we signed Alex Oxlade Chamberlain back in 2017, it came just after we had taken Arsenal apart, winning 4-0 at Anfield. There was speculation that we were interested in the England international, yet still he started that game against the club he was destined to sign for. It is difficult to see how a deal can ever be engineered when two sides are due to meet one another, therefore I think the aftermath of our upcoming trip to the south coast will see us unveil our new man. Between now and then, the former Independiente del Valle player would only be missing Brentford in the league and Wolves in the FA Cup. I can't ever imagine a way in which we could sign this player now, given we are to meet his current employers in just under two weeks.
With that, I have convinced myself that Moisés Caicedo is destined to become a red, and that the timeline of events are the only thing holding up the deal. We all know what we need, the players know what we need and I've no doubt at all that our manager knows what we need, we may just have to wait a little longer until it happens.