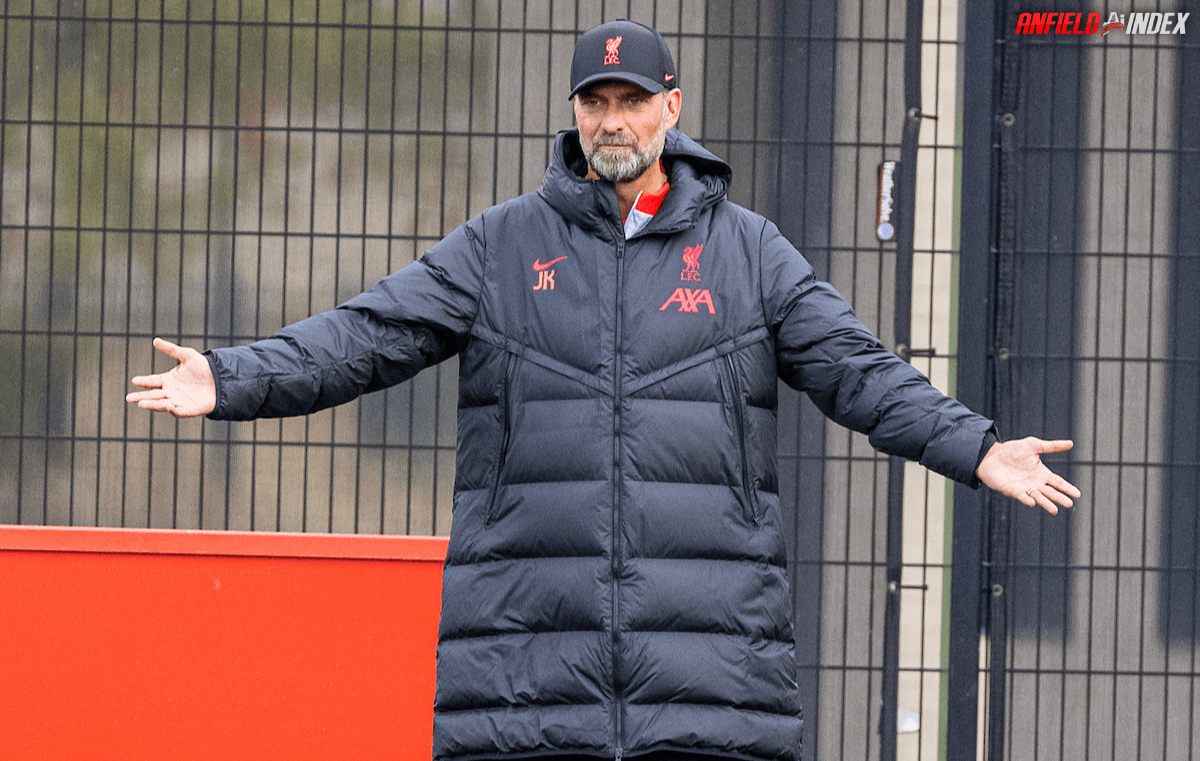 If Joyce is Right, Change Needed to Keep It Tight

For all the questions that Jurgen Klopp answers at the press conferences from reporters or articles from patch journalists, there appears no way of stopping some Reds reacting to every word written or uttered. None more than the ever reliable Paul Joyce of The Times, whose most recent report stated that Liverpool's business is done unless 'an incredible opportunity presents itself' sent social media into overdrive. If that is the case and it doesn't materialise, then certain changes seem needed immediately.
Any initial optimism around the return after the World Cup appears to have completely evaporated. Despite the talk that Liverpool and Jurgen Klopp had been working hard in Dubai, recent performances have shown that the same old problems still remain. Even having made it four on the spin in the league with initial victories at Aston Villa and home to Leicester, questions still rightly exist around the midfield area, pressing and the high line. With the manager's determination to persist with certain personnel then they should look to their most impressive victory of the season for recent inspiration.
Against Manchester City at Anfield, a 1-0 victory was naturally the focus but the formation that day was distinct. Liverpool played a 4-4-2 and even without a recognised right back (James Milner rolled back the years that day), kept it largely tight and a City attack at bay. If Jurgen Klopp is to continue his determination to play Harvey Elliott then it can't be forgotten that the Fulham youngster started that day on the right of midfield and covered his older colleague well until his substitution late on. Without appearing to have the pace, physicality or all round game suited to play in a midfield three, along with Newcastle this was arguably Elliott's best performance of the season.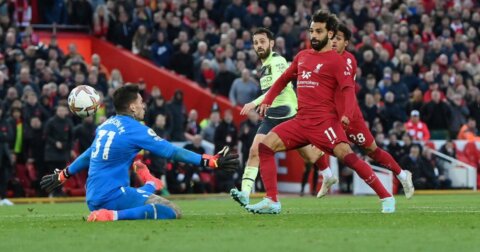 With even the likes of Fabinho and Thiago appearing to struggle in an exposed area for varying reasons, a switch to a 4-4-2 would allow Liverpool to have what it appears to be lacking at the moment: a solid base. The key stat show that we've conceded 51 big chances to date this season, which is an unwanted record for this stage. The key priority must be to arrest this slide and with the midfield concerns due to availability, legs, physicality or whatever else could be levelled at the middle third, this would seem to suit the existing personnel best.
Discussion points have raged about the high line as regularly raised by messers Carragher or Neville on Sky or pressing, which are two issues that have a link to the formation change. The high line has a risk-reward factor, but there's less of an issue when your team presses and the spaces between them are distinctly reduced. A team that averages 65% possession in most games needs to be aggressive and on the offensive, which should lead to a high line as they're pressing from the front and at key moments. A philosophy that has brought both domestic and European success should remain at the core of the team.
Goals or attacking shouldn't be an issue for a side that will only be boosted further by the introduction of Cody Gakpo. The Dutchman could play on either side or potentially as one of the forward two, who could drop deeper in the space. With Firmino suspected to return soon to supplement Nunez and Salah, there's further options in the short term before including Jota and Diaz later on. The concern in the immediate future around the lack of dispatching chances (with the focus being on Nunez) should be reduced with ensuring that Liverpool's most dangerous player in Salah is receiving the ball in key areas as opposed to out wide, as happened against Brentford too often.
There are a number of concerns with this side right now and Klopp and his coaches will need to come up with solutions fast if anything is to be rescued from this campaign. We've heard that the manager is loyal to these players and believes in their abilities, aside from any criticism around the lack of ruthlessness or blind loyalty. If that faith is to be rewarded then he needs to give them every chance possible to succeed. If no further players are to join, a change of formation appears the best possible option.