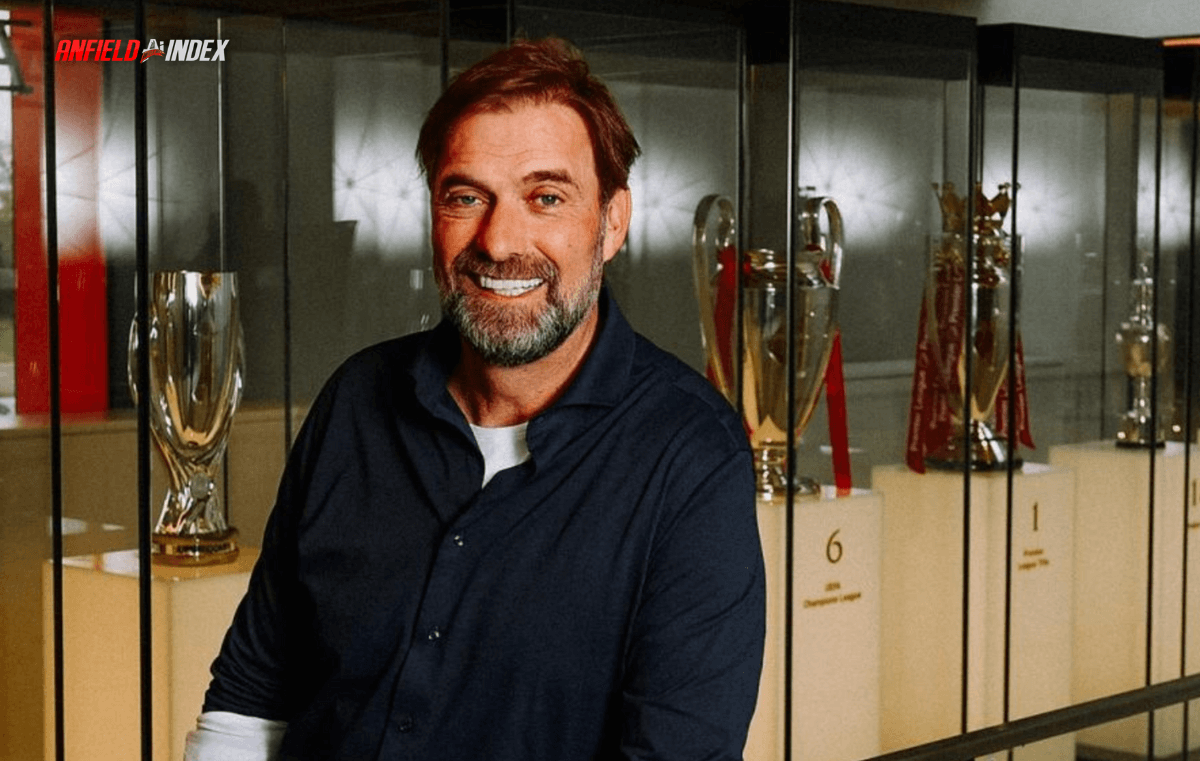 Official Liverpool Supporters Club: Review of The Year 2022
2022 was some year for Reds all around the world! Some incredible highs punctuated by heartbreaking lows and it doesn't look like the drama shows any signs of subsiding this year either. We spoke to Official Liverpool Supporters Clubs (OLSC's) in Baltimore, Kolhapur and Edinburgh for their thoughts….
Q: What's been your personal highlight of 2022 for the Reds?
Baltimore: Ours is a bit more esoteric than an actual result or match. It was probably the bus top parade the day after we lost the CL final. It was a gutting way to lose and the unforgivable circumstances around the way the fans were treated made the fact that the whole city showed up to help celebrate made it all the more special. What a bunch of players and an even better bunch of supporters.
Kolhapur: It was remarkable year with so many great games being played. Also we played three fantastic games at Wembley, one against City in the semis and two cup finals that we won. But personally, best moment came off the pitch. It was Klopp's contract extension that gave all of us immense happiness.
Edinburgh: Being at Wembley to watch the Reds win the Cup Double, delighted that Jurgen finally decided to fight on all fronts with a chance to win the quad until the final kick.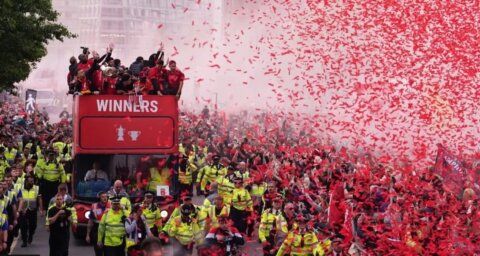 Q: Have to ask….biggest disappointment of the year?
Baltimore: Probably the same thing. To come so close to winning the quadruple after being dead and buried in the league only to be stopped by some poor Villa defending and a goalkeeping masterclass in the UCL was a real throat chop.
Kolhapur: We were very close in PL but we were always chasing City. But in UCL, we were better team in most times of the final but lost it by just one move and one goal. That has been huge disappointment considering we played so well that night. Also the way our fans treated in Paris has been horrible, hope it never happens with any football fan.
Edinburgh: CL Final in Paris. We could have and should have put them to bed (Courtois' heroics aside) and our expectant biggest ARR crowd ever were looking forward to a great game. UEFA have a lot to answer for such an awful event, as the prelude to the match was hardly conducive to players being able to play to their full while worrying about family and friends getting tear gassed, mugged and/or crushed outside and the fans that did get in were in no mood to try to create the usual Euro cauldron atmosphere to roar the team on to victory.
Q: What's been your favourite piece of transfer business in 2022? (Luis Diaz, Darwin Nunez, Calvin Ramsay and Fabio Carvalho the options)
Baltimore: Loved the Lucho Diaz pick up. What a pleasure to watch. Plays the game with such reckless abandon and with such unadulterated joy. His smile is infectious.
Kolhapur: Luis Diaz till now has been superb for us and we are really missing him. Also Darwin Nunez has been a statement signing and he will come good soon.
Edinburgh: Without doubt, Luis Diaz, the way he hit the ground 'sprinting' to fill that Mane hole, and some of his performances have been electric (remember this touch.. https://youtu.be/bcgoh8OBjjM).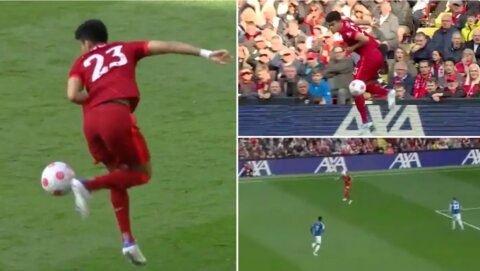 Q: Do you think we'll do anymore transfer business after Cody Gakpo in January?
Baltimore: Klopp likes to think he's cryptic but he usually dangles little clues and in his most recent pressers, he's left a little crack that suggests we might be doing some more business. I think we get a midfielder across the line. Maybe Caceido or the big one in Jude and we loan him back to Dortmund for the rest of the season.
Kolhapur: Looks like we are still looking for a midfielder, but considering prices quoted for Caicedo and Enzo, it looks unlikely that we will buy any one of them now.
Edinburgh: 1 midfielder… Caicedo would be ideal but wouldn't want to be held to ransom. If it gets ridiculous, move on and go for Thuram or Amrabat – just get that midfield strengthened!
Q: Realistic hopes for 2023?
Baltimore: We finish in the top four. Tough start to the year has put us well behind the 8-ball, but no one gave us a shot a running it as close as we did last year either.
Kolhapur: I hope we finish in top 4 and go till finals in UCL and give us chance of silverware.
Edinburgh: Top 4 is vital not only for the obvious monetary and Euro competition reasons but also if we want to bag the big signings in the summer who will want CL football I.e. BELLINGHAM!
Q: Give us your full predictions (PL and CL finish)
Baltimore: I think we finish 3rd in the league behind Man City and Arsenal. We beat Real in the next round of 16 in the CL but stumble in the semis
Kolhapur: PL – top 4 / CL – Final
Edinburgh: PL: 4th place
CL: Get past Madrid and we are favourites to win it
FA Cup: Semi Finals