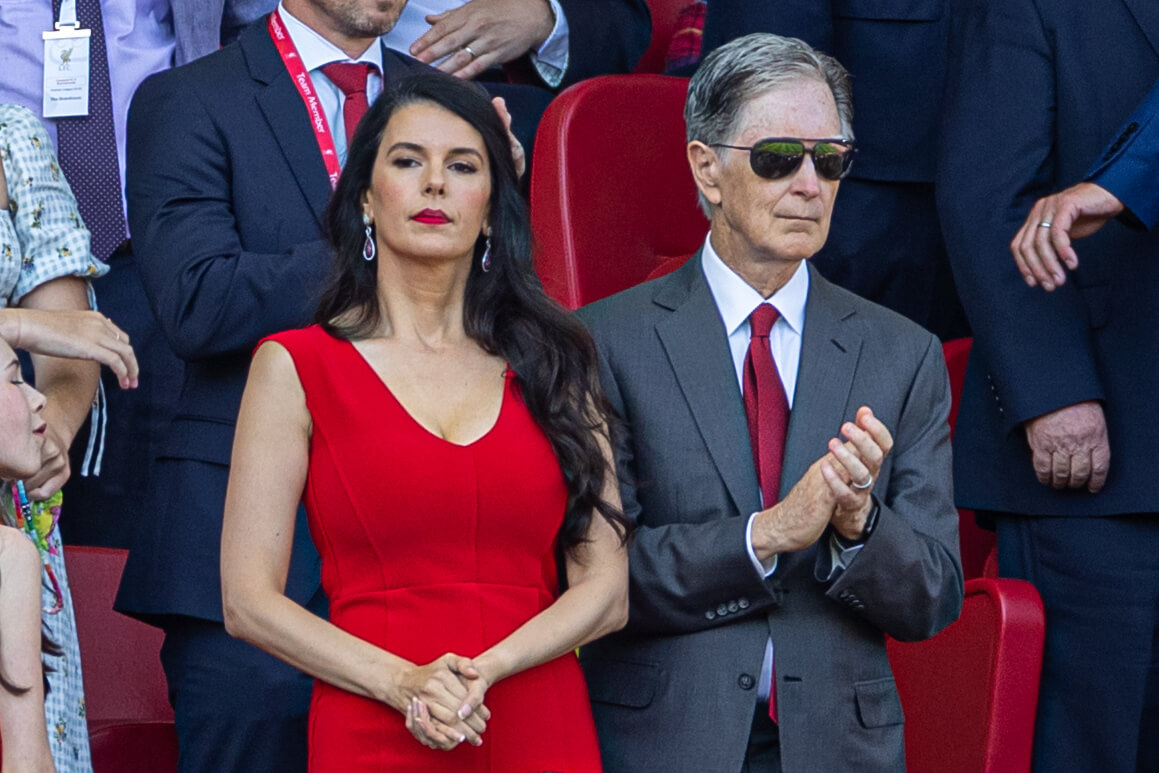 The Leaving of Liverpool - Decision Time For FSG

2023 is shaping up to be one of the most pivotal years in the history of Liverpool Football Club. Decisions that need to be made will alter the course of its history for a long time to come. Key amongst them is a choice FSG need to make- stay or go. For me, it's obvious-go.
Some will disagree with this, but they have done some wonderful things for Liverpool. Made inspired recruitment decisions (e.g. Klopp, Edwards). Modernised Anfield. Upgraded training facilities. Improved management structures within the club. Grown key revenue streams.
However, we are clearly at a stage where Fenway Sports Group's model is no longer fit for purpose. It brought about stability when it was needed, but their efforts to ensure the self-sustaining financial model can make Liverpool competitive have frankly failed.
The Super League, Project Big Picture, the original version of Financial Fair Play and other more radical ideas to close the gap with clubs who operate very differently in a financial sense have all not materialised in the way FSG hoped or expected.
Meanwhile, the old FFP rules are being phased out and making way for a new set of regulations that ultimately will make it easier for clubs whose owners like to deploy creative ways to enhance revenues- which again makes the FSG model less competitive.
City, Chelsea and Newcastle operate with a significant amount of owner investment. Arsenal have in recent years moved away from a self-sustaining model to one which sees KSE invest into their club. Even Tottenham's owner invested a huge amount of money into Spurs last summer.
United are the only club whose owners officially take money from them- yet that model will likely change to be similar to the other rivals if and when a sale completes for the Old Trafford outfit. Only Liverpool will be left as flyers of the financial self-sustainability flag.
The financial landscape, therefore, is changing and it's turning into a big arms race. Granted, spending money does not solve issues and guarantee success. Look at how reckless United have been financially over the last decade. Chelsea spent more than anyone last summer.
They're below us in the table. All that said, if a club's approach to recruitment is sound (as LFC's has generally been during Klopp's time at the club) then when money is spent, it is spent well and effectively. However, as Klopp himself has conceded, money is needed to compete.
Despite the increase in revenue over recent years, Liverpool appear to struggle to maintain a high wage bill, deliver infrastructure projects AND spend large sums in the transfer market; it's the latter of those three that has been squeezed post-2018.
Net spend from 2019 onwards when compared to rivals can best be described as meagre, and that partly explains why the club now finds itself in a situation where major surgery on the squad is required over the next two or three transfer windows.
To be fair to FSG, this is not all on them. Far from it. Klopp has been a huge influence in the lack of investment in the squad, and part of that is the loyalty and 'faith' in players that have served him well over the years.
However, stronger owners would have backed a Sporting Director who looked at squad management in a more dispassionate, objective manner and knew it was important to maintain healthy churn of personnel so as to ensure the group didn't 'age out'. Yet here we are.
It is clear the club requires major investment in midfield. Klopp clearly and desperately desires Jude Bellingham, viewing the Stourbridge starlet as key to his rebuild. More key signings need to be made, though, of top-class younger players who could become world class.
All that said, does the club and its owners exude massive ambition and an unrelenting thirst for sustained success? I would argue they don't. That can certainly be a key factor in dissuading a player like Jude from joining the Reds.
So when you look at all the recent issues- the need for significant squad investment, the failure of TSL/PBP, the demise of FFP v.1, rival clubs all moving away from self-sustaining models- as well as FSG's need to raise funds, it becomes obvious that the time has come.
The time has come to move on. Sale of a minority stake would make little sense for a potential investor or for Liverpool. Why would a new investor come in for a minority stake that involves little or no control whilst spending money that that the majority shareholder refuses to?
And if a minority stake was sold, would this not in all likelihood go towards the kitty FSG are looking to bolster for purchase of an NBA/NFL franchise or the Fenway Corners development it is looking to invest in (none of the Red Bird money has benefited Liverpool)?
The best thing FSG can do to ensure they go out on a high is to sell the club to new owners outright who are willing and able to support Klopp in signing the best available players he wants, whilst also re-implementing a proper analytics-led structure.
That structure would involve making a strong appointment to the Sporting Director role and would also involve making it a key priority to sign up the cream of youth talent (something which City, Chelsea and even Arsenal are doing).
Our Academy does very well despite the lack of investment in that set-up, as is evidenced by the u21s sitting second in Premier League 2- above City and Chelsea who both invest significantly more money into their Academies.
Investment into the women's team would also be well overdue. After winning back-to-back WSLs in 2013 and 2014, there was a complete lack of investment in that set-up (are you spotting the recurring theme?) which resulted in Liverpool Women being relegated.
They have done well to return to the WSL but the need for greater investment is clear and obvious. Again, this is something I think will only change with new owners coming in.
So in conclusion, 2023 could prove to be an absolutely pivotal year for the Reds. It all, for me, hinges on the ownership situation. Selling to owners that want to invest hefty sums is what Liverpool needs and deserves.