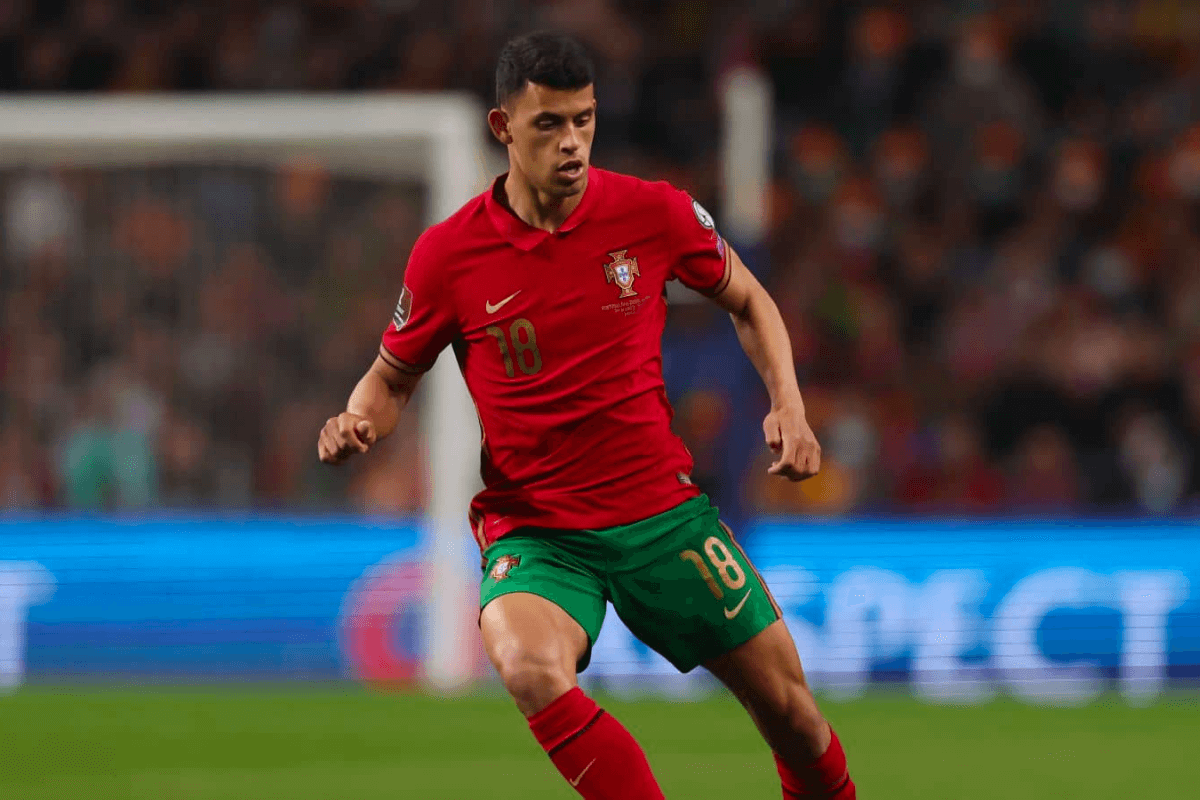 Is Matheus Nunes the Midfield Alternative?

One of my Anfield Index colleagues has been compiling a comparison piece that relates this this one. The topic of that article will be a direct comparison between Matheus Nunes and Jude Bellingham. The latter is perhaps the most linked player to Anfield in all of football history, which is a very difficult prize to have won. As much as we would like to believe we will spend that sort of money on one player, it's far more likely that we will strike a deal for a vastly cheaper alternative, albeit a player that could reach the same levels.
Matheus Nunes was the name that did the rounds this past Monday, which was about the same time as Brentford were having their way with the Reds. It was looking very likely that he may make a move to Liverpool in August 2022, especially after a deal for Aurélien Tchouaméni was sabotaged by our serial tormentors, Real Madrid. Below are some details about the Wolverhampton Wanderers man, who has barely had a half season at the Molineux Stadium.
Matheus Nunes
Current Club – Wolverhampton Wanderers
Age – 24 years old (DOB 24/8/1998)
Height – 5ft 11 inches
Weight – 78kg
Senior club appearances – 158 games
Senior club goals – 11 goals
Total minutes played – 10,234
International caps & goals – 11 games / 1 goals
With a contract running till 2027, this is a player that you would assume could cost a premium to obtain. Having signed from Sporting Lisbon just last summer, it is somewhat irregular to start talking about his next potential move so soon. With Jorge Mendes as his agent, it does appear that an agreement may have been manufactured (when signing for Wolves), that could open the door for a move to a more elite level club later this year. Having cost Wolves £38m, the current figure being stated for next summer is reported to be about £50m. This kind of deal would fall in line with the Reds' usual expenditure; therefore the logic is that we didn't move last summer, in the knowledge that a future deal could be struck.
In terms of his playing position and style, the Portugal international would be the perfect right central midfielder. With Harvey Elliott and Jordan Henderson struggling to fulfil the requirements of that role this season, it would clearly be an area that Nunes would be recruited for. His high energy and explosive nature would mirror the system Jurgen Klopp has always demanded, therefore would appear to be the perfect piece on the right of a midfield three.
During his final season in the Primeira Liga, the former Sporting player amassed a superb 50 appearances across all competitions. With four goals and five assists in that season, the former Estoril man proved to be an important and very available asset for the Portuguese giants. That 2021/21 season saw Sporting CP finish second in the league, with an impressive Champions League run seeing them exit in the last 16. That tournament elimination only came due to the brilliance of another English super club, Manchester City, and in no way played down the efforts of his team or Matheus Nunes himself. In addition to these tremendous League and Champions League performances, the Portuguese version of the league cup was won, to mark a very successful campaign for both player and club.
Within that season, Nunes almost exclusively played as a central midfielder, with a handful of appearances as the teams holding midfielder. This positional flexibility would also point to a more defensive capability, which is undoubtedly something that would benefit the Reds central area right now. His time in the West Midlands has seen 16 matches undertaken thus far, again pointing to his continuing availability. Too much of Liverpool's starting group have been subject to varying injuries this season, therefore a more robust and durable figure would be a major factor in any acquisition. Though no goals and just one assist so far this term, we must remember that much of Klopp's Merseyside success has been built upon hard working midfielders facilitating the brilliance of a vibrant attack. This player would allow greater strength on the right side of midfield, with an ability to offer better protection to Trent Alexander-Arnold. It's safe to say that the Harvey Elliott midfield experiment is failing, therefore, returning to more powerful attributes is probably desired.
Though the Wolves number 27 has been deployed in an attacking midfield role on five occasion this season, that will be more due to the tactical approach of his current club. At Liverpool, it is clear our German manager is more reliant on three middle men, though his ability to work that right hand side would always allow a shift to 4-4-2 as the games evolve. Many Anfield Index contributors were keen on this man arriving last summer, with his skill set and ability for growth a huge draw. If reports are to be believed, a 2023 deal would certainly make an awful lot of sense. Though I am desperate for Julian Ward to target Moisés Caicedo in this winter window, a further deal for Nunes would see two of the three requirements filled by young and hungry talents.
Only time will tell how much truth there is in this deal, but if it were to happen, it would only improve our team and help us on our way to this much needed midfield regeneration.