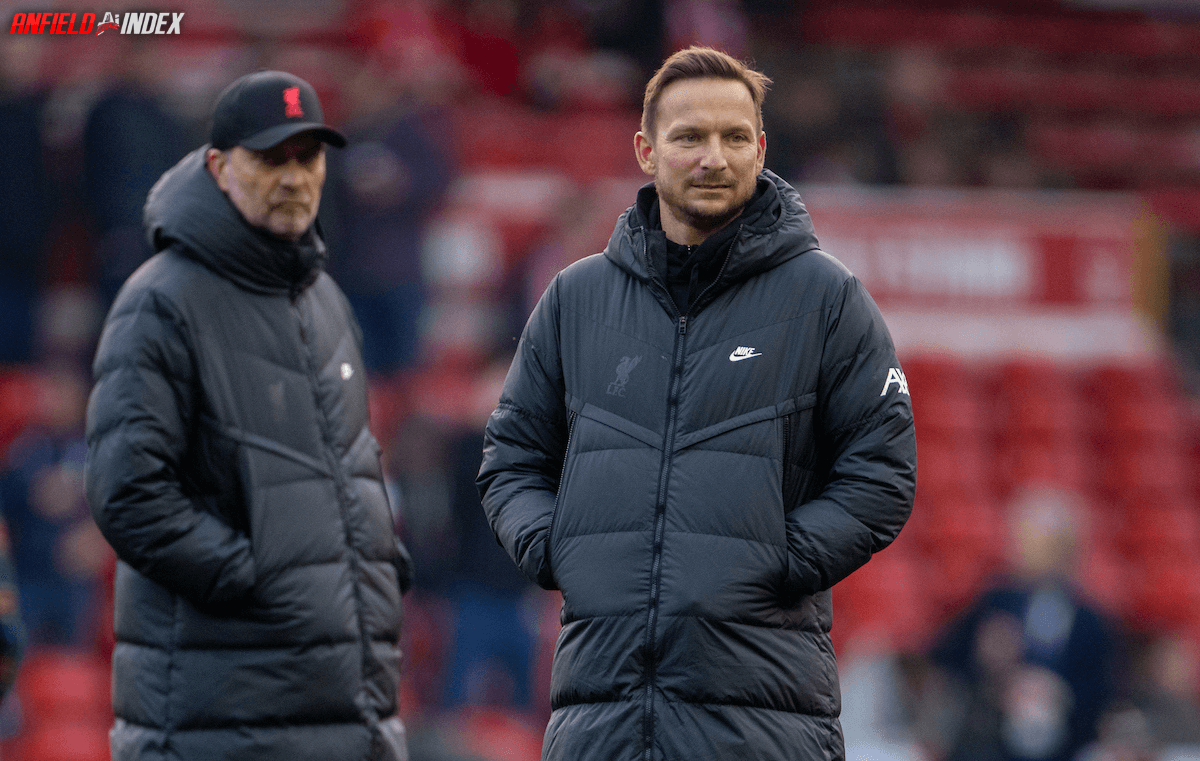 Sam Wallace's Article on Pep Lijnders: Klopp Should Not Be Absolved of Responsibility

What a week it's been, uttered all Liverpool fans on Wednesday. As the festive feeling well and truly ended at Brentford and the new year malaise set in, the attention seemed to shift rather dramatically towards Pep Lijnders and his 'growing influence' at Anfield.
This reached a fever pitch with an article released by Daily Telegraph Chief Football Writer Sam Wallace, around the strings Lijnders is currently pulling at the club and his ever increasing role. It's well worth a read for full detail and to draw your own conclusions, but there are ifs and a sense of realism needed at the current time.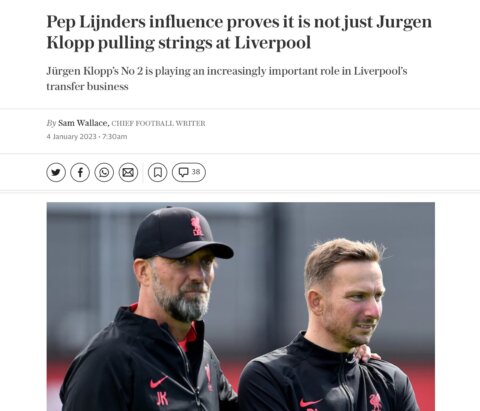 This isn't to criticise the writer or the article, which is well written and would make me a hypocrite of the highest order. However, a forensic pouring over the key details sees a negative slant applied towards the Dutchman and almost an absolving of blame for Jurgen Klopp within the whole process. This isn't to say there are certain parts that are factually incorrect as there are 'ifs' and elements those behind the scenes will only know. Aside from any conjecture, the only way to draw any logical discussion is to get right into the key points and discuss them further.
The article headline leads with it is 'not just Jurgen Klopp pulling strings at Liverpool'. Straight from the off, that assertion can be read as placing the former NEC manager on the same footing as his boss. Influence is one thing which can naturally be debated, but that opening gambit hints towards Lijnders possessing a similar power to the manager with almost a Machiavellian undertone. The referencing of Jamie Carragher as a fellow Telegraph columnist on the back of his post-match comments almost serves as corroboration and the appearance of adding weight to the argument.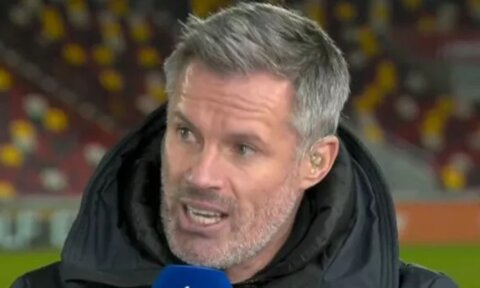 Moving further into the article, a key few paragraphs open with the question about what has happened to this great Klopp team and finish by highlighting the departures of two Sporting Directors – Micheal Edwards and Julian Ward. Whilst there may be merit and again it's another if, there's no proof of a direct correlation between Lijnders having a 'major part in key decisions at Liverpool' and the departure of two senior figures. It is possible and if asked personally, I do believe there is a link there which is hard to fully quantify. However, their relationship with Klopp, FSG and other key figures is more likely key. Additionally, after 10 years at the club, as per the leaving statement by Edwards, and Ward having spent a great period of his life with us, none of those have appeared to merit a mention for any balance.
Of greatest personal interest, was the fact that three signings (Luis Diaz, Darwin Nunez and Cody Gakpo) have been 'advocated by Lijnders'. I'd suggest at this point it's hard to argue for that on one side fully either way just now. Gakpo's price and profile could be argued as being smart business, whilst Diaz appears already naturally established as a fan favourite. The furore around Darwin will eventually die down and judgement shouldn't be anywhere close for a player who's been at the club less than a year. If the Lijnders advocation is indeed true, then history will be the judgment of this.
The other implication to this is the later mention of Christopher Nkunku and the statement that 'Klopp and Lijnders declined' to sign the French forward. Subtle but distinct. Nunez's current travails are well known and it's easy for certain reds and others to jump on a straight comparison here. Additionally, putting Lijnders' name directly alongside Klopp, hints towards a dual process and authority for any 'transfer committee' decisions or processes. I'm a fan of Nkunku personally, but I don't believe the forward area is the main cause of concern within Liverpool's issues or that a process where we've been told that Klopp has the ultimate decision has naturally changed. This isn't to accuse Sam Wallace of directly suggesting that but there's a subtle implication as mentioned.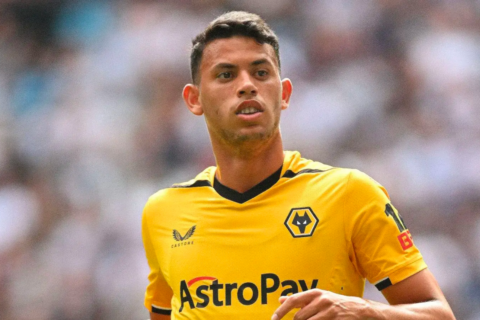 Returning to Matheus Nunes in the summer having made a commitment to him and the link to him being a 'Lijnders recommendation' is an interesting one. Even if it was a Lijnders recommendation, why wasn't this pursued in the summer? We desperately needed midfielders as we do now, that can't be levelled at a coach surely? Jurgen Klopp is on record admitting his errors over recruitment in the middle of the park, so why isn't he mentioned in this regard? Does the debacle over the signing of Arthur not indicate issues with the overall model? This isn't to define the role Lijnders has or will have in any Nunes move and this part suggests no criticism directly from Wallace, but there are bigger implications at play.
I adore Jurgen Klopp, I truly do. I'd turn on any player or staff member before the manager but to be clear I don't plan on doing either. In tough spots, that's when the support is needed more than ever, but it shouldn't be a blind loyalty. I mention this in the context of what seems almost an absolvement of his responsibility within the role/process. It's hard to believe that a manager who communicates so well and clearly, who speaks defiantly on topical matters and commands such gravitas is letting himself be less by another party. This isn't to reduce Lijnders to a lesser it's important to state but ultimate responsibility – as we've been told numerous times – for recruitment sits with the manager.
Theories will abound until the end of a topsy-turvy season and one reading of a statement on social media that 'Lijnders is like Dominic Cummings' was enough for me to mute certain words on my Twitter. The Sam Wallace article is well written (far, far beyond my level) and this isn't to necessarily argue any facts but the implications that appear to be drawn further afield. Assumptions are being made with facts being moulded to theories and it shows no sign of abating. Better strap yourselves in for a while.