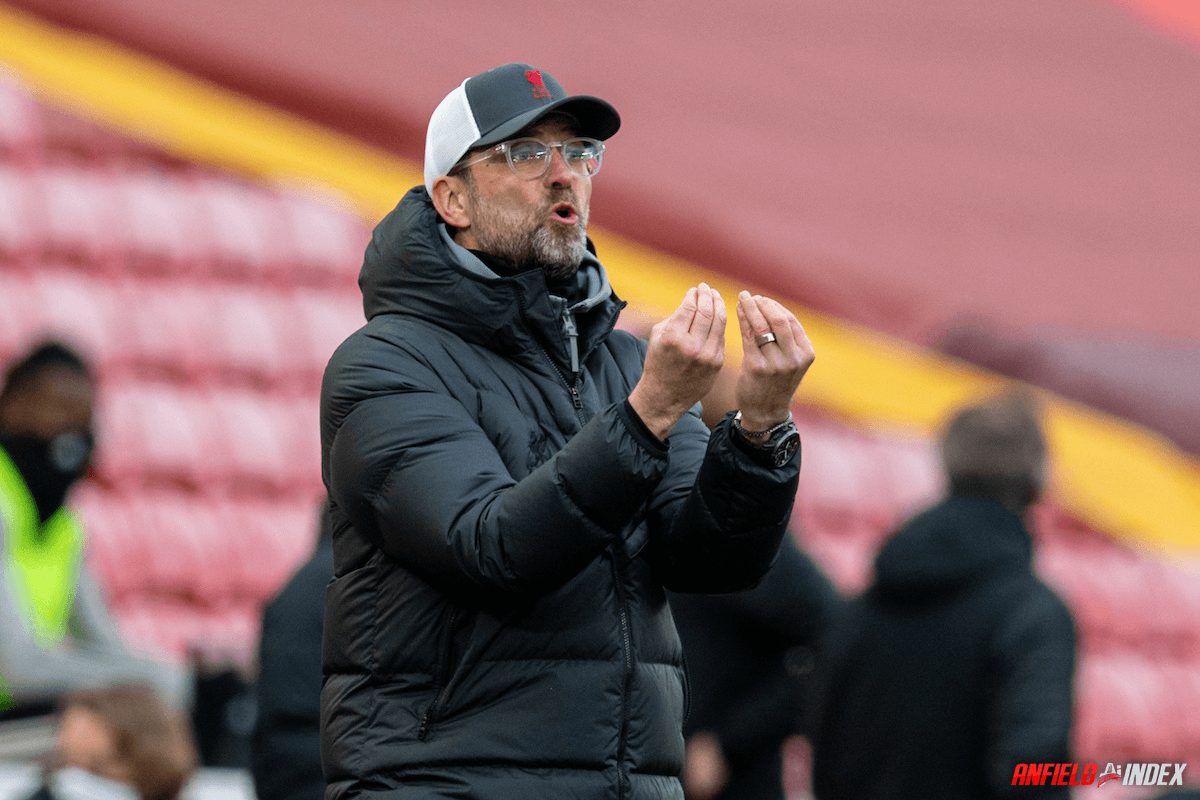 Do Liverpool's Targets Depend on Champions League Qualification?

Neil Jones has stated this week that there is potentially a list of players that the Reds will target, though only if Champions League qualification is secured this season. Failure to secure a top four finish in the Premier League (or win the European Cup) would therefore make such players unobtainable, thereby forcing Liverpool to shop from a more secondary list of players. This kind of admission is very worrying, certainly when you consider the form of Jurgen Klopp's side so far in this campaign. The idea that two separate lists exist is not entirely ridiculous, however it does point to the clear restrictions that are continually imposed on the recruitment team at Anfield.
In the recent past, the likes of Arsenal, Manchester United, Tottenham, and Chelsea, have consistently been able to spend their way through varying degrees of bad form, all to match the continued brilliance of Manchester City. It has always been clear to the multiple managers at each club, that funds would always be readily available, even when periods became a struggle. Throughout Klopp's early Liverpool tenure, there seemed to be a real intent to supply the German with a team capable of achieving ultimate success, yet once that level was attained, there was an absolute intent to stagnate in their spending ways and settle for what was built. To build from a position of power would have created a legendary group that could have won major trophies over and over, yet here we stand, looking at a team unable to beat so much of the English top tier.
You can guarantee the likes of Jude Bellingham and Enzo Fernández fall into the premium list of targets, whereas it's a worry to start delving into who may fall into that secondary bracket. With FSG seemingly reluctant to regenerate an ageing squad of players, it is clear that their willingness to sell the club is linked to this cost saving decision. Whilst our immediate competition is seemingly awash with funds, there is now a constant feeling that we will stumble until there is a new ownership group in place. This whole theory or knowledge of such lists is surely an FSG contingency, in the event they are unable to sell the club before the summer. To imagine vast expenditure under John Henry (without the Champions League revenue) is far-fetched, therefore we may have to stomach this type of nonsense whilst they still hold the keys to Anfield.
Nothing is going well right now at our illustrious club, especially as we sit idle within another painful transfer window. If we are linking our future targets to our current form, then I am confident that will lead to players who are approaching the final year of their contracts. I have no problem with this type of smart recruitment; however, it should only be used to facilitate the needs of the squad, not become the primary and required strategy for our targeting.
In the coming months and years, we will become more aware of what has been occurring behind the walls at Kirkby, and why we are now constantly looking to appoint new Sporting Directors. Are there a few lists with several players floating about? I would certainly hope so, though I pray our infamous assistant manager is not the one compiling them. Will he spend less if our income drops off? Almost certainly under the current owners, which is demoralising to say the least.
I hope all the wrongs that are present within this club can soon be ironed out, though I think the earliest sign of true regeneration will not be until we are sold on. None of us know where that process lies, though there must be some form of plan in place, essentially for the current regime to continue. These next few weeks could be very telling in how likely we are to attain top four, and despite being quietly confident of a midfielder coming in.
With regards to these lists, let us just make sure it does not even get to that, by getting back the team we once were.