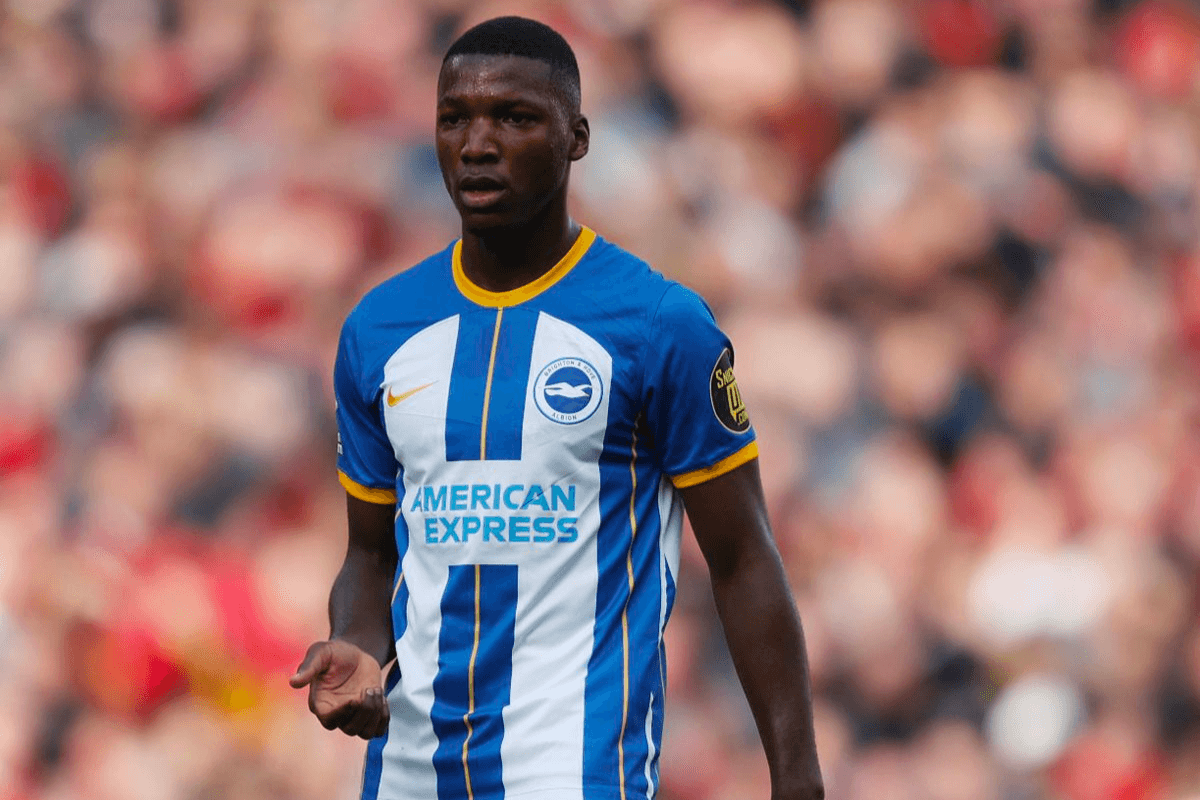 How Does Matheus Nunes Compare to Moisés Caicedo
I have recently carried out individual profiles Nunes and Caicedo, to look at whether they represent separate targeting ideals or whether they are both equally required assets. In terms of their suitability, both these young midfielders would enhance our current squad and would enhance the system we seemed to have lost.
This is the second consecutive transfer window where each player's name has reared its head, though our method of monitoring players still sees them (frustratingly) playing at rival Premier League clubs. The price for each would fall into the £50-£60m range, which is a far cry from the £100m it would cost to recruit either Jude Bellingham or Enzo Fernández. It seems likely that the more expensive two would have to be targets under new ownership, however the cheaper pair would offer far more economical sense whilst being far more attainable right now.
Getting back to player comparisons, I think it is important to look at the styles that once allowed our midfielders to excel. In a world where both the Wolves and Brighton players become Reds, they would probably compare most to two Liverpool players, of both past and present. In the case of the Ecuadorian international, he really does look like he could offer every that Georginio Wijnaldum once gave us. That ability to shield the left and middle of the pitch seemed effortless for our former player, with an off-ball awareness that allowed so much of the team to flourish. Gini also had a wonderful control to his game, that would rise and fall to the tempo of the match, as well as a keen ability to both win the ball and retain possession. In Moisés Caicedo there lies so much of what our former Dutchman once offered, which would surely be why we are so attracted to his profile. The Brighton enforcer is a one-man midfield at times, with a desire and strength that enhances everything around him. We have gradually lost of midfield efficiency and the signing of this player would allow superb coverage of both the LCM and CDM as required.

When looking at Nunes, it is far easier to compare his game to an earlier version of Jordan Henderson. The skipper's best days were spent rampaging and outrunning his opponents, to a point where chaos would create avenues for others. Unfortunately for Jurgen Klopp, that version of our long-term captain no longer exists, yet within the Wolverhampton Wanderers man lies an upgraded version of everything he once gave. With a tenacity and engine that could complement both Trent and Salah on that right hand side, he would be that box-to-box athlete who could bring back the intensity we once enjoyed. With the current midfield physicality levels now far below what it once was, this Portuguese international would be able to offer as much attacking power as defensive coverage. Our on-going inability to outwork the opposition has seen the likes of Harvey Elliott and Hendo look weak in that area of the pitch, which gives an indication as to why we are so keen on the player.
Though both Moisés Caicedo and Matheus Nunes are both midfield operators, it is far too casual to start picking one or the other. The key components of each player would be vital to our complete regeneration, and both would mesh wonderfully into the same team. We must stop looking at one or the other and understand that wholesale changes are a requirement in the middle ground. For me right now, Caceido would offer far more sense to a defensively fragile unit, therefore should be the primary target this month. But that in no way means I would choose him over Nunes, as I absolutely want both, and then some after that.
That is the Liverpool we need to become again, where we take what we need and start to dominate every ground we enter. We need injection, we need reinforcements, and we need both players to help reverse our current misfortunes. If we are to emerge as genuine contenders once again, it is going to take something close to an overhaul, and these two players would be a beautiful start to what simply must happen.