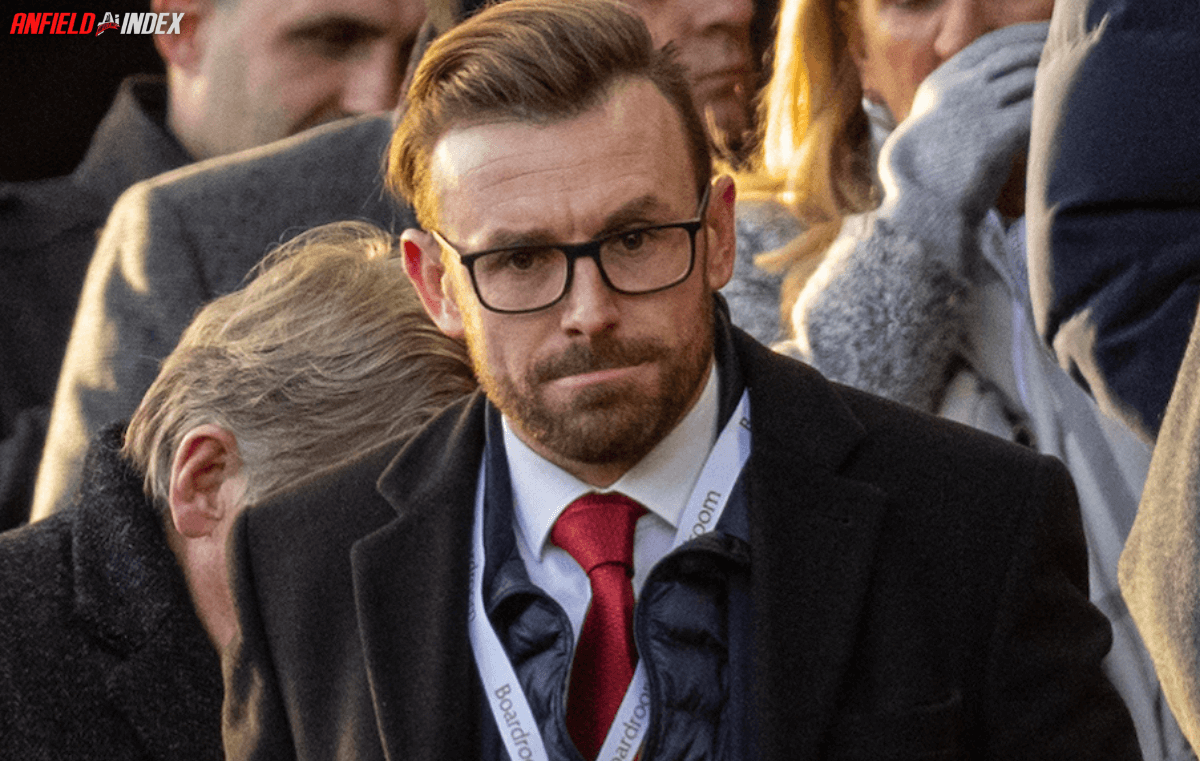 January's Knife Edge: Pivotal Period

I love a good quote. There's a great one by Eugino Montale that states "happiness, for you we walk on a knife edge." It's felt that way most of this season for any red and if anything, it feel's like it's only set to intensify in the near future. Liverpool only have two remaining premier league fixtures this month and with the transfer window also set to shut, there's an agitated feeling which translates even more extremely for many looking at social media right now. A pivotal period starts with Brighton away on Saturday and we've entered the calm before the storm.
Liverpool's rollercoaster of a season has been reflected in their matches and the impact the first goal has had on their games. Neil Jones of goal.com recently produced an exceptional article that related to Cody Gakpo and the team's performance (Liverpool need Gakpo to do a Diaz – but Klopp's team is not what it was a year ago | Goal.com UK), but also laid the stats around the first goal bare. When we've scored first, (eleven times) we've won every single game yet the contrast is stark. Having conceded the opener 14 times, Liverpool have only gone on to win on four occasions. The tension was palpable in the Wolves F.A Cup game, as despite a bright start their keeper was rarely worked and after Allison's blunder, a feeling of here we go again seemed to grip everyone in Anfield.
An away day against a high-flying Brighton team is dreaded by many, as nerves over a midfield being overrun by players many would like to see at Anfield such as Caicedo or Mac Allister is natural in the current climate. Even more concerning is the fact that Liverpool already sit seven points outside the top four places and a defeat or even draw at the AMEX does make it seem like a long way back. With only Chelsea to play an Anfield, that's a long time for any type of anger, fear or worry to build. What we'd give for a win there…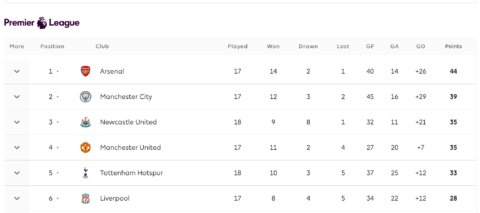 The January transfer window will indeed slam shut not too far after the end of the month and the cries for a midfield addition have so far gone unheard. All indications from the club are that there's no more plans, however articles and suggestions linking players like Caicedo, Kone, Thuram etc will only fans the flames even further. A change in formation or the return of missing players would naturally help in the short-term, but again any hopes of a top four finish appear precariously balanced right now and fresh legs would only provide fresh impetus.
Whatever the result maybe this weekend, the nature of our season to date and everything that's going on around the pitch does bring with it a sense of fear and excitement in differing measures. Whilst everything may feel like it's on a knife edge right now, it's not going to subside any time soon. Let's hope January is looked back upon as a positive and pivotal period. It'll feel like an eternity, but we'll find out soon enough.