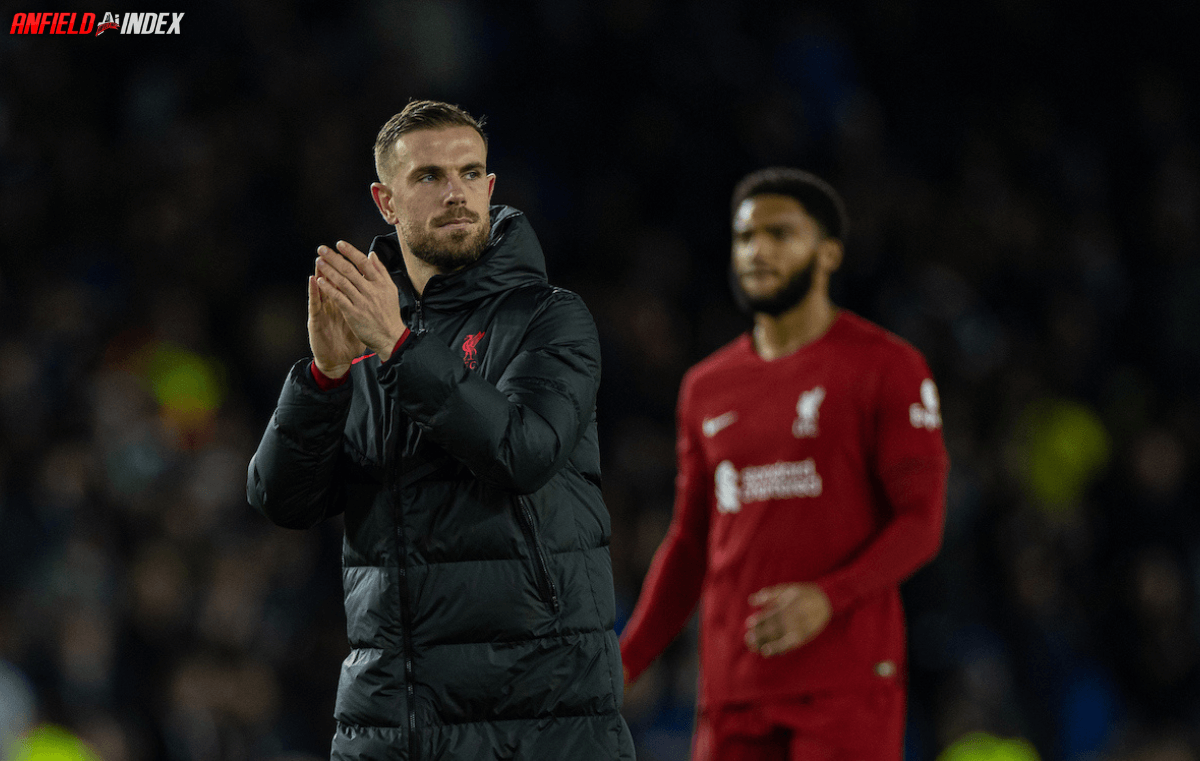 Lessons Learned: Brighton (A)

The irony of this weeks title eh? It seemed like Jurgen Klopp and his charges did the exact opposite as they delivered their worst performance of the season against Brighton in a game that left any top four hopes hanging by a thread. Fair play to those fans who stayed until the end as there was no real positives to be taken from the performance at The Amex. There's been lower days as Liverpool fans but it's hard to remember them right now…
Loyalty is a Two-Way Street
Jurgen Klopp's greatest strength shows no sign of removing itself as his blind spot. With Darwin Nunez ruled out, Alex Oxlade-Chamberlain was the only change from the disappointing draw against Wolves. The same players disappointed again and perhaps the strangest part of the day was that it took until the 69th minute for any of them to be removed from the action. In truth, everyone bar Konate and Allison couldn't have complained if their number flashed up but Henderson, Fabinho and Matip especially endured abysmal afternoons.
Loyalty is a two-way street and you suspect most reds would be more than okay with key players being dropped whist the likes of Bajcetic, Doak and Keita were given a chance in the team. It's hard to imagine how they could do any worse right now. Unless Liverpool are willing to dip into the transfer market or the likes of Van Dijk, Nunez, Firmino, Diaz and Jota return then it would be madness to continue how we are and expect different results.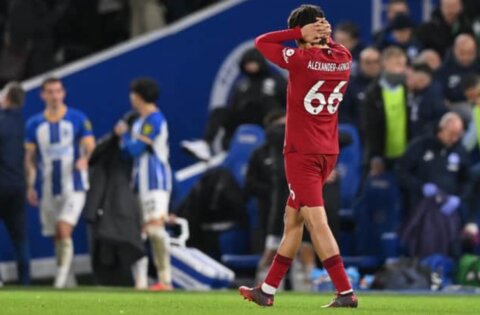 Formation and Positional Chaos
Never mind the fans and those watching, the players seemed as confused by what they were being asked to do as anyone else. The Reds started with an aggressive pressing 4-2-3-1 formation, with bizarrely Thiago in the ten looking to negate Caicedo. The Spaniard toiled in a role that seemed best suited for Keita of all the options available. Why the manager thought that removing easily his best current midfield option from a double pivot that he's best suited for was the right option is anyone's guess.
If it was to accommodate his captain then that backfired spectacularly as the closest Henderson got to any midfielder was taking Caicedo out late in the first half. The second half saw a return to 4-3-3 and Brighton duly took advantage of the gaps that appeared all over the pitch. It seemed like no thought had gone into potential changes at the break having watched Mitoma tear apart our right side again and again. Liverpool have to focus on being compact and as difficult to beat as possible at the moment. If the players knew what they were meant to be doing it would be a start.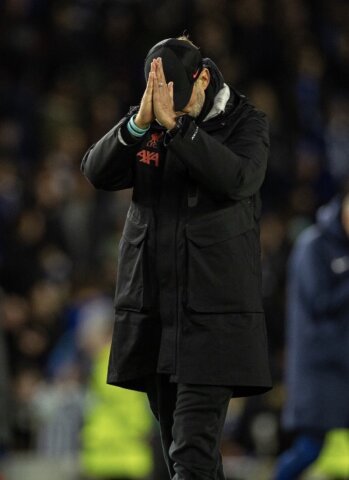 Backing Klopp The Only Option
Jurgen Klopp looked broken as he went over to the travelling fans that had remained at the final whistle. He was honest in his after match appraisal, accepting responsibility and admitting he can't remember a worse performance in his managerial career. It was hard to disagree with him and the manager must accept his key role in these recent defeats as his loyalty towards players who are clearly underperforming isn't being repaid and neither is his determination to stick with 4-3-3.
Any Klopp out tweets are ridiculous as a man who should have more credit than anyone in the bank at Anfield clearly needs backing right now. He talked about money in his pre-match press conference and in truth, new players appears the only way out of the current plight. The returns of Jota, Diaz, Firmino and Van Dijk will help but so would flesh blood to reinvigorate a squad low on energy and confidence. If he'd sneaked a few Brighton players onto the bus home, that would have been a perfect start.