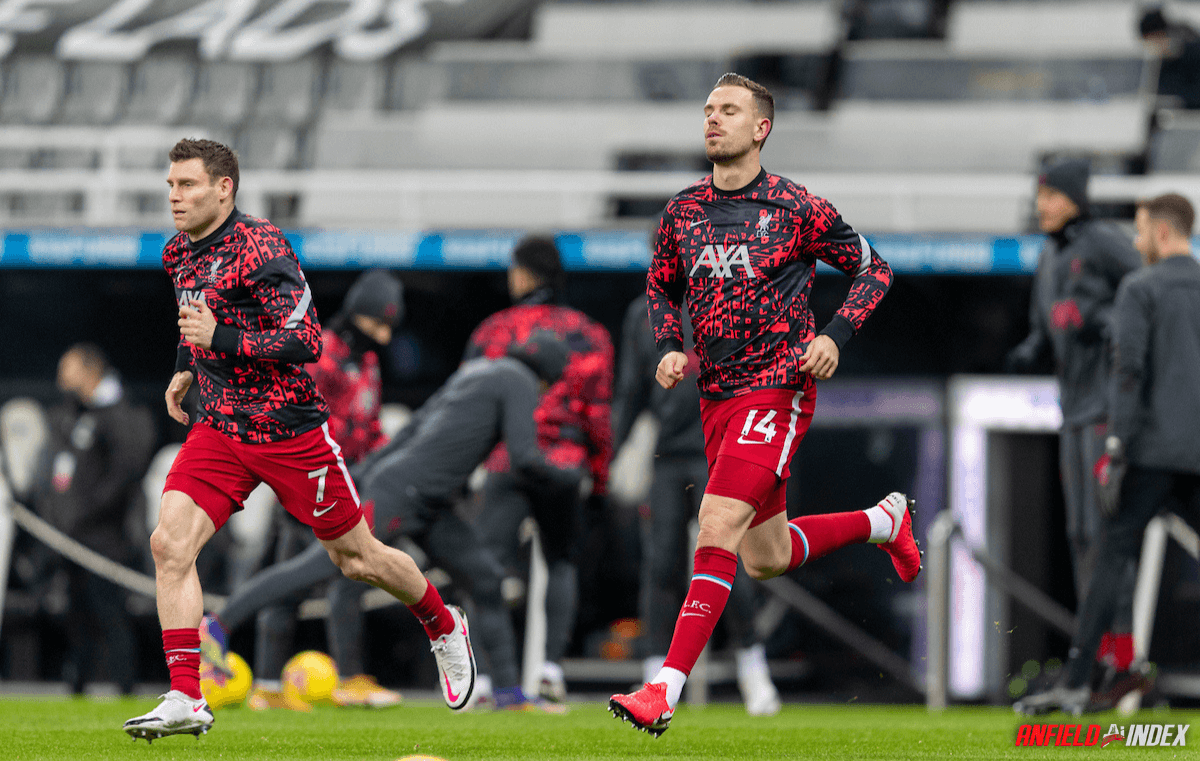 Liverpool must address midfield NOW, or risk writing off the season.
Next Summer FC.
This has seemingly been the mantra for Liverpool in the last couple of years, "Oh next summer they'll do this, next summer they'll do that". This past summer was meant to be the summer we saw something of a rebuild. Instead, they signed one first-team player in Darwin Nunez. After the promise of significant spending Nunes and two youngsters were what Liverpool mustered, alongside the loan arrival of Arthur Melo. For a net spend of less than £15million, while significantly reducing the wage bill.
It's Friday the 13th, unlucky for some. Those "some" are those of us subjected to get another press conference from Jurgen Klopp where he denies the truth. The truth being that his midfield is no longer fit for purpose. That same midfield that he spent all summer banging on about, challenging journalists to tell him which type of midfielder he needed before, in The dying days of the summer transfer window admitting that he had been wrong all along and Liverpool did need a new midfielder. It was clear to all who watched last season that Liverpool were short of quality in midfield and while two cups may have masked that for some, like plastering over the crack, that lack of quality in midfield ultimately cost Liverpool a Premier League title and the Champions League, both of which they were the best team to compete in all season long. This season it has cost them the chance to compete at all.
So, given Klopp's comments that he was wrong, given the fact that he admitted the midfield needed an addition, one could have been forgiven for assuming that the first port of call in this January transfer window would be bringing in a player how to address an area of the team that has struggled since the opening day away to Fulham. Well, as they say, to assume makes an ass out of you and me, and had you assumed that Liverpool would add a midfielder you would have been sorely mistaken.
Liverpool have of course added a player in this transfer window, they signed Cody Gakpo from PSV Eindhoven for the sum of 37 million +  add-ons, and while there's no doubting the Dutchman is a talented player who can offer a lot to the squad this was a little bit like going to your doctor and telling him you are having chest pains and that doctor giving you a prescription for viagra.
Yes, Liverpool have issues in attack due to injuries but both Diogo jota and Luis Diaz will return from their injuries and that money, if it was all the club had to spend, should have been put towards addressing the glaring need in Liverpool's midfield. Alas, it appears that once again next summer FC are carrying on business as usual. Leaving themselves short. And for the second time in three seasons basically writing a season off while waiting for the "right player".
 As we know, Jurgen Klopp is obsessed with Jude Bellingham and apparently believes that the 19-year-old is the answer to all his problems. That is troublesome. Aside from the expectation that the ridiculous transfer fee it would take to bring Bellingham to Liverpool will put on the player, he will also be expected to fix all that is wrong in Liverpool's midfield. Only Borussia Dortmund know what fee they expect to bring in for Bellingham and with both Real Madrid and Manchester City very much in the running to sign the exceptionally talented former Birmingham midfielder it is unlikely that Dortmund will drop much below their valuation of the player
So, we must ask multiple questions. First, can Liverpool even afford to buy Jude Bellingham? Secondly, if they buy Bellingham will there be money left for other midfield auditions? It appears that a deal may be in place to sign Matthias Nunes from Wolves for a fee of around £44 million so one would hope that at least those two deals can be done. However, that's not enough and it doesn't help straight away. Bellingham isn't for sale in this window, and because Nunes has already played for both Sporting CP and Wolves this season he can not be registered to play for another club until next season.
Besides, Liverpool don't just need one or two midfielders, they need no fewer than four midfielders. And if you think that's hyperbolic, it really isn't.
Let's pause for a moment and consider the current midfield options.
Thiago Alcantara is the only current Liverpool midfielder playing at anything resembling an acceptable level, but the Spaniard is notoriously injury prone and will turn 32 years of age in April.
Fabinho has looked like a shell of himself this season. The Brazilian is 29 and has been asked to do far more defensive work than is fair since Gini Wijnaldum departed the club.
Club captain Jordan Henderson turns 33 this summer and has a long documented history of injuries, including four different season-ending injuries during Jurgen Klopp's tenure at the club. That's before we mention that we are approaching the 3-year anniversary of the last time Jordan Henderson was capable of putting together a run of good form. Not since the knee injury suffered in February of 2020 has Henderson looked like a player capable of performing at the required level on a consistent basis. A global pandemic came and went in the interim.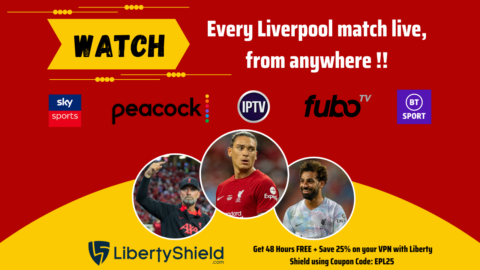 James Milner is 37 and years past being useful.
Curtis Jones is becoming worryingly injury prone and is yet to show he's of the required caliber to play regularly for a team with ambitions to win the title.
Harvey Elliott is 19 and simply not a midfielder, no matter how hard Klopp tries to make him one.
Stefan Bajcetic is far too young to have the pressure of being relied on placed on his shoulders.
And both Naby Keita and Alex Oxlade-Chamberlain will depart this club in the summer and neither can be relied on to stay fit.
There is not one midfielder at the club who can be relied on to both stay fit and produce quality performances consistently. There is also not a single midfielder at the club between the ages of 23 and 28.
As things currently stand Liverpool need two midfielders, and when Milner, Keita, and Oxlade-Chamberlain depart the club in the summer that need will rise to four midfielders, at least one of which must be a ready-made starter and the other three must be reliable, talented and capable of playing at a high standard for extended periods. Two of them should have the potential to become starters and given Fabinho's decline you could really make the case that of the four coming in two would need to be starters, one on the right of midfield and one in the holding role.
Now, let's say that Bellingham and Nunes arrive, neither are holding midfielders, and both are box-to-box types with natural attacking instincts. Liverpool's number 8s  perform different roles in the team but both Bellingham and Nunes seem best suited to the same role, the right-sided role. Of the pair, Nunes seems best suited to transition to the left-sided role given he does have a preference for playing on the left of midfield and has a lot more experience in a double-pivot from his time at Sporting CP under Ruben Amorim. This would allow Bellingham to develop into the all-round attacking midfielder he shows the potential to be.
It would likely take Nunes some time to adjust to playing the "Gini role" but he definitely has the physical attributes and footballing intelligence required. Nunes will turn 25 next August while Bellingham turns 20 two months before, so both of them would represent long-term signings for the club, two foundational pieces for Klopp's next midfield.
But who plays with them? Who plays the holding role? Are we to gamble that Fabinho will recover his best form? What if he doesn't? What then? Is Jordan Henderson going to roll back the years and display the form he showed for four months in the title-winning season? That seems unlikely. What about Stefan Bajcetic? Will he be thrown to the Lions? What happens if any of Bellingham Fabinho or Nunes gets injured? Thiago will, of course, be at the club, and you would expect him to play a regular role, but his minutes must be managed. Ideally, he and Nunes would split minutes in the left-sided role, depending on the opponent and what's needed there more, guile or pace and power. It may well be that Fabinho rediscovers his best form but he is a player that's had injury problems and he shouldn't be overplayed anymore. He needs to be managed more carefully, one of the four midfielders needed is somebody who can play instead of him when he requires rest, and that rest should be given more frequently than it has in the past.
It would make more sense to take the £120mil or so pounds that it will require to secure Bellingham and use that money to buy three other midfielders to go with Nunes. Players like Manu Kone, Manuel Ugarte, Khephren Thuram, Yunus Musah, Mohamed Camara, or Lucas Gourna-Douath, all of whom are well suited to playing in a typical Jurgen Klopp midfield, all of whom bring a high-intensity skill set, and the type of aggression and physicality that is badly lacking in the current team but was so prominent in the team that claimed the title and the European Cup. None of them are as bright and shiny as Jude Bellingham, and none of them individually have his level of potential but collectively they would improve the squad far more than just the Dortmund midfielder.
If Klopp wants to continually cry poverty and, to use his words, tell the money story, why does he seem so hell-bent on using what money he does have in less-than-ideal ways? Yes, we'd all love Bellingham, and yes it would be amazing to sign the most talented young English midfielder to emerge since Gascoigne, but is that really the most sensible thing to do? It doesn't seem like it, nor does waiting six months to begin solving a problem that you can start solving this month. Jude Bellingham won't sign for a club who aren't in the Champions League and unless Liverpool begin addressing their midfield problem, it'll be Europa League action for them next season.
Want to watch every Premier League match from wherever you are? This article is sponsored by LibertyShield.com VPN. Get 48 Hours FREE & SAVE 25% with Coupon Code = EPL25