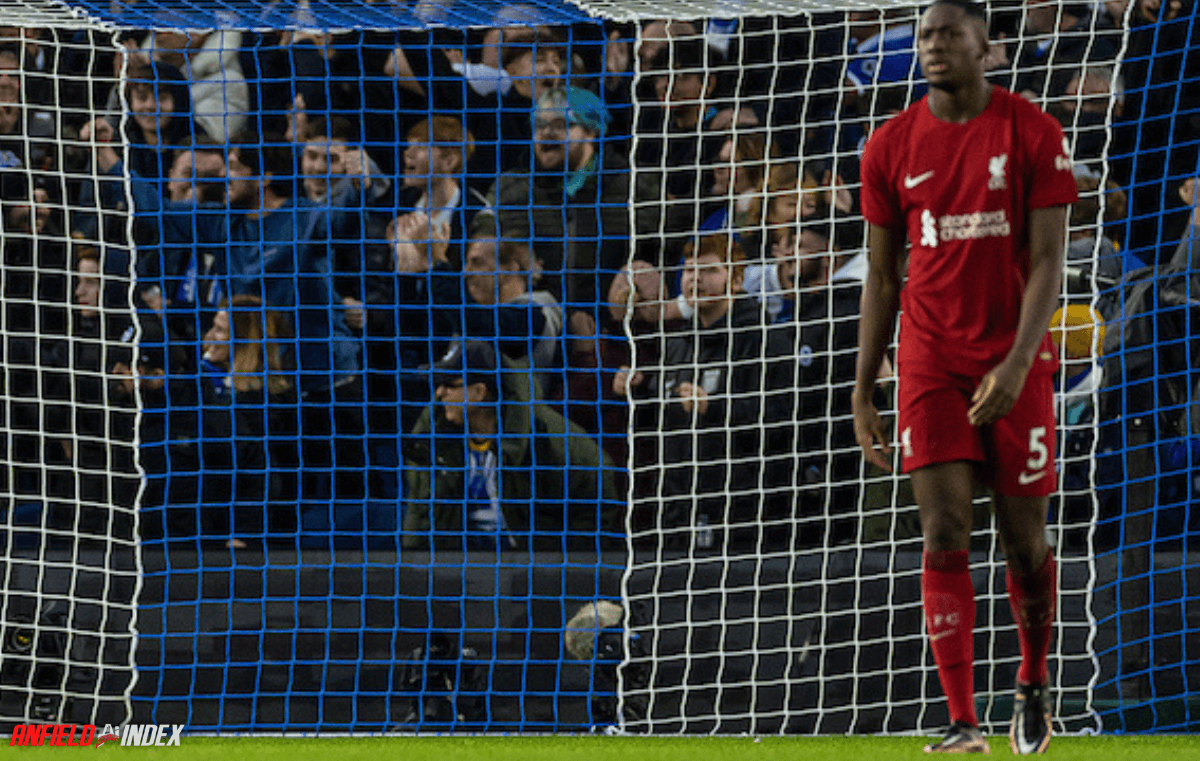 Brighton 3 - 0 Liverpool – Man of the Match

Brighton 3 – 0 Liverpool – Man of the Match
Ibrahima Konate
Only one man was able to stand up and be counted in this game. With a systematic failure now spreading all around him, Ibou was at least able to show the fight, determination and spirit that is yet to be drained from him.
With a contest that was probably over before it began, it is clear that without this giant defender in our side, the score line may have gotten to an even more ridiculous level.
With Virgil now side-lined for a spell, we have become reliant on the energy and courage of this young Frenchman, which should not be the case for a team that nearly won everything last season.
He had to carry Joel for the entire 68 minutes he was partnered with him, only to be given Joe Gomez late on.
If things do not change quickly, this elite level defender will soon be looking for an early way out.