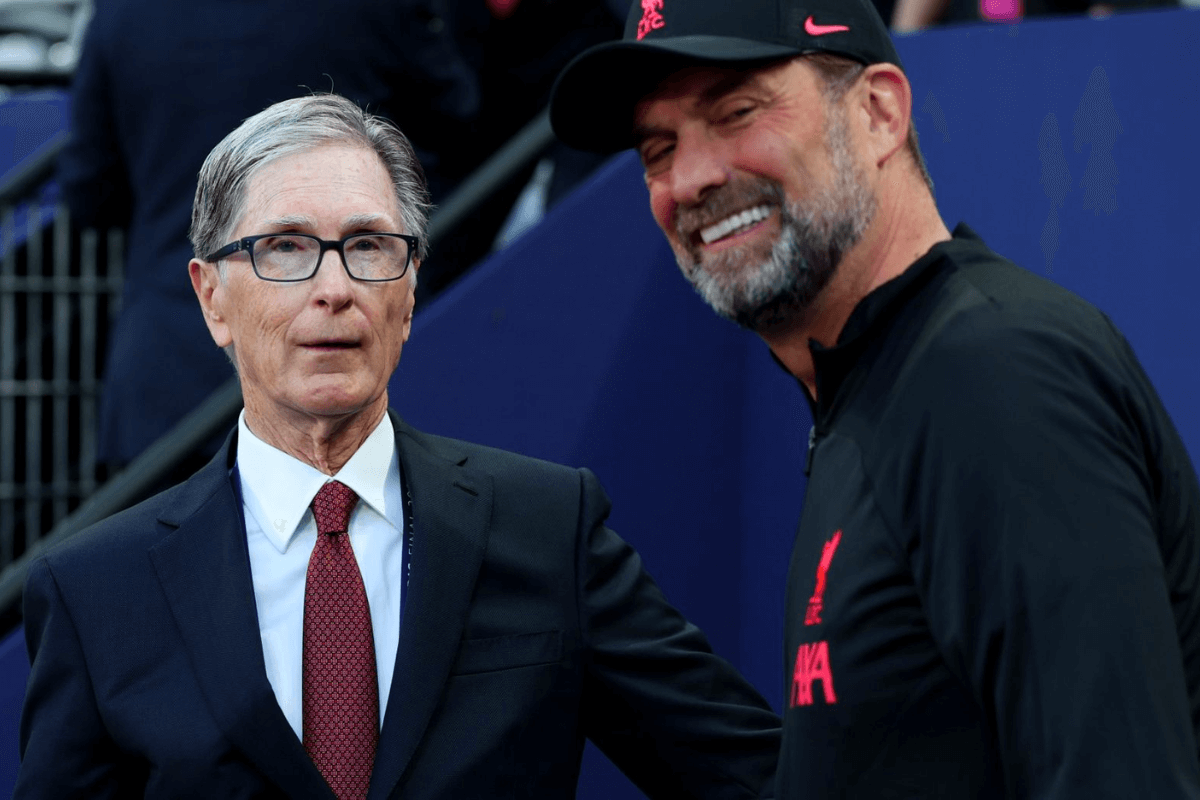 Who Will Go First, Klopp or FSG…
After the pre match press conference for the visit to Brighton, it became clear how much the internal issue within the club was effecting Jurgen Klopp. His annoyance and frustration were clear to everyone in attendance, as well as the thousands that have viewed his remarks in the days since. There is no doubt about the disconnect between himself and FSG, and it seems to be only a matter of time before they part ways. The question remains however, who will go first, our German manager or FSG themselves?
The disastrous 3-0 defeat that followed has only managed to further deflate us all, with a low point perhaps now fully realised.

In the build up to the recent World Cup, there was some form of relaxation from Jurgen and some of his senior players. At a guess, you would assume that certain members of Liverpool FC had been made aware of the impending club sale, which would enable an ambitious January transfer window to be undertaken. Fast forward a couple of months and the landscape looks a lot different, as the sale process continues to amble along. The fact that we have no concrete names attached as possible suitors, means FSG may well be stalling, or perhaps the supposed £3bn + asking price is not yet met. Either way, it has put the football side of the club at an untimely standstill, where a proactive approach is a must right now.
The whole situation has become detrimental to nearly every aspect of Liverpool Football Club, creating huge tension within our expectant fan base. If there was any doubt over this being a transitional season, there can now be certainty in that previous assumption. With key structures of the recruitment side now uncertain, it really is descending into anarchy, with the ownership evidently unwilling to back a regeneration. This week we have heard rumours of strong Qatar links to the club, however it could amount to no more than click bait. With just a couple of weeks remaining until the current window closes, it could reverberate into how the remaining campaign pans out, and whether Jurgen Klopp is willing to see out this difficult period.
Upon leaving Borussia Dortmund in 2015, it came after a torrid final year at the Bundesliga giants. That year saw the German club finish 7th in the league, as they managed to rally from a horrid season start. It was in February of that final season (for Klopp) that he informed the club of his desire to leave at the seasons end, given how much they had struggled in the months prior. What we are witnessing at Liverpool this his season is not dissimilar from that period at the Westfalenstadion, with the result for the Reds still to be decided. Though there were no ownership issues to contend with at Dortmund, it was certainly a campaign where the team had become outdated and in need of change. Given the ex-managers loyalty to much of his former players, it strikes damning parallels to what we are witnessing right now. 
Unless there is some strong movement in the FSG sale very soon, it could be that the former Mainz head coach will not be willing to carry on at Anfield. There can only be so much uncertainty that our manger can take before his position becomes untenable. Though I believe the 55-year-old was wholly committed to the next phase of the club's evolution, I doubt he would be able to stand fast if the team continues to deteriorate. Honesty, pride, stubbornness, and an affection for this club are all key components to Klopp's personality, therefore I believe he may be willing to walk away unless a major step in the sale presents itself.
In the aftermath of each horrible performance, I am conflicted by what I see as best in that moment. There have been times when I've considered whether new leadership through all levels of the club would be best for Liverpool Football Club, including the coaching staff. Ultimately, time and reflection always have me wanting Klopp to remain as the tip of the spear, and for him to oversee what is to come after the FSG tenure. Like all fans, I have no control over how this journey unravels, but logic dictates that something will have to give eventually, or we could see history repeating itself.
My only hope, which I am sure is shared, is that movement is made very soon with regards to the club's sale. We are in the midst of a bleak winter on and off the pitch, which can only be travelled with patience and the knowledge of impending change. I just hope that change reveals itself in the coming weeks, or we may be looking at more than a midfield regeneration, and have to start looking at a management replacement as well.