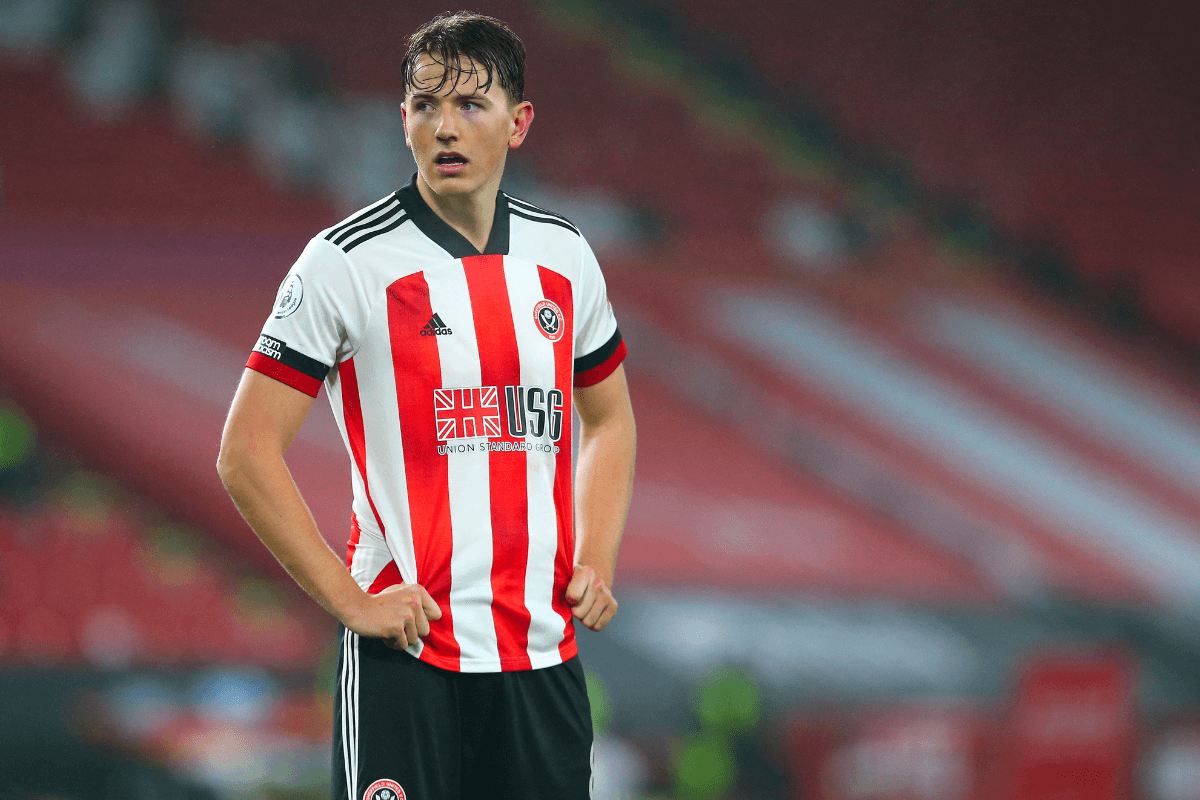 Scouting Report: Sander Berge
This is not Ant and Dec trolling LFC fans, but Sander Berge's name has been cropping up for the last three transfer windows. Similarly to Keyser Soze, whenever the Reds' lack of activity in the transfer window reaches maximum frustration for most, his name gets trotted out. It was there on the last day in the summer and based on what's being suggested across multiple platforms, it may linger until the end of January's transfer window.

WHAT'S BEEN SAID?

After strong suggestions that Berge was Liverpool's 'break glass in case of emergency' signing for the summer, the Norwegian midfielder's name hadn't cropped up in this winter period. That was until Simon Phillips' article that claimed the 24 year-old could be at the centre of a tug of war between us and Chelsea, if they cannot prise Moises Caicedo away from Brighton. Whatever your personal opinion of the player. Jurgen Klopp is a known fan ever since his displays for Genk and until the window closes, this one just won't go away.

WHAT DOES HE BRING?

A huge physical presence at 6ft 5ins to start with, Berge possesses strength and stamina which have sadly been lacking in the Liverpool midfield to date. The natural criticism will be that the former Genk man has been playing in the Championship for some time and that's understandable. However, he brings a wealth of experience with 32 caps for Norway to his name and as mentioned, has champions league experience.

Berge isn't the quickest by any means but has a strong top running speed and decent passing ability. Worryingly an ankle ligament injury kept him out for some time this campaign wnd he only returned after the World Cup. Although, cynics will suggest that may make him fit in well with our current midfield crop.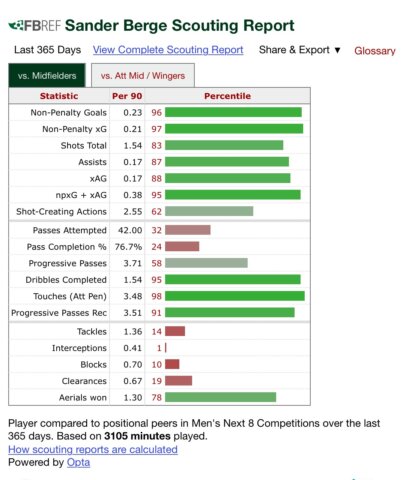 STATS AND INFO

Probably the perfect FSG age, the 24 year old's off-the-field stats don't appear to bad. With only 18 months left on his current Sheffield United deal, a wage smaller than most LFC players and a Scandinavian agency in Keypass who are looking to move players to top teams in the UK, this seems a simple deal to make if wanted. On the field though, it's not quite the same story. Whilst his attacking stats profile well despite his league, the worry is his attempted passes, pass completion and tackling fall below what you'd be looking for from an LFC midfielder. We'll try not to keep mentioning the Championship…

PRICE TAG AND REALISTIC

The price tag would be difficult to predict, especially if there's even 1% truth in the Chelsea link, but it would be hard to see anything north of £20m due to his current club and the time left on his deal. It sounds harsh to say, but there's many reds who'd probably rather no new midfielder came in or the famous funds were saved for summer mantra was trotted out here. You can't say it's impossible with this one, as it's a link that just won't go away. Truth be told, most reds will be hoping that's precisely what it does.