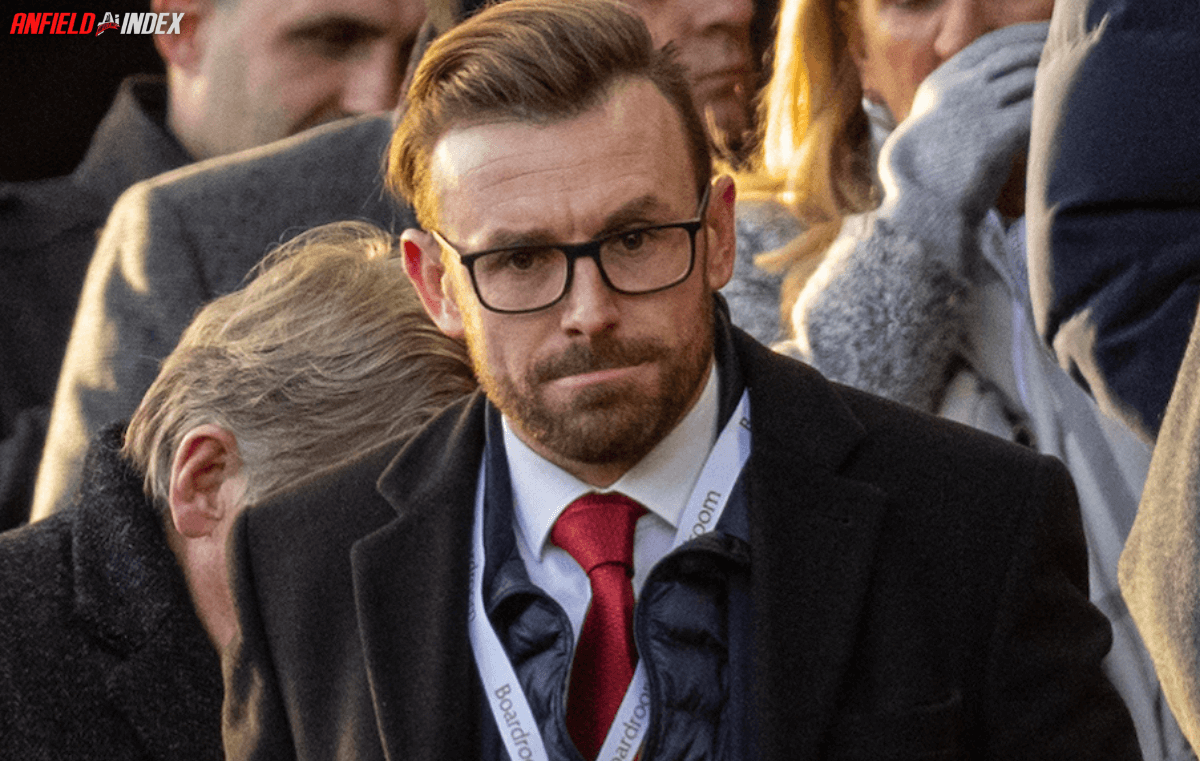 And The Window Once Again Ends with A Loan
I can remain upbeat about most Liverpool signings, even when it's getting close to tragic. When we signed Paul Konchesky, I tried to find the positives within that early Roy Hodgson reign, just to give perspective of my delusion. Most players we are linked with, I tend to search the validity as to why that player has been targeted, in order to justify such move in my mind. When Arthur Melo arrived on loan from Juventus, I was immediately invested in us recruiting a cultured and talented Brazilian that we could shape and mould, before deciding on a permanent move. With just 14 mins played since that August capture, one would suspect the decision has already been made.
This week started well in fairness, with varying reports linking Mason Mount, Jude Bellingham, Moisés Caicedo, and Ryan Gravenberch. The last two were names I saw as genuine opportunities for this month, and until the window shuts, I was still of the belief that something credible could happen. Last night (Wednesday) I received a message alerting me to the news that another loan capture was indeed being explored, with Julian Ward now being restricted to this type of deal. Needless to say, my optimism is wavering, yet here I am about to lay out the details of Mattéo Guendouzi, the latest name to make the Anfield rounds
Below are some notes on the player.

Mattéo Guendouzi
Age – 23-years old (DOB 14/4/1999)
Current club – Marseille
Height – 6ft 1inches
Weight – 68kg
Club appearances – 235 games
Club goals & assists – 12 goals / 27 assists
Total minutes played – 17,399
International caps & goals – 7 games / 1 assist
Much of the Reds' fanbase may pigeonhole this player as the floppy haired flop, that once represented the Gunners. Though it is true that this player once underwhelmed for the North London outfit, it's probably more to do with his previous lack of maturity and not entirely related to his footballing ability. This is a player that was part of the France World Cup squad, who recently finished as runners up in Qatar. These last two seasons have seen a career that has been shaped into something more, which is something that will inevitably attract the attention of certain European clubs.
This season, for Marseille, the athletic midfielder has been solely utilised within the central midfield positions. With 25 appearances across all domestic and European matches, he has recorded four goals and four assists in a season that sees his club sitting 3rd in Ligue 1. With a strong and consistent possession-based style of play, this energetic player would be a good addition to play as the RCM for the reds. His continual availability and endurance would also be a plus point for an Anfield outfit, that has become susceptible to midfield injuries. With a willingness to run the hard miles, this is the type of deal that would offer little downside, if any option to buy, didn't become an obligation.
Below are Guendouzi's appearances numbers, since 2016.
Lorient
2016-17
26 games / 1,906 mins / 0 goals / 0 assists
2017-18
22 games / 1,736 mins / 0 goals / 1 assists
Arsenal
2018-19
48 games / 3,042 mins / 1 goals / 2 assists
2019-20
34 games / 2,377 mins / 0 goals / 3 assists
Hertha BSC (loan)
2020-21
24 games / 1,817 mins / 2 goals / 3 assists
Marseille (loan)
2021-22
56 games / 1,817 mins / 5 goals / 14 assists
It was just last summer that the Ligue 1 outfit made the loan deal (for Guendouzi) permanent, with a low fee of £11m being agreed to confirm his transfer from Arsenal. His time back in France has seen him establish himself as a leader and integral part of Igor Tudor's side. It's now clear that his early move to the Premier League was premature, whereas that step back has certainly allowed a more natural progression. It's very unlikely that this player would have become so important to his team, if he were still that inconsistent and problematic figure from his Arsenal days. With Liverpool needing to add bodies to a flagging midfield area, this is the kind of deal would make a lot of the sense right now.
The clear fact is that major change is on hold until the ownership situation ends, therefore some short term fixes may have to be sought. What the fanbase have to understand, is that this is not the player they should associate with his previous English stint, but rather what he has achieved in the last 18 months with Marseille. Though he would not be on my list of ideal candidates, his arrival would absolutely upgrade one the RCM spot in our team. With that and with the expectancy of nothing else being done, for me, Mattéo Guendouzi would be a player I would take.