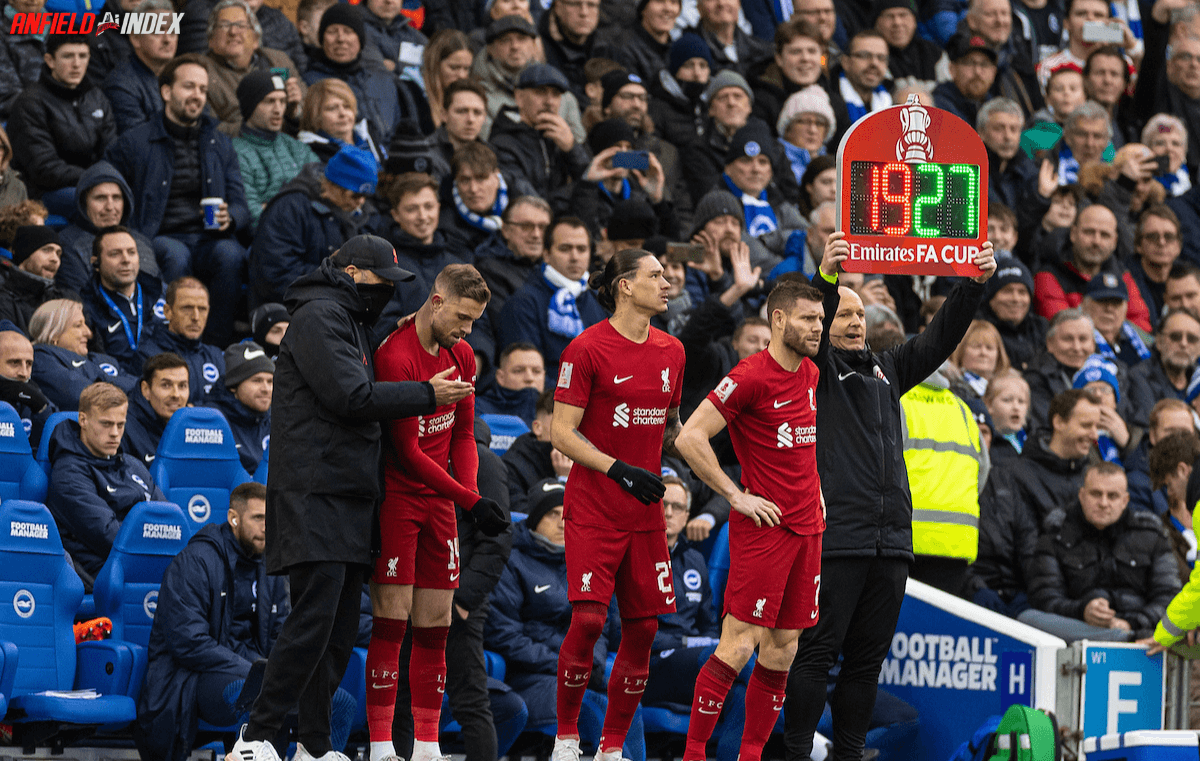 Lesson Learned: Brighton (FA Cup)
There's a great quote from parenthood that goes 'you can't go through life allowing pain to dictate how you behave'. Clearly the scriptwriters for this don't know the effects that Liverpool can have on people. There were a few positives to take from a return to the scene of the crime at The Amex, but it was hard to feel anything but deflated when Brighton's second set-piece goal and injury time winner hit the net. We look at the lessons learned from another painful weekend for all reds..
STARTING MIDFIELD THE ONLY OPTION AT THE MOMENT
In his pre-match press conference, Jurgen Klopp talked about having 'six or seven quality midfielders available'. Part of that was believable as Thiago, Keita and Bajcetic took to the pitch for their third consecutive start as the middle three. The young Spaniard again defied his years and despite an early yellow card, really shone until his withdrawal in the last few minutes of the game. Thiago was effective, although his passing wasn't quite up to his high standards and he looked everyone of his 31 years when withdrawn after 79 minutes.

Keita's performance merited his inclusion as a great pass down the right sent Mo Salah away to then play in Harvey Elliott for Liverpool's goal. Seven duels contested in the game before he was withdrawn on the hour evidenced the Guinean was up for the contest. Tellingly, it was the impact their replacements in Jones, Fabinho and Henderson had on the game that only enhanced the feeling they should start when available as it stands. A sad fact, but hard to argue against right now.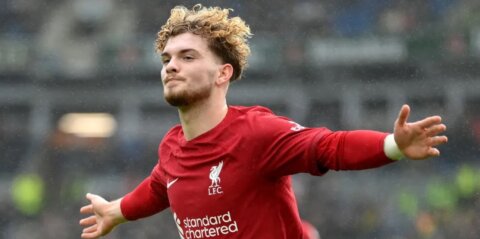 BETTER THAN LAST TIME
Hard to imagine it couldn't be after what Jurgen Klopp described as his 'worst performance'. The Reds certainly had their moments and on another day, Salah and Elliott again could have added to their goals tally. More impotently, there wasn't a feeling that every opposition attack could result in disaster and those that started certainly evidenced they were up for seeking retribution. There were definite positives to take for Jurgen Klopp however hard that may seem to believe after that ending.
The travelling Kop were in fine voice too and whilst they enjoyed their day out, Liverpool will be glad to see the back of Brighton. They haven't beaten them in three contests this season and on aggregate the three ties stand at 8-4 for the opposition this season. The Seagulls are above us in the league and even minus Caicedo and his disruptions, were again more than a match for us. It was better than last time no doubt. Again though, it's scant consolation.
KLOPP'S SUBS CHANGE THE GAME AGAIN
As against Chelsea last week, Jurgen Klopp's subs had a similar effect in this contest. Liverpool had largely enjoyed the earlier parts of the second half before what looked like the planned withdrawals of Trent, Keita and Elliott on the hour. If Nunez, Milner and Henderson didn't impress then it's hard to know what to say about Jones and Fabinho coming on to replace Thiago and Bajcetic. In his defence Milner did okay against a more than likely Mitoma but that's the best you could say. Klopp's baffling substitutions are having the same effect most weeks. That's the worry.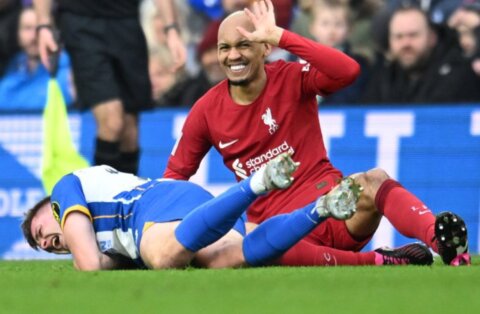 FABINHO CANT EVEN SEE THE CLIFF ANYMORE
It would have been easy to leave this and talk about Gakpo's link play, Harvey's goal or anything else but it would be wrong. The only bit of his afternoon that Fabinho seemed to enjoy was a private joke with Darwin Nunez on the bench, yet everything started to go wrong when he was asked to replace Bajcetic with five minutes or so left. Evan Ferguson will also have wished he stayed there as an awful tackle from the Brazilian saw him limp off and leave the Amex on crutches. It was baffling to most Reds how VAR didn't upgrade that decision to a red card.
It's been a repeated statement this season and whilst it does seem dramatic, it's hard to argue that the 29 year-old's legs have gone. De Zebri defended his actions post-match, but there wasn't many others displaying the same type of sympathy looking at social media. The longer this goes on, the more you start to believe that Liverpool maybe looking for more midfielders than first believed this summer. The words liability and problem shouldn't be used lightly, but it's been hard to argue against that recently. Hard to see what his future at Anfield holds right now.