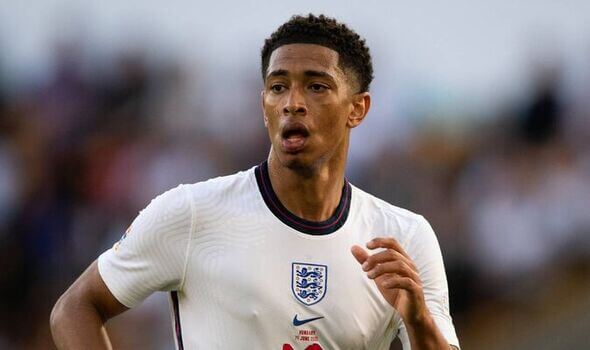 Klopp is taking risks with Bellingham obsession
The transfer window has closed and Liverpool have not addressed their biggest need.
The Reds entered this season very obviously short of quality in midfield and with significant question marks hanging over each of the existing midfielders.
Thiago Alcantara is an incredible footballer but he is 31, soon to be 32, years of age and for the majority of his career has had injury problems.

Fabinho struggled toward the end of last season and has also had injury problems but it was not expected that he would struggle in the manner we have seen this season.
Jordan Henderson had an abysmal season last time out and had also struggled the season before, a season that ended with a severe muscle injury. Henderson is also 32 years of age and has a track record of injuries. That muscle injury was the fourth time he has suffered a season-ending injury in Jurgen Klopp's tenure.
Naby Keita is injury prone and out of contract at the end of the season.
Alex Oxlade-Chamberlain is injury prone and out of contract at the end of the season.
James Milner would turn 37 during the season and is out of contract at the end of the season.  Milner has also suffered a number of Injuries over the last few years.
Curtis Jones is another who's been bitten by the injury bug and is yet to show so that he can play consistently at the required level.
And then there's Harvey Elliott and Fabio Carvalho, when pressed about midfield options during the summer transfer window Klopp routinely included these two youngsters while making excuses for not signing a midfielder. Neither of them are midfielders, they lack both the physicality and defensive nous required. They are undeniably talented but they are not midfielders.
It wasn't just that Liverpool need one midfielder in the summer, they needed two.  one had been the need for last season but once again Liverpool left themselves short. This follows a pattern that they have repeated in each of the last 4 summer transfer windows, and this was the fourth season in a row that they had begun short-handed.  we can debate who is to blame, the owners Fenway Sports Group, the recruitment staff, or the manager but the fact is that it is an institutional failure on behalf of everybody involved.
Everybody knows that Liverpool have made Jude Bellingham their top midfield target and given that they have refused to address their midfield options it would appear that their strategy is Bellingham or Bust. 
They did try to buy Aurelien Tchouameni in the summer but when that didn't work out and the French midfielder moved to Real Madrid there seems to have been no backup plan. Tchouameni and Bellingham would complement each other brilliantly but are very different players so Bellingham cannot be the alternative to Tchouameni. So who was? And why was no effort made to recruit that player in the summer? There were alternatives available, but no move was made.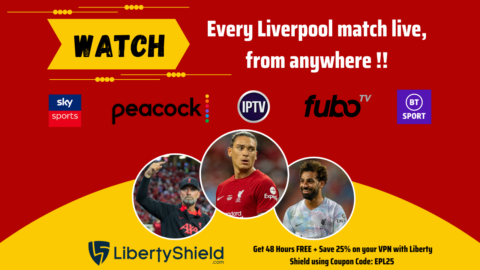 Liverpool sat by and watched Everton snap up Amadou Onana and they passed on possible moves from Moises Caicedo Brighton and Manu Kone of Borussia Monchengladbach. Any one of these 3 exceptional young midfielders would have made sense in the summer and positionally they would not have impacted a future move for Bellingham.
The possibility of impacting a move for Bellingham might explain why they were heavily linked with Mathias Nunes but decided not to make a move and he joined Wolves instead. But, now there are reports from the reliable John Percy that Liverpool are interested in signing Nunes in the summer of 2023 while other journalists have clarified that they want Nunes and Bellingham. There's no question that Nunez and Bellingham can play together in the same midfield three as Nunes profiles better in Liverpool's left-sided role while Bellingham is a perfect fit in the right-sided role. 
Signing both of them would go some way to fixing Liverpool's problems but would it leave enough budget to fix the rest? 
Let's say Bellingham arrives and takes the right-sided role, and perhaps Curtis Jones emerges through the rest of this season and shows that he can be a good backup to Bellingham. With Jordan Henderson as the third option on the right side of midfield, you could say that position is taking care of.
Now let's say Nunes arrives, he and Thiago split games in the left-sided role with Tyler Morton returning from Blackburn to be the third option. Now that position is taken care of.
That still leaves the number six position, a position that looks very problematic right now. Fabinho does not appear likely to regain his best form and therefore Liverpool must address this position as well. Stefan Bajcetic shows a lot of promise in this role but he is 18 and should not be anymore more than the third option. Is Fabinho even capable of being a backup? Will you be happy in that role?  If not, Liverpool will need to sell him and sign two defensive midfielders in the summer but as things stand they absolutely need one. After signing Nunez and Bellingham is there any money left over? Given the track record of these owners, it seems unlikely. Signing both Bellingham and Nunes, and having Jones and Morton make a step-up, is probably Liverpool's best-case scenario but still leaves them at least one midfielder short.
Some might look at eight midfielders for three roles and think that's enough, but it's not about numbers. It's about quality, profiles, and reliability. Liverpool's three midfield roles are not interchangeable. The two number eights perform very different tasks. The left-sided eight is more similar to the six than the right-sided eight, so you need to be well covered in all of them. Especially considering the injury histories of people like Thiago, Henderson, Fabinho, and Jones, the decline of Henderson and Fabinho, and the question marks about the quality level of Jones and Morton.
And what happens if Bellingham moves elsewhere? Financially, it might be the best thing for Liverpool but it will be extremely embarrassing for the club and mean that this season was written off for nothing. Writing off a season for Alisson, Virgil, Thiago, and Salah in their primes can not have been for nothing, so Liverpool have backed themselves into a corner here. With Real Madrid, Manchester City, and potentially others in the mix for Bellingham, the price might spiral to somewhere in the £ 130-140 million range. Can Liverpool afford that? Do they have the stomach to pay it? Is it actually the best use of funds? The answer to the last question is likely no.
£ 130 million could fund two or three additions. Moises Caicedo and Mason Mount for example. A Mount-Caicedo-Nunes midfield would tick all the boxes. Caicedo will be expensive though significantly less expensive than Bellingham and with Arsenal and Chelsea both having earned spots on Tony Bloom's shit list, Brighton might prefer to do business with Liverpool. Mount is out of contract in 2024 and given the influx of new players at Chelsea, he will be considering his future. Chelsea will need to start selling some players as well to balance their books given they have spent close to £ 700 million since Todd Boehly took over, including the agreed fee for Christopher Nkunku and Mount is an obvious one for them to sell.
Another option would be to go for the trio of Manu Kone, Manuel Ugarte, and Yunus Musah, giving Klopp a starting three of Kone-Ugarte-Nunes with Musah as an option in either number eight position. Legs, energy, aggression, and ball-winning galore. This type of approach would give Liverpool the type of midfield options they've lacked since the title-winning season.
So this is the quandary for Klopp and the recruitment staff. Do they go all in on Bellingham, blow their whole budget, and leave themselves short again? Do they go all in on Bellingham and potentially still miss out, while allowing alternative options to be picked off by other clubs leaving them scrambling? Or do they pivot now, face some embarrassment but complete the required midfield rebuild and come out of the summer a more complete side? It's shaping up to be potentially the defining summer transfer window of Klopp's tenure, and he has to get it right.
Want to watch every Premier League match from wherever you are? This article is sponsored by LibertyShield.com VPN. Get 48 Hours FREE & SAVE 25% with Coupon Code = EPL25