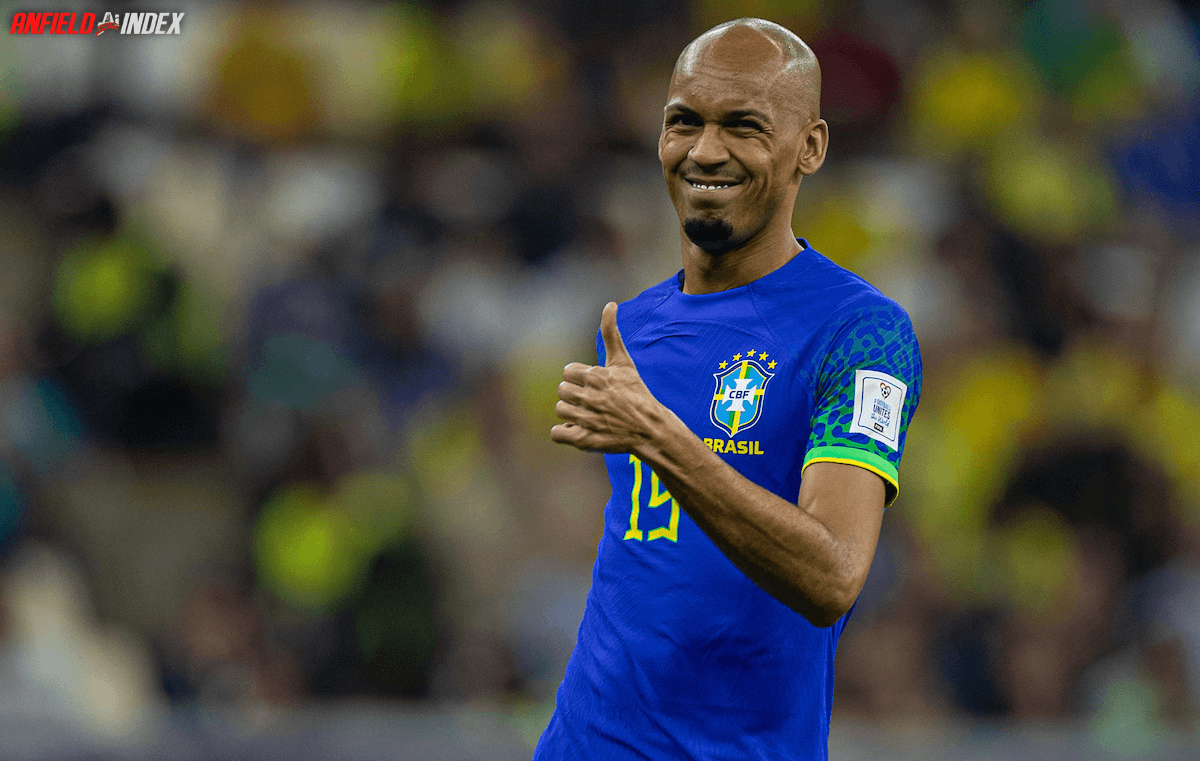 Fabinho: Likely The Final Chapter At Anfield
It's been a difficult season for Fabinho and it shows little signs of changing anytime soon. His exclusion from the squad for Wolves was confirmed as down to illness by Jurgen Klopp and truth be told, there were few if any Reds concerned by his absence. It was practically impossible to make an argument for the Brazilian being part of Liverpool's starting line up at Molinuex, regardless of what later unfolded. There's a growing belief that like many of his team-mates, we could be entering his final chapter at Anfield.
The drop-off in from from a man known as 'The Lighthouse' by his manager  and 'Flacco' by his team-mates has been alarming. Less than 12 months ago, we were talking about Fabinho being one of the best number sixes in the world, never mind the Premier League. If anyone doubts the importance of the role they only need to look down the East Lancs to the effect that Casimero has had on our rivals or the similar impact Rodri has has at The Etihad. All top sides have a top class number six. Football history has proven that to be true long since the heralding of the 'Makelele Role'.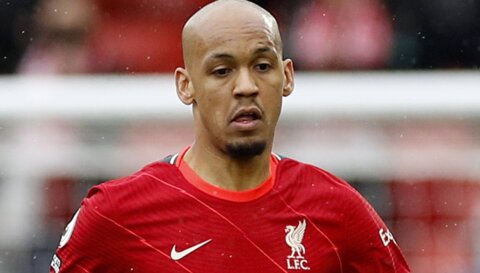 Jurgen Klopp was naturally asked about the 29 year-old's form in his post-match press conference and was honest in his appraisal. Whilst he dismissed the notion of any argument or fallout, the manger was honest that whilst he'd been brilliant for a number of years that 'it's not clicking' right now. Stefan Bajcetic was mentioned as the direct alternative and it's telling when an 18 year-old with less than 20 senior appearances to his name is a guaranteed pick whilst 'he's not flying' right now.
It's hard to comprehend that around 18 months ago, all Liverpool fans appeared delighted with the announcement that the former Monaco man had signed a new five-year deal at the club. Now the concern could well be the impact that does have if Jurgen Klopp is looking to move him on this summer. Who'd be willing to pay a large fee for a 29 year-old, whilst taking on such a large wage commitment? It's difficult to imagine many Premier League clubs queueing up, whilst the financial issues of Europe's top sides was highlighted by the lack of spending in the January window.
There's been a suggestion that a move further back to the heart of defence may solve a problem for everyone in the current climate but that seems hard to envisage. Liverpool ideally like to play with a high line and when a player possesses a turning speed like Fabinho, it's hard to imagine any way this could prove successful long-term. Whilst he couldn't seemingly do any worse than Matip or Gomez did against Wolves, another player short on confidence at the heart of Liverpool's defence wouldn't serve to lift anyone's spirits.
The famous line about letting your players lose their legs on another teams pitch seems more profound than ever in this situation. I'd enjoy nothing more than having these words rammed back down my throat and being made to well and truly choke on them, but it's becoming harder and harder to imagine. The only real recent surprise has been how VAR failed to produce a red card for his tackle on Ferguson in the game at Brighton. It looks to be a sad ending, but this could well be Fabinho's final chapter at Anfield.