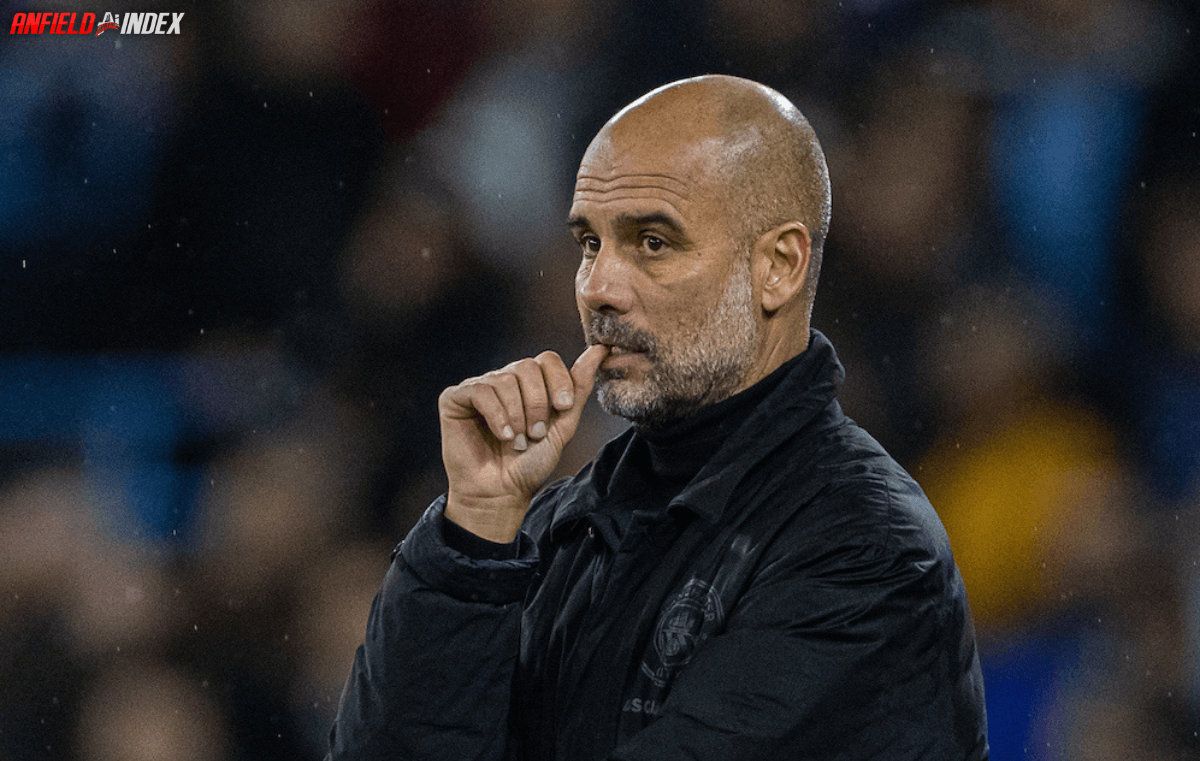 Can The Manchester City News Galvanise the Reds?
On late Monday morning, Manchester City were charged with multiple breaches of the Premier Leagues financial rules, that could go back a number of years, to when they were first purchased. I am sure one of my Anfield Index colleagues will delve deeper into what comes next, with a Mo Chatra podcast almost certainly incoming. My plan is to look at how this news could affect the serial Premier League champions, and whether some form of boost can be taken within the disrupted halls of our AXA Training Facility.
It's probably the case that City would have been alerted to these developments, before their game against Spurs on Sunday. That 1-0 loss in North London came after a rather abject display, when many would have bet on an away victory. Without delving too far into conspiracy, it is now a problem which could see several penalties thrown at them. Below are some the potential punishments being thrown around, whilst I hear Simon Jordan has been making statements about how severe they could become. The impact internally will be real, and Pep may not want to be part of what comes next. With the reigning champions in some mild transition themselves, this could see their own season start to unravel.
Points deduction
Relegation
European ban
Transfer ban
Monetary fines
Stripping of Premier League crown(s)
It is that last bit which is going to get all us Liverpool fans hurt, as we start to dream about the added silverware that could be incoming. We are all too aware that this group should have at least two more League titles to their name, if not for the continual cheating of City. Jürgen Klopp should have overseen one of the most glorious reigns in footballing history, if not for the unprecedented tactics of their opponents. The Reds should have continued to grow and recruit sensibly, if not for the sports washing of the Etihad group and the overinflated corruption that has engulfed the transfer market. At some point something simply had to give, and perhaps this recent period of Chelsea's obscene spending has forced the Premier League to show their hand, and say enough is enough.

All this will surely have the Reds' changing room somewhat buoyant. I can still recall hearing the song and dance aboard City's team bus, as they screamed in pure joy at having got one over on us. In a level playing field, that group could never live with the way in which our recent success was assembled, which will surely cause shame amongst some previously ignorant players and managers. The tide may not turn completely in our direction, yet turmoil could be about to engulf the riches around us, and we must be positive about how we can react.
The recent weeks and months have seen an uneasy shift in mentality, as the Liverpool players scrambled to come to terms with their decline. With ongoing reports of high placed individuals leaving, and rumblings over club ownership awash, it would not have been a happy camp with so much uncertainty. A lack of investment will have irked our elite level players, with a clear desire to be playing alongside those which can help garner further success. All in all, this horrible transitional season has left everyone wounded, yet somehow, I feel we may see a resurgence.
This horrible period at Anfield can be marginalised as a unsavoury snapshot in time. When clubs are sold and funds are restricted, it seems to have a deteriorating effect on all things football. In the eventual resolution we know we will find salvation, yet before that happens (probably in the summer), we can at least look at the absolute meltdown that will start to occur in Manchester. Our predicament is momentary, whereas those charges could force the end of City's domination.
In a world where some form of FFP must be adhered to, this is a club which has not the ability or standing in order to fight fair and sustain their levels. In this, Liverpool would surely sense a toppling of what has been allowed to continue, and create uncertainty at both Stamford Bridge and in Newcastle. The overspending and mismanagement of funds appears to have brought this entire episode about, and the Reds must take every opportunity they can to improve their own situation.
If some of the penalties above were to transpire, this would inevitably make the top four chase a top five scramble. Where 19 league titles have been won by Liverpool, that could well jump to 21, if the harshest of punishments were to come about. In a period where we could not compete financially, we could emerge (under new owners) as the elite club that can spend freely, given an actual ability to make money. All these things can galvanise and team that is low on confidence, and I suspect there was an alert and upbeat canteen in Kirkby on Monday lunchtime. We need to take anything we can get, and motivation should be sought from these types of debacles, especially when so much silverware has been taken from us.
My red men will probably fall short in their quest for top four this season, but today most certainly looks brighter than after the Wolves game. Our illustrious and world class German manager deserves a season to regroup, and the chance to rebuild without such blatant cheating by his adversaries. I want to see this comeback gather pace with a win against our noisy neighbours next Monday. Moments can alter trajectories and a visit by Everton could be the ideal match up after this amazing day of news.
What we all want to see is footballing rules to be followed by all, and Liverpool to put the blue half of Merseyside to the sword. Imagine the scenes of this were to transpire, followed by an outrageous series of fist pumps by our beautiful manager, Jürgen Klopp. It may just be time to believe again, and it could be that the financial doping of Manchester City has allowed that to happen…