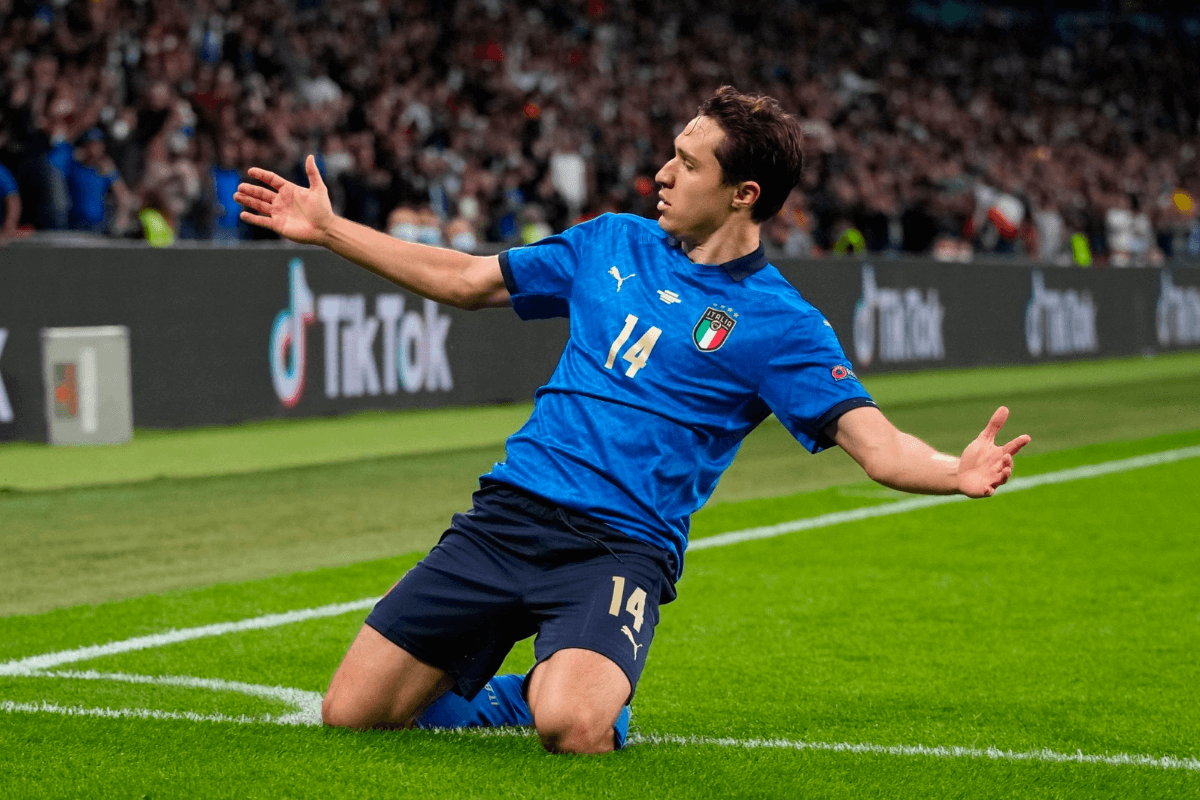 Could Federico Chiesa Be the Salah Replacement?
Though I'm utterly reluctant to see our Egyptian King depart, it would be ignorant not to start looking at those rare bodies that could potentially replace our record breaking scorer. With Liverpool destined to miss out on Champions League football next season, it may well be that a celebrated wide forward will push for a move regardless. With so many variables to contend with over the coming six months, to take a look a shiny new things can at least distract from the shenanigans we a witnessing from our current crop of players.
Below are some details on my first potential replacement.
Federico Chiesa

Age – 25-years old (DOB 25/10/1997)
Current club – Juventus
National team – Italy
Height – 5ft 9inches
Weight – 70kg
Senior club appearances – 263 games
Senior club goals & assists – 64 / 45
Total minutes played – 19,049
International caps & goals – 40 games / 4 goal
This is not a direct replacement (in terms of goals production), but a likely transition into how we approach an inevitable tweak in system if Mo were to be sold. In a celebrated period where the vast majority of our goals came by way of Sadio Mané & Mo, it appears that a more centralised striking approach is being sought this season. In Darwin Núñez we clearly felt there is a long term option to be built around, one which may not suit the equally direct nature of Salah. In Chiesa there is boundless energy and doggedness that could mesh beautifully alongside Darwin and Luis Díaz. To add the son of Enrico to this forward line would be tantalising, whilst adding a more physical and rampant approach to our attacking patterns of play.
Many wide forwards do not arrive at Jürgen Klopp's door as bonafide goal getters, yet become prolific due to the way in which the German moulds them. What we do know about Chiesa is his International and European pedigree is firmly established. Despite only having four goals for Italy so far, he was still an integral part of the squad which won the European Championships in 2020. His common position often sees him operate from the right hand side, with 127 career appearances being from that flank. With a strength and determination not too dissimilar to that of Luis Diaz, Jota, and Darwin, it really would make for an exciting forward line.
The former Fiorentina man has amassed 31 career goals and 12 assists coming in his 90 appearances as a right forward, with a further 11 goals and 11 assists from the left. His type of flexibility is always something that appeals to Liverpool, as well as the fact that he could be purchased for a reasonable fee. When signing for Juve, it was a deal struck after an initial season long loan. That move across Serie A has been dampened by the Turin clubs financial problems since, with a sporadic level play a continuing issue across the whole team. With a contract that will have just two years remaining in the summer, it could be that Juve will happily take the £50m they committed to paying. After only just returning from an ACL injury (and ten months out), this is the type of scenario that could see our next Sporting Director beat others to the punch. With a few months of monitoring to see how he comes back from such a serious complaint, it would at least give that period we always seem to require, before making any move.
With so many others players moving around Europe for astronomical fees, this is the type of deal that Liverpool once excelled in. Identify a potentially elite talent from a club in below our standing, and offer a deal that suits both the player and club. Juventus currently sit 13th in their league and have some internal issues that will take time to resolve. To move on this popular player may not suit the Italian fan-base, but it would make sense for Liverpool.
If we are looking at further additions to our squad, then Federico Chiesa would be a definite forward to keep an eye on. Though I would prefer him to join Mohamed Salah in our next attacking group, I could definitely see a team prosper if he were the one to replace him.