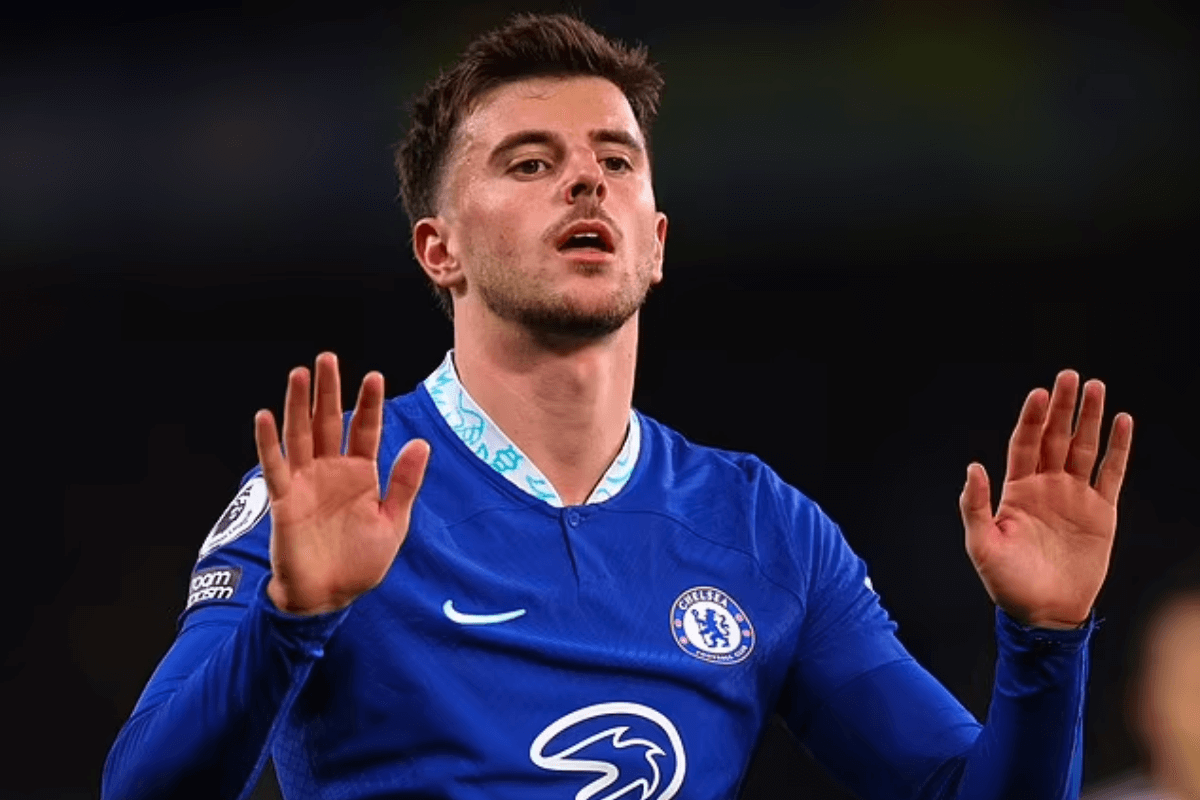 Why Mason Mount Might Not Suit Our Regeneration
With Chelsea spending their way towards FFP peril, it will now be only a matter of time before a huge exodus unfolds. Before the Stamford Bridge club are forced into a series of profitable sales, there will probably be one or two players that will want to depart an ever changing dressing room. As Manchester City process their own FFP implications, it seems that the Premier League has been able to alter the trajectory of overspending, with 113 charges filed against the Etihad club this week. Whereas the world's most profitable club (supposedly) have used various methods to fabricate their income, this is a model that the west London side do not use. Though they have looked to elongate their payments for varying players, they'll still be unable justify this type of spending, with the Premier League bow willing to place sanctions. All in all, it creates an uncertain circus, which may be something that forces good players out of their club, willingly, or otherwise.
As this piece hits the site, Mason Mount will have just turned 25-years of age. With over 300 games played since his debut in 2017, he is the ideal category of player that Liverpool may be looking at. With a contract set to expire in the summer of 2024, it would see his value drop way below the stated £75m, as currently listed on transfermarkt. Reports have come out this last week that the 36-cap England International is having continuing disagreements with new owner, Todd Boehly. It's become apparent that the former Derby County loanee is feeling undervalued, despite being one of their most prominent players since his emergence. Despite some sporadic form for both club and country this season, much of that is surely down to the ever-changing landscape of his club, with managers, systems, players, and ownership consistently changing.
Here are some stats on Chelsea's number 19.

Mason Mount
Age – 25-years old (DOB 10/01/1999)
Current club – Chelsea
National team – England
Height – 5ft 11inches
Weight – 74kg
Appearances – 317 games
Senior club goals & assists – 65 / 62
Total minutes played – 24,014
International caps & goals – 36 games / 5 goal
Whereas that listed data stands as a reliable source of continuing production (with no injury concerns), he still seems like a player that does not entirely suit that which Liverpool requires. Even if the fee were to be in and around the £50m mark, it would still be for a player that wouldn't offer resounding defensive awareness and a physicality dominating presence we surely crave. When asking Chelsea fans what they perceived Mount to be, the answer is always the same. He is a talented and efficient player that usually operates on the side of a front three. With his club playing almost exclusively with a two-man midfield (since his debut), it would be hard to make his case as an accomplished central midfielder. If the Reds were to mould him into that RCM (who has more license to travel box to box), we still don't know how he would adapt. What we are seeing at Chelsea right now is a club that has spent over £100m on a bespoke and cultured central midfield operator, one which would deeply improve the Anfield middle ground. Enzo is the ideal candidate to improve Klopp's cerebral area, but in terms of Mount, we just don't know how he would fair.
There is so much deliberation over what system and formation is best for this current Liverpool season. I'm of the opinion that a switch to 4-4-2 would enable short term solidity, and allow a more compact nature across the pitch. Whereas you could imagine Mount working as a 10 (in behind Darwin), it again points to an unlikely change in system. Alterations away from our common 4-3-3 simply do not tally with Jürgen Klopp and his ideals. At our lowest points this season, we have seen the charismatic German stick religiously to his preferred setup, therefore it's hard to see where a full scale change would be made to incorporate a new number 10. In Fábio Carvalho, we recruited a young and talented individual that is perfectly suited to that role, yet it is something that our manager seems reluctant to move to. I believe a transitional period would be needed in order to work Mason into a red's midfield, which is something we cannot commit to. after what would have been a full transitional season this year. I can fully invest in the Jude Bellingham rhetoric, as that is a young attacking midfielder that has been able to operate in a double pivot at times. Though Mount is listed as having played as an attacking midfielder on 127 occasions, it will have been within a different structure, a different argyle of play, with much of his work meshed amongst the forward line.
For me, I want to see players that are designed to be productive, seasoned central midfielders, or ones that are young, explosive, and operate in desired roles, week on week. Moisés Caicedo would be the absolute first choice on my list, and below are the four players I would bring in to strengthen our central areas. Obviously, this is based upon substantial investment by new or current owners.
Moisés Caicedo
Jude Bellingham
Kouadio Koné
Mateo Kovačić
That group above would be my perfect summer shopping list, with a perfect blend of strength, desire, youth, and experience. All are primary central midfielders, with an ability (and track record) to play in either a two or three man midfield. If we were to fulfil those desires and add Mason Mount afterwards, then fine. The most important scenario must see us sign system players that can replace and upgrade those that have either left (Gini), or those that are simply not up to the task any longer.
This summer needs to be about remodelling in order to get back to our brilliant best. As of now, I'm committed to the top shelf and those which can impact our predicament immediately. If we fall short in our quest for Champions League qualification, or the ownership debacle rumbles on, then I wouldn't be wholly against us pursuing Mason Mount.
I am just not there yet, and simply want others first…