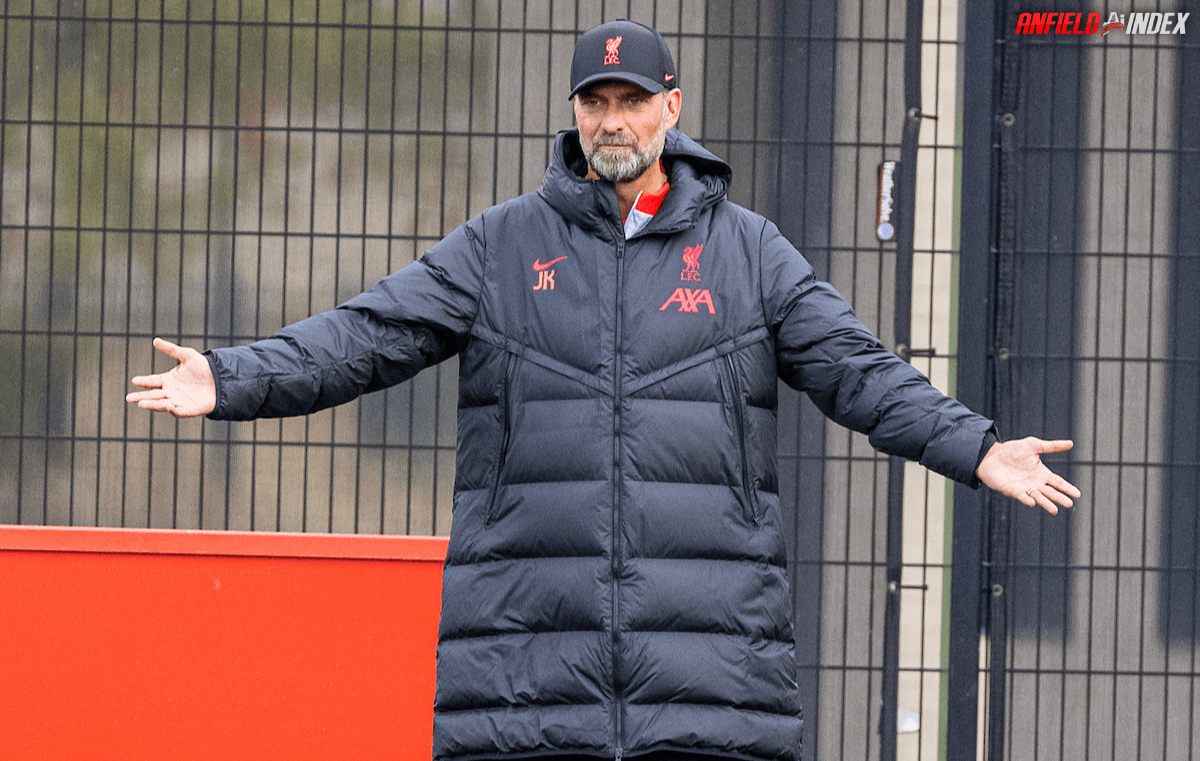 Should Liverpool Incorporate a 4-4-2 System in The Derby?
We seem to have become the club with no answers, after spending so long as the opposition that no one had an answer for. Our combative nature was replaced with recycled possession, as teams became unwilling to engage a team that terrified them. At some point along our wave of destruction, everyone got wind to our short comings, leading to continual exploration of a weakness's. Our robust nature no longer lives in the legs of our senior players, and though we have talented and young individuals, they simply do not know how to win these weekly battles.
The personnel will not be changing until the summer, with the turn of February confirming that fact. With the roster and injuries pretty much as they were before the transfer window closed, change needs to come in another form. With a combination of mental and physical issues rife within the squad, certain players are unable to operate without the guidance of Virgil, or the powerful attributes of Ibou. In this downward spiral, there has to be a short term path that can make us harder to beat, or we risk having to settle for a bottom half finish. In recent weeks we have tried the ugly approach, with players sticking to their designated positions more and more. With this unfamiliar approach and lack of freedom, teams found over avenues by which to exploit our deficiencies, so it now goes back to the worn and overused drawing board.

When overseeing his glorious Borussia Dortmund side, Jürgen Klopp was immersed within a 4-2-3-1 system, that was basically a more flexible 4-4-2. His use of the double pivot allowed the forward assets and central attacking midfielder to impact the game, as a controlling duo patrolled in front of a solid back line. In coming to Anfield, he had to work with what he was given. There was an immediate switch, which was due to the lopsided nature of that Liverpool squad. 4-3-3 was deemed a necessity, and players were recruited that allowed a bespoke trait to each individual role. The central area has been allowed to disintegrate, thereby allowing the entire structure to become tired and unsure. With a tweak to the overall landscape, it would take pressure of certain individuals, and push others into areas where they can begin to thrive once more.
Football moves through stages of evolution that often sees past strategies reborn. Where once the 4-4-2 was seen as a dogmatic and old fashioned approach to our game, sometimes evolution needs a little bit of that experienced logic before it can continue forward. With two banks of four, we could allow all these gaping holes to be restricted. With a well-coached and coordinated off ball structure, it would make us less easy on the eye, but also less susceptible to attacks. In Trent, we are seeing a gifted footballer that is forever caught in two minds. Where 70% of possession was once assured, he has not only lost the off ball coverage, he has lost the opportunity to impact our final third. A 4–4-2 would allow our 66 to move into a right wing position, with either James Milner or Calvin Ramsay in behind. With a more rigid right hand side, we could see Trent more impactful on the ball, without the knowledge that he will eventually get overrun in defence.
Up front, I'm desperate to see Mohamed Salah & Darwin Núñez operate as a two man strike force. I could imagine Mo being able to travel between the lines, become a playmaking forward, and no longer be restricted to a flank. To have Darwin making incisive runs and being. A constant menace, I feel the tandem would fit much like beauty and the beast. Even upon the return of Luis Díaz, he would slot effortlessly into the left-wing role, with Jota able to play either wing or as a central striker. Harvey Elliott could become an ideal rotation piece on the right wing, whilst still enabling a more rigid middle ground.
Though my problem-solving works well in my mind, it's clear that there is huge issues that may need much more than a change of on-field strategy. What I do know, however, is that until key players are back and available, we have to make the alterations that can create some sort of reaction, which need to be now. Nothing else is working, so perhaps the obvious can prove to be a temporary fix.
Or we risk Monday night's Merseyside Derby becoming another horror show.