In typical Liverpool style, we should have been aware that any mention of contract-related activity means it's pretty much done. When Jonathan Northcroft's exceptional article in The Sunday Times revealed that the club were on the verge of appointing Ian Graham's replacement, it was greeted as a positive by the majority of Reds. Liverpool would be looking to get key personnel back into key positions for their recruitment process. The news of the internal promotion should be greeted as a good start, but nothing more at this stage.
Paul Joyce typically broke the news that Will Spearman, whose been the club's lead data scientist since 2018 will replace Graham as the club's new director of research. A similar style to the internal promotion that Julian Ward was rewarded with, Spearman instantly commands respect with his CV which includes a doctorate in physics from Harvard and having previously worked for CERN. For all the talk of needing 'more or better nerds', Liverpool have ensured that they retain a key figure who many were concerned would also depart. A rocket scientist … literally.


With Ward set to leave this summer and any non-compete clause in his contract showing zero implications around a rumoured move to Ajax, the club has appeared to be in a constant state of turmoil behind the scenes for some time. A move away from the formula that has served them so well, looks to have set the club back somewhat. Be it Mike Gordon's return to the US whilst seeking further Investment, Ward and Graham set to depart or the rumoured increased influence of Jurgen Klopp and his assistant Pep Lijnders on recruitment matters, a lack of cohesion exists from top to bottom.

The majority of Reds will be hoping this is the first part of the realignment. Surely Spearman will only have accepted the promotion on the basis his skills and work will be valued and listened to by the key decision makers? That would be logical but crucially it's only the starting point. Another key position in the process remains unfilled with Ward's departure, although having rumoured to have been present at the Southampton game there's talk that Monaco Director of Football Paul Mitchell is the front runner for the position.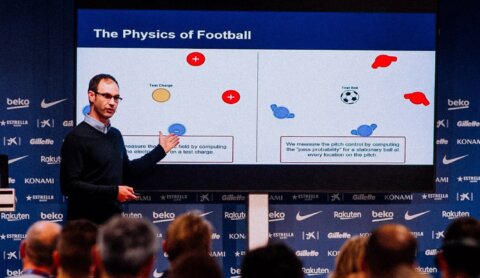 A new DoF would be a second key cog, but the real pressing concern for many Reds still remains. Liverpool's success is built on the holistic approach of all areas of the recruitment process, including Barry Hunter and Dave Fallows working in unison with the manager. Whilst uncertainties remain over the future of their working relationship with the club and the new DoF or their role in the process, a lot has still to be answered before this summers transfer window opens. It's one Liverpool have to move quickly and aggressively in too.
The other suggestion, as per articles such as Melissa Reddy's and other journalists or media figures is that Jurgen Klopp enjoys an autonomy in such matters, only influenced by his Dutch assistant. Whatever the merits of such a theory which have been greatly debated, the manager should enjoy the ultimate say as has always been claimed by all parties in previous interviews. However, that doesn't mean the valued and worthy opinions of key personnel should be ignored or marginalised.
Any potential ownership or investment changes could naturally see further developments and hopefully in the next few months, the picture will start to look a little clearer. Spearman's appointment should be seen as a positive by bringing some stability to an ever changing backroom team. Hopefully the suggestion that 'he knows something we don't' rings true. The appointment looks like good news but there's a number of questions or concerns to be answered. A really positive start, but nothing more.