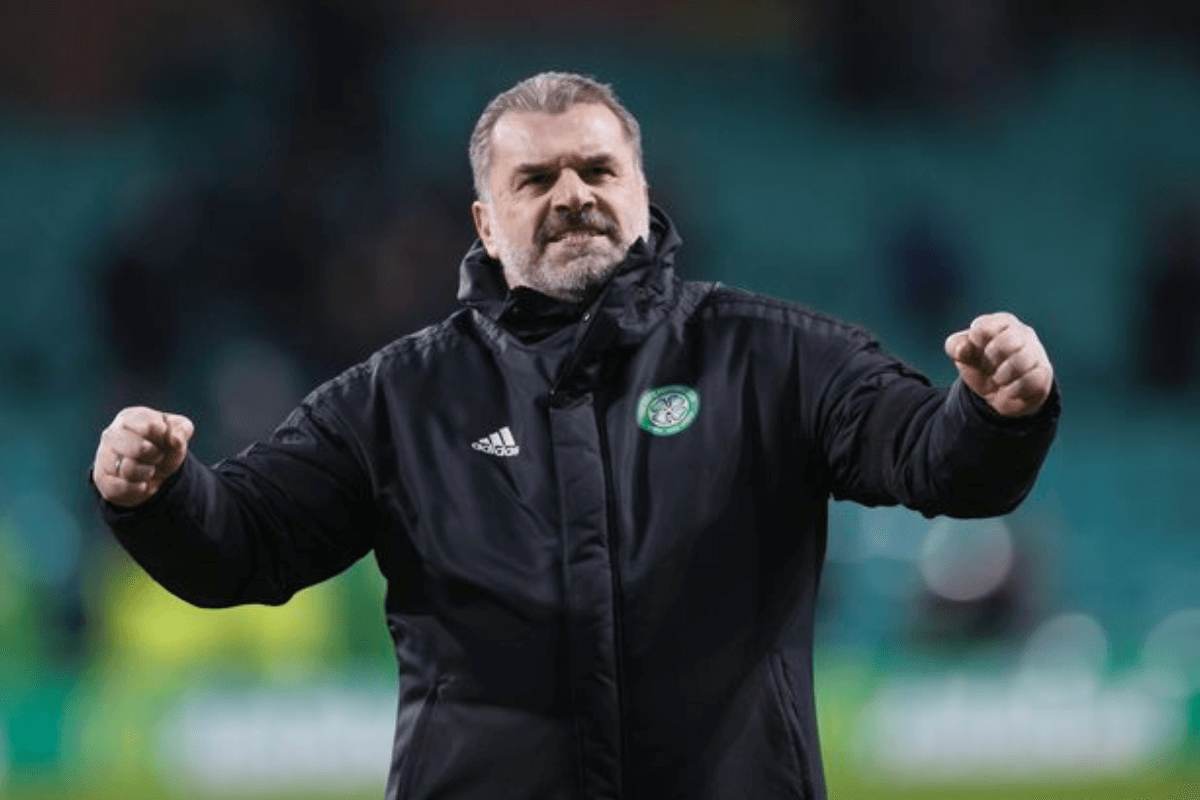 Could Ange Postecoglou Be the Next Liverpool Manager?
I wrote previously how it could be a choice as to who leaves the club first, Jurgen Klopp or FSG. I even wrote an article stating how Roberto De Zerbi could become a viable candidate, especially if the Reds' current season continued on a downward spiral. If his good start at Brighton maintains a positive trajectory, I believe he would be one of the front runners for the Anfield hot seat, though not the only one. This past week, former Sky Sports pundit and ex Celtic striker, Charlie Nicholas, has thrown another name into that managerial ring. Though it is very much outside the box (and perhaps driven by club allegiance), it's still something to be considered.
Before guiding Manchester United to a modern-day equivalent, of what Liverpool achieved domestically through the 1970's and 80's, Sir Alex Ferguson enjoyed unbelievable success at Aberdeen. Much of his managerial journey will forever be immersed with that which he achieved at Old Trafford, though it was his three Scottish Premier titles, four Scottish Cup titles, a Scottish League Cup, a European Cup Winners Cup, and a European Super Cup which saw him chosen as the man to guide Manchester United to the top of English Football. It was a bold decision to appoint Fergie from the Scottish league, however one which paid off in spades.

In terms of targeting certain managers (to take on huge positions within football), it can often be too easy to limit one's field of vision. The likes of Brendan Rodgers and Roy Hodgson were both given the Liverpool job, based upon their limited exploits within the Premier League. Often times we hear about the importance of Premier League experience, with so many pundits and decision makers reluctant to look outside of their respective comfort zone. The recent appointment of Roberto De Zerbi (at Brighton) very much points to a smart club marking smart decisions on who is best to guide their playing staff, which is something the Reds need to adopt when the inevitable moment arises. There will be a day that will see Jürgen Klopp leave his current post, it is now just slightly unclear as to when that day will come. 
The Scottish Premier League may not be at the level of its wealthier southern neighbours, but it will forever be a place for talented individuals to emerge, both off and off the field. Some form of ignorant reluctance saw dozens of clubs pass up on the excellence of Virgil van Dijk (when at Celtic), with his superb form often attributed to the opposition he faced. It took another smart club to identify his true ceiling of potential, and solidified Southampton as another one of football's smarter run clubs.
After a journeyman's path through varying posts in the Southern Hemisphere, Ange Postecoglou eventually landed in the Celtic not seat, in June of 2021. After seeing Rangers rise back to the top of Scottish football, there was clearly a decision to appoint a head coach that could engineer drastic and immediate change at Celtic Park. His first season saw him regain the league title from Rangers, in a brilliantly fought campaign. The season before his arrival had seen their closest rivals record 102 points, to completely blow their opposition out of the water. Though it can never be marvelled upon to see either team win their domestic league, it is more the manner and precision which saw them prevail once more.
Without delving too much into his back catalogue and overall account as a manager, the Greek / Australian has come to the fore (for the most part) since his move to Britain. This season has seen him record a 77%-win percentage across all competitions, with a very attacking and dynamic brand of football. His title winning campaign saw a 70%-win percentage across no less than 60 games, pointing to a desire overcome opposition teams at all costs. His preference for the 4-3-3 system is not entirely different to some of the hallmarks of Jurgen Klopp, with an engulfing energy and intensity within his own players. With a dogged and relentless want to win the ball, his team will always look to exploit as many attacking opportunities as possible. The performances have made it a joy to watch how Celtic take on games, whilst under his stewardship, which is why the comments from Charlie Nicholas came about. Though his heritage will continue to be questioned, no one could ever doubt his brand of attacking football, with a ferocious style that leaves all Celtic fans breathless.
I've stated previously that I do not want to see a scenario where Liverpool needs to make a change, but I do think that Klopp will only take so much underperformance (from his players) before he merely walks away. My hope is that salvation and consistency can be found in the coming weeks, which would lead to the German overseeing a much-needed summer rebuild. We do have to consider alternatives however, as this season is the absolute proof of not knowing what will come next. If we do find ourselves looking for a new manager, it will have to be undertaken with meticulous care and attention. There can only be few individuals that will align with what the fan base and playing squad require, which is why I earlier earmarked Roberto De Zerbi as a candidate. Though Postecoglou is perhaps older than ideal, he would still have to be considered, especially given his exciting exploits right now.
Hopefully this piece is something that can be viewed down the road as merely a what if, but if it were to come about, I would not be against us looking closely at the former Australian manager, Ange Postecoglou.