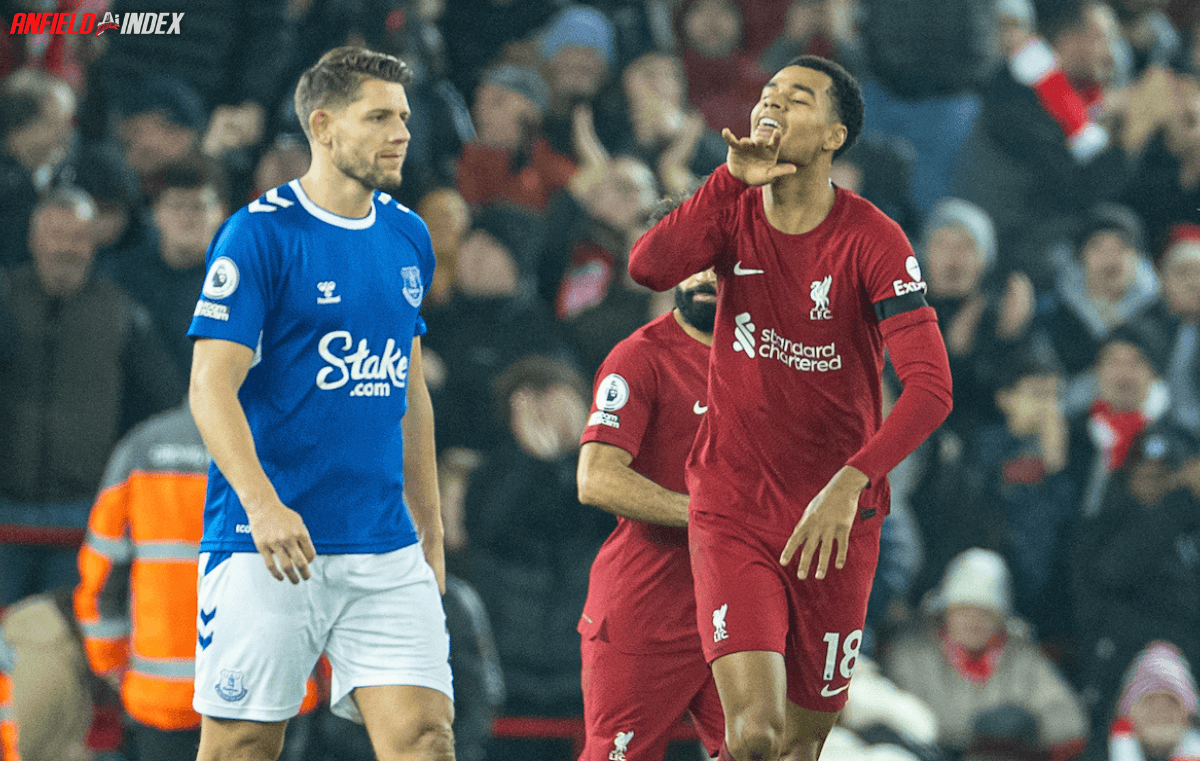 Lessons Learned In Win Over Everton
Ahhh … I love the smell of a derby victory in the morning! Probably like most Reds who've been sampling every bit of content they can, Liverpool aren't fully back but you can relive the key movements from the match again without your eyes closed. The scoreline didn't flatter them and whilst there will be tougher games than this, none if any maybe as savoured. Bragging rights are secure, chanting commenced, we laughed with Robbo and all whilst Jurgen Klopp's fist-pumps signalled a mix of adrenaline, happiness and pure relief. Here's a few lessons learned from a happier Monday night.
ARISE SIR BAJECTIC
Not many will want to hear this but Liverpool have brought in a quality midfielder ahead of next summer. If any new January signing had played with the confidence and poise the 18 year old did, we'd be referencing Liverpool's great recruitment process and how that's one less things to sort for the next window. The 18 year-old has looked to have real promise since being thrust into the line-up against Wolves, but last night was different. Bajcetic dominated against Everton's three yard dogs of Onana, Docuoure and Gueye in the middle in a huge game for all concerned.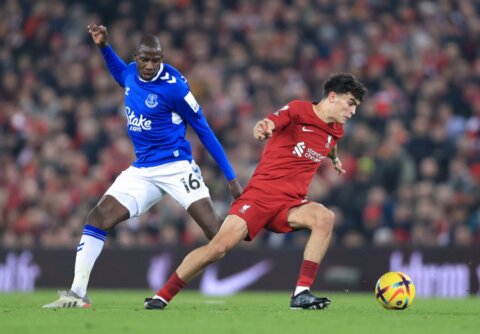 If anyone needed any proof of the former Celta Vigo youngster's meteoric rise, then the fact Mo Salah confirmed he'd been our best player since recently being introduced to the side. As Bajectic admitted a year ago he was playing 18's football. Against Everton, he won a man of the match award and covered more distance than anyone on the pitch (11.14km). Make no mistake, he looks the greatest talent since Trent Alexander-Arnold to come out the academy. He will need protecting, but Liverpool have a potential superstar on their hands.
GAKPO: MONKEY OFF THE BACK
As he's admitted recently, it's been a tough time for Cody Gakpo since his arrival in January. Without a goal or assist to his name before the game, the Eindhoven native has shown glimpses of his quality but similarly to the team in recent times, struggled to produce anything of note. As the platitude goes, it's amazing what a goal can do for confidence and that's exactly what we saw from the Dutchman. The 24 year-old suddenly had a swagger to his play, as he looked quicker and repeatedly spun Everton players, drove away and linked up well with team-mates.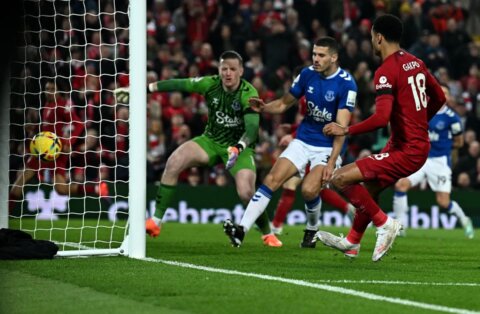 There's been a questioning of why Jurgen Klopp has persisted with Gakpo down the middle but it looked every inch the 'told you so' decision after the 48th minute. The £44 million signing possess a real unique mix of qualities against the other forwards, due to his acceleration, link play and ability to hold onto possession in dangerous areas. He'll be delighted to get the monkey off his back and now Jurgen Klopp and everyone else will be looking for him to kick on. Welcome to Anfield Cody.
THE POWER OF ANFIELD
There's not been too much to cheer about for any match goers in recent times, but last night couldn't have felt more different. Ever since Spion Kop 1906's call for a flag day, the kop was awash with scarves, passion and became more than the extra man. For all the boos that greeted Everton's team news being read out by Peter McDowall, a wall of sound greeted Jordan Henderson and his team's entrance onto the field of play and didn't dip for 90 minutes. It's a same again please against Real Madrid, but being stood on the Kop – it was great to feel the power of Anfield again.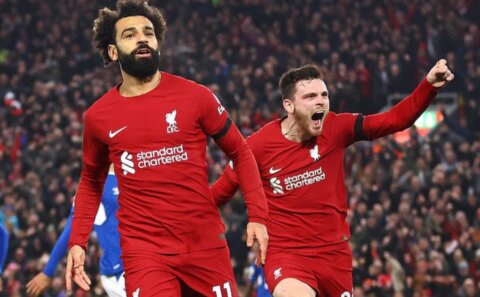 ANYONE BUT MO SALAH
Whatever the talk about his recent struggles, how Everton must think of the above line whenever they come up against the Egyptian king. Helped by Jordan Pickford remembering he'd suddenly left the gas on as Darwin Nunez few down the left and delivered a delicious cross, Salah needed no invitation to give Anfield lift-off. Similar to Gakpo, the goal clearly raised his confidence and he terrorised Everton time and time again down the right and importantly through the middle on occasions. Salah isn't back, he never went away. Liverpool and Jurgen Klopp just needed the reminder to get him closer to the goal.