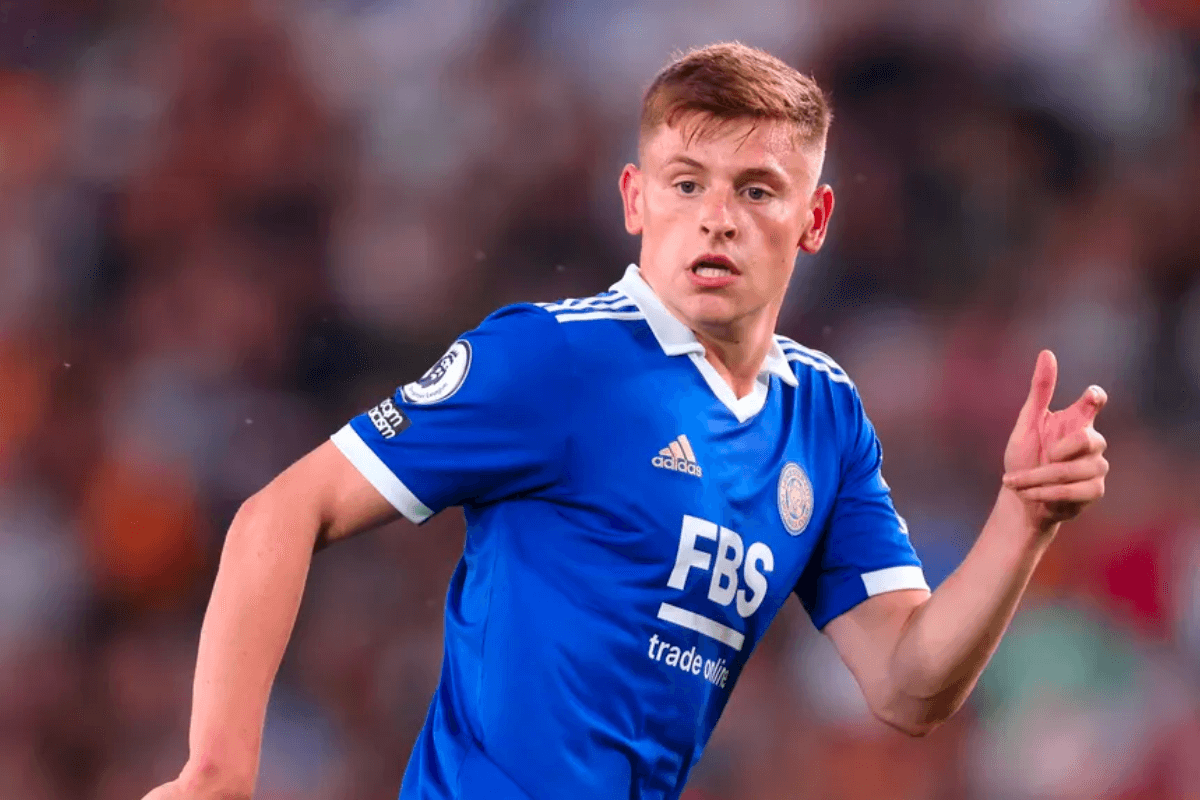 Why Harvey Barnes Should Be a Summer Option
At the seasons start, you could have been confident that the likes of Pep Guardiola, Jürgen Klopp, and Antonio Conte would have been fighting it out for top honours at the end of this campaign, yet the latter two have suffered either mild or scary lapses in their usual levels, whilst the Etihad is under heavy investigation. This coming summer will offer multiple questions for each respective head coach, and their current positions. For varying reasons, all three elite level managers will have some huge decisions to make, which could see major changes in their playing personnel.
With Liverpool, there is an undeniable need for new bodies, fresh ideas, and a clear out of dead or dying wood. With the midfield being the area of most urgency, I'm going to focus in on a player I have spoken about a few times, who is someone I would be eager to see arrive at Anfield. With Jude Bellingham, Declan Rice, and Mason Mount being the most obvious of the England contingent (that we are commonly linked with), it's 25-year told Harvey Barnes that I could see as the perfect addition, who would be an affordable replacement for the likes of Ox & James Milner. We all know the Reds have much to do this summer, with the need for at least three starting calibre middle men, as well as an attacking option. So, to start looking at broader options is probably sensible, with that stood out at the weekend being a very viable candidate for consideration.
In terms of Curtis Jones & Fábio Carvalho, these are two young Liverpool players that continue to live on the fringes of first team football, who have question marks over their long term roles, and are in dire need of a season long loan. One of my many ideal scenarios would see Moisés Caicedo, Jude Bellingham, and Matheus Nunes join this summer, with either Mason Mount or Harvey Barnes brought in to offer an option across both the midfield and attacking lines. Ultimately, the Leicester man could offer the strength and athleticism that we once heralded Alex Oxlade Chamberlain for, which is one of the facets we have being crying out for this season.

Here are some stats on Leicester's number 7.
Harvey Barnes
Age – 25-years old (DOB 09/12/1997)
Current club – Leicester
Current Estimated Value – £25m
Contract Length – June 20 – 2025
National team – England
Height – 5ft 9inches
Weight – 66kg
Appearances – 287 games
Goals & Assist – 73 / 53
Total minutes played – 20,256
International caps & goals – 1 games / 0 goal
This is the very player who would allow coverage across a number of positions, whilst having the intensity and profile to play as a box to box eight in Jürgen Klopp's 4-3-3. Though close to 200 games have been spent as a left winger, I do believe he has been moved around the board enough to suggest some adaptations to his game. In Gini, Ox, and Harvey Elliott, we have seen either delicate or drastic alterations to their positions at Liverpool, which is something that I believe the WBA loanee would excel in. With two years remaining on his current deal this summer, they may look to cash in, with others walking away for free.
With a keen eye to impact in the final third, Harvey could be that refreshing homegrown talent that would add thrust in key areas. Last season we became far too predictable in our patterns of play, whereas this year we have been walked all over. Energy is a huge must this summer, and the four players I have listed would all offer the ingredients with are currently lacking. If the Mason Mount deal became problematic or overly expensive, I would not hesitate to pivot to this Burnley-born England international.
The names of targets will change and the grumbles will continue. What we do know is that major alterations must be undertaken in 2023, if we are to become a competitive force once more. Harvey Barnes is a name that has been mentioned before, I just hope he becomes a player that is mentioned again.