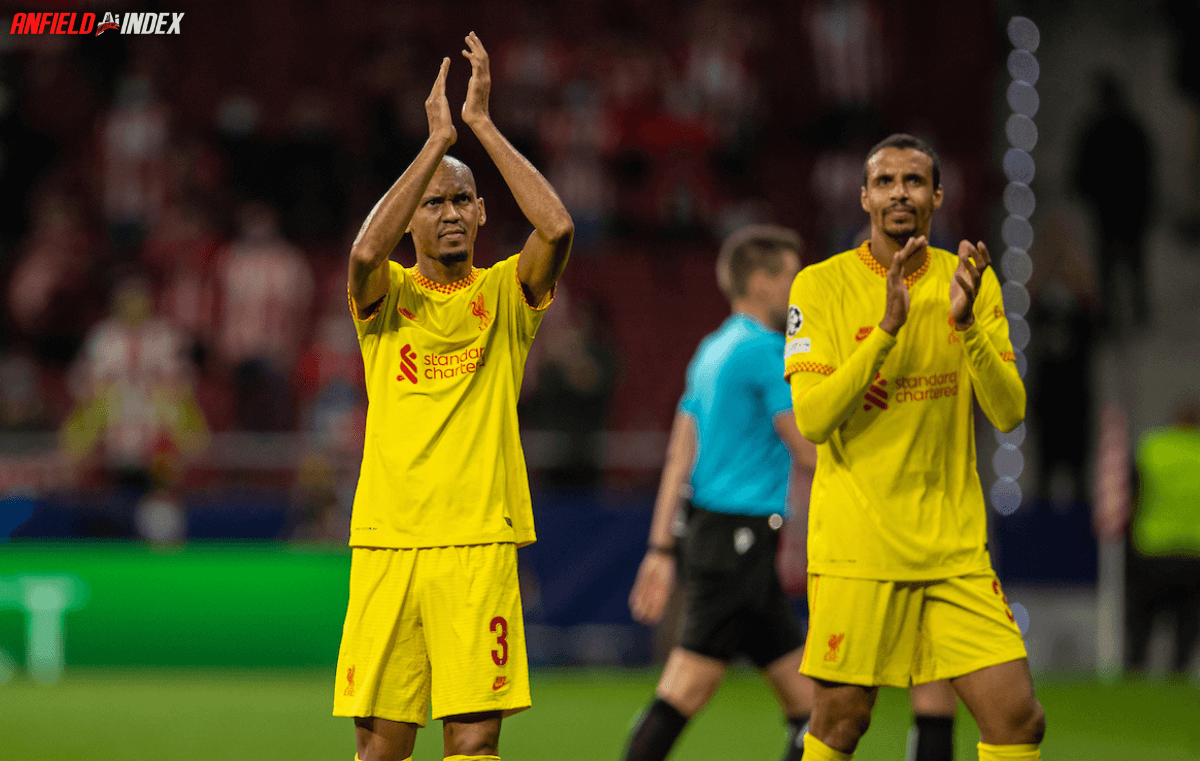 Newcastle and Real Madrid the real gauge of 'revitalised' Liverpool
Liverpool's 2-0 victory over Everton was a delight.
It earned the Reds local bragging rights, it represented a much-needed return to winning ways, and most importantly, it resembled something close to the team of old.
All of a sudden, there was more purpose in the pressing, more focus at the back and more cohesion in the front-three. and they all came together to seal a richly-deserved win.

Much of the narrative in the days after the game has been that Liverpool are 'back', having resembled a hapless football team for much of this season.
While there were clear positives to take from the Everton victory, however, it is the next two matches that will truly gauge where Liverpool are at.
In truth, Everton were shambolic from start to finish, barely even trying to test the Liverpool goal, aside from James Tarkowski's header in the lead-up to Mo Salah's memorable opener.
They didn't attempt to bully and outrun the Reds' ailing and much-criticised midfield, and for much of the night, it felt very little like a derby, such was their lack of fight.
In Newcastle and Real Madrid, Jurgen Klopp's men face two entirely different propositions – games that will really show much they have turned the corner.
First up is Saturday's daunting-looking trip to St James' Park, as a fourth-place Magpies side await knowing victory could deal a hammer blow to Liverpool's top-four hopes.
Granted, the absence of Bruno Guimaraes is huge – Newcastle haven't won without him in the team in five Premier League outings this season – but this is still a formidable team that the Reds are facing.
Their only league defeat all season was the dramatic 2-1 loss at Anfield and Eddie Howe has built a defensively-strong outfit with genuine match-winners in the final third.
Under the light of St James' and in front of a raucous home crowd, Newcastle will be full of intensity and physicality, both of which Liverpool have struggled against all season long.
Fabinho and Jordan Henderson were clearly improved against Everton, but how will their lack of pace cope with the marauding Joelinton, for example?
Should Joel Matip and Joe Gomez start at centre-back together again, how will they fare up against Alexander Isak? He is far, far superior to the completely ineffective Ellis Simms.
Trent Alexander-Arnold was barely tested defensively by the Blues, but will he remain switched on with the unpredictable and dangerous Allan Saint-Maximin running at him?
It is a massive test for Liverpool, even though Newcastle have only actually won one out of their last six league games, and victory for Klopp's side would be one of the most important of the season.
After the clash with the Magpies comes the Champions League trip to Madrid, as the Reds face the team who have been their biggest nemesis in the past five years.
The La Liga giants are almost freakish in their ability to win in the competition and if Liverpool aren't switched on from minute one, the tie could get away from them.
This might not be Madrid at the absolute peak of their powers, having drifted eight points behind Barcelona in the title race, but there is still world-class talent everywhere you look.
The evergreen brilliance of Toni Kroos and Luka Madrid is complemented by the future greatness of Aurelien Tchouameni and Fede Valverde, while Vinicius Jr and Karim Benzema need no introduction.
Madrid can be got at defensively, but there are clear concerns that they won't be able to create enough chance up against a team who could dominate the ball and cover more ground.
This may all sound a little too negative for your liking, especially when Liverpool have just secured such a pleasing victory, but it is a case of not getting carried away by one result.
We did the same when City were beaten 1-0 at Anfield back in October, only to succumb to defeat to Nottingham Forest and Leeds soon after.
There is certainly plenty to feel more positive about going into these two matches, but only this time next week will we know if the Everton match was just another anomaly in a season full of dreadful performances.
Here's hoping this (arguably needless) negativity looks foolish in the coming days!