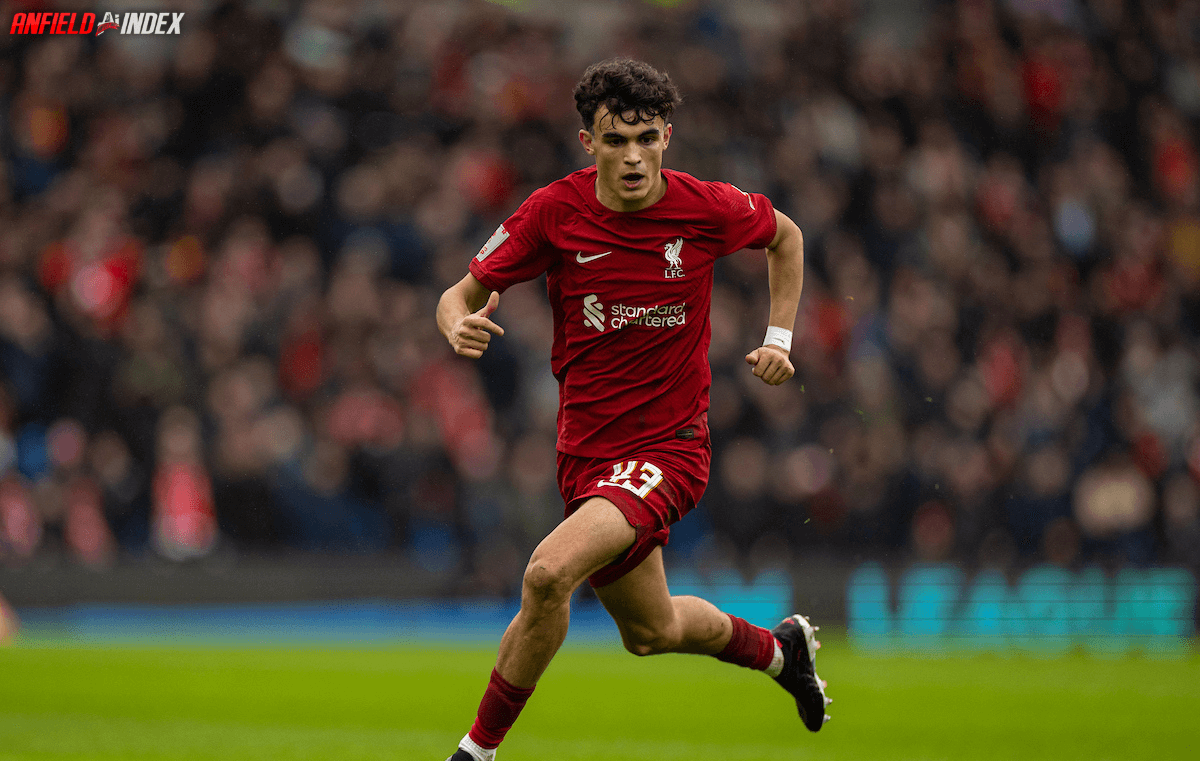 Stefan Bajčetić & The Eventual Gini Replacement 
Since Georginio Wijnaldum departed Anfield in 2021, I have tended to write at least three articles a year, that allude to the red's failure to replace the Swiss Army knife of midfielders. I've often spoken about the necessity of system players within our team, that can facilitate the special talents of others to rise to the top of their potential levels. Within a bespoke system of play, we have always needed such players to be on point, for our attacking patterns of play to fully flourish. When we were at our absolute best, it was with key individuals controlling the middle ground, which is something that has been sorely lacking of late.
At the outset of this campaign, it was clear that there was a major regeneration required within our midfield. In Aurélien Tchouaméni, we had clearly identified a forceful and energetic young midfielder, that could help rebuild a stagnating area of our team. When we did not find an alternative to this gifted French international, it was a failure that perhaps led to Julian Ward handing in his resignation as Sporting Director. Throughout this turbulent season, we have seen just about every type of midfield unleashed within a disappointing campaign. There are always a few young starlets that come to the fore, but they usually emerge when things are going well. I've always thought it to be a rarity to see us unearth footballing gems when we are on our knees, yet in the past few weeks, we might have just found an heir apparent to our former Dutch midfielder.
When we were knocked out of the League Cup by Manchester City (earlier in the year), I saw a Spanish teenager overwhelmed in the holding midfield position. I believe that position to be the most important role in any elite team. Therefore, it should be of no coincidence that our last rise to prominence, coincided with the world class form of Fabinho. What I saw in this past week (against Everton), was a young man drafted into a role that suits his skill-set perfectly. In recalling our Brazilian number 3 to that holding position, it allowed Stefan Bajčetić to immerse himself into the LCM role, one which is so important to our on and off ball work. Since our celebrated former number 5 left the club, it has often been either Thiago or Naby Keïta which has adopted that left-sided role, allowing a constant transition and recycling of possession. Though I adore Thiago and Naby, they can sometimes be overpowered off the ball, especially when we are being overrun in other areas of the pitch.

This season we have seen most teams come for us, with an absolute ferocity that has not been apparent since the start of Jürgen Klopp's tenure. On Monday evening at Anfield, we played with an intensity and purpose, that we didn't really expect. Within that game stood an 18-year old that was able to deal with everything that came his way, and allow the reds to match the physicality in front of them. Though we most certainly need more bodies through the door this summer, this is a player that should continue to operate as an 8, and help wrestle back control of our forthcoming games. Ideally, I would love to see a scenario where he plays the RCM role, with Thiago LCM. I believe this blend of abilities would allow Fabinho the coverage and purpose around him in order to screen as required. With Alcantara now injured for a spell, this may be something we have to wait to see. Until that moment, I do hope that an extended role will be rewarded, especially after his most recent showing.
As we enter a pivotal week for the reds season, you can be assured that the returning assets will start to be reintegrated back into the team. Newcastle and Real Madrid represent massive tests for the underperforming reds, but in Stefan Bajčetić, we may have finally found that energetic midfield influence we have been missing, ever since Gini departed two years ago. With a willingness to press, a desire to receive the ball, an intent to influence the game, and an ability to outwork his opponents, this is a kid who could help drag us back up the table. He isn't the answer to our long-term problems, but he may just be the answer right now.