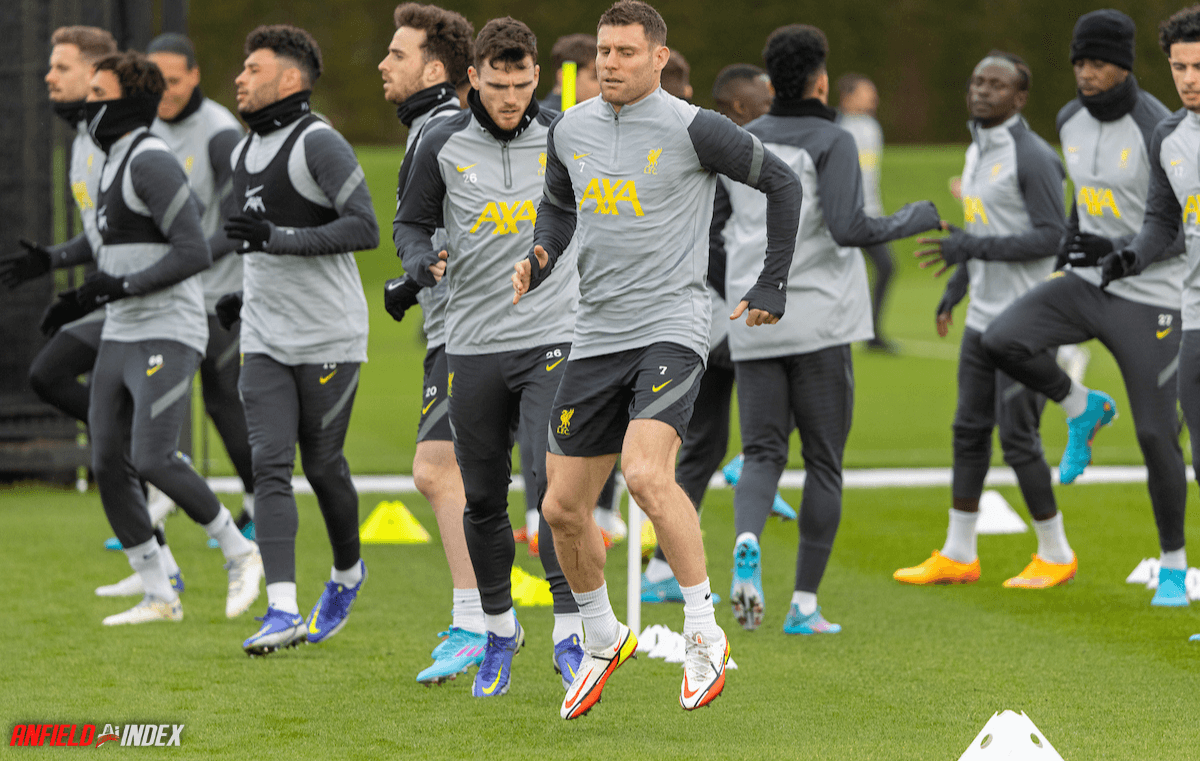 Should James Milner Get Another Contract?
For much of the season (and especially this last week), there have been rumblings that James Milner could be offered yet another one year extension. Having just turned 37-years of age, the Leeds born footballer defies all common sense in his continuing ability to represent an elite level club. However you regard his current or recent output, he is still a player that can produce good moments on a football pitch, yet it is perhaps his all-round contribution that is seeing his manager reluctant to let him go. Though I'm always reluctant to see him starting games, there's no denying his positive impact on the squad.
Having signed on a free transfer from Manchester City in 2015, the 61-cap former England international was heralded as a key signing within a transitional period. With Brendan Rodgers looking to add allies to a ship that was closing in on mutiny, it seemed a smart piece of business to add a man who had recently added two Premier League medals to his previously spacious trophy cabinet. With an FA Cup and League Cup win under his Etihad belt also, the logic in recruiting the then 29-year-old ahead of the likes of Arsenal, made all the sense in the world.
Fast forward to now and Milly has become a very different player. He has been able to maintain his fitness levels, become a leader within a tight knit group, whilst holding the undying trust of his manager. His on-pitch output has regressed year on year, and in a world without emotion and loyalty he probably would have been moved on 3-4 years ago. What he continues to offer, however, is a steady and calming presence in this on-going transitional season, where he is able to cover positions in midfield and fullback. The rebuilding project will continue into the summer (we hope) with a raft of new players targeted, so to see a steady face around the place may aid the process. The midfield regeneration will be key, with probably one defender also added to an unsure back line. Within that recruitment drive it's easy to envisage the former Aston Villa players minutes reducing considerably. This season has seen various spikes in his utilisation, with injuries and bad form engulfing the Anfield ranks. We are pretty much assured that Naby Keita & Alex Oxlade Chamberlain will be leaving at the end of their own contracts, whilst it's plausible to see Curtis Jones moved out on loan. In this group that is prone to reaching its bare bones, the sporadic minutes Milner could provide may just be a necessity.

Below are some figures surrounding our vice-captain, which are limited to his time as a Liverpool player.
2015/16
Appearances – 45 games
Goals & assists – 7 goals / 14 assists
Minutes played – 3,859 minutes
2016/17
Appearances – 40 games
Goals & assists – 7 goals / 4 assists
Minutes played – 3,473 minutes
2017/18
Appearances – 47 games
Goals & assists – 1 goals / 11 assists
Minutes played – 2,787 minutes
2018/19
Appearances – 45 games
Goals & assists – 7 goals / 7 assists
Minutes played – 2,836 minutes
2019/20
Appearances – 37 games
Goals & assists – 4 goals / 4 assist
Minutes played – 1,708 minutes
2020/21
Appearances – 36 games
Goals & assists – 0 goals / 1 assist
Minutes played – 1,720 minutes
2021/22
Appearances – 39 games
Goals & assists – 0 goals / 3 assists
Minutes played – 1,371 minutes
2022/23
Appearances – 25 games
Goals & assists – 0 goals / 2 assist
Minutes played – 851 minutes, so far…
The above numbers point to a good reason why a new one-year deal is likely, as our manager very much likes him and wants him to contribute. In essence, I have no issue with the Champions League winner getting those closing few minutes from the bench, being the League and FA Cup stalwart, as well as the back up to the backups in central midfield and fullback areas. What I don't want, is anything related to first team issues that'll see him higher up on that stated pecking order. If Jürgen Klopp wants one of his lieutenants to hand around, then I have no issue with that, as long as that tallies with significant first team recruitment. The ex-Leeds player also serves a quota requirement and can be immersed into the coaching team, whilst being be a positive figure to the change that is hopefully inevitable.
However the next 6 months unfold, whether or not Milner gets a new deal is far from the real issue at hand. There is absolutely room for an ultra-experienced and trusted element within our squad, especially when there has been so much turmoil of late. Our manager is going through a horrible period within an illustrious career, so as long as our evergreen number 7 is remaining for the odd on pitch moments and more for his off-pitch influence, then that's fine by me.