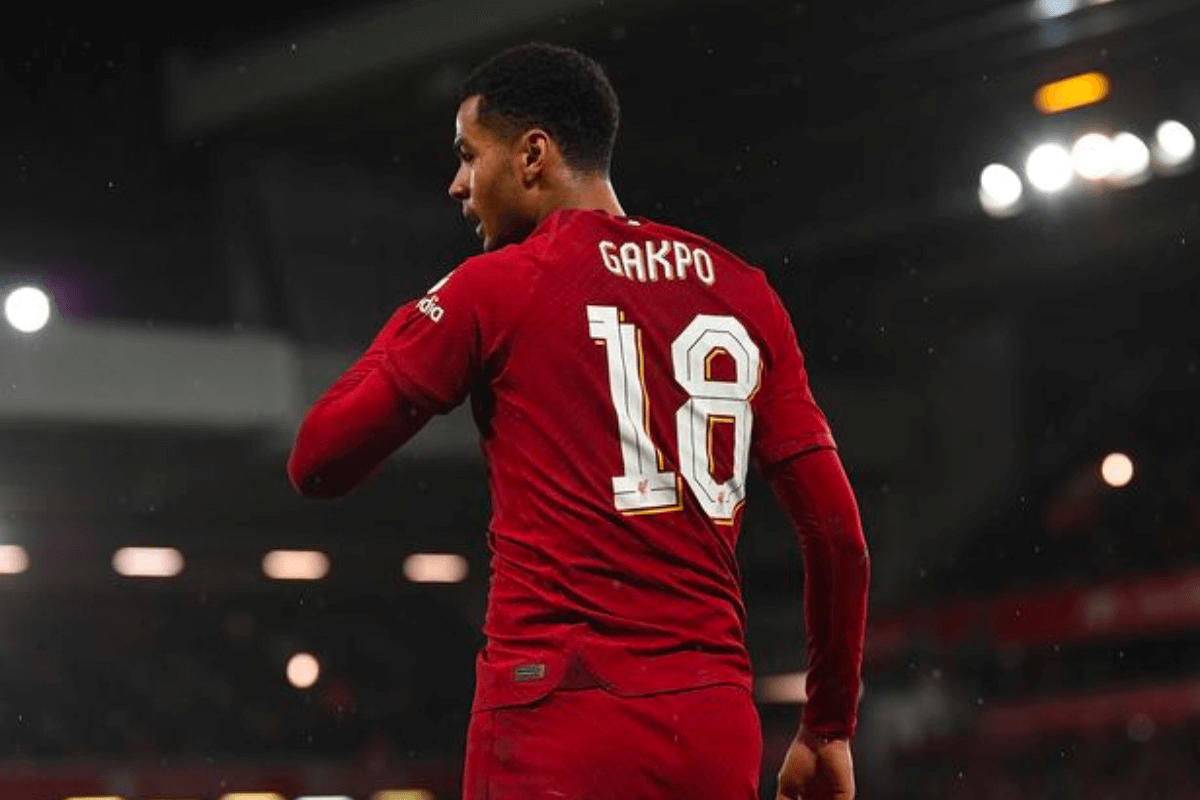 Cody Gakpo & The New False 9…
When Liverpool was at their Premier & Champions League winning peak, there were certain players that were able to drive the team to a brilliantly unbeatable standard. In goal we had the best stopper on the planet, at fullback we had the most ridiculously attacking wide men who would consistently service the attack, in defence, Virgil would dominate everything around him, whilst Fabinho & co would stamp their authority on anything that dare approach them. In attack we had prime Mane & Salah terrorising the wide to central areas, all whilst key individuals worked tirelessly to ensure the Jürgen Klopp's desired system of play could explode. I spoke previously about how system players were so effective and vital to our success, with Gini and Roberto Firmino standing out as those special individuals. It seems that along the way we have overlooked what was needed, yet may have stumbled upon new versions anyway
As the previous season closed out, there appeared to be a shift in mentality within the coaching staff. With the failed quadruple attempt came a want to overload opponents, with sheer force and a more forward-thinking centre forward. Where once the 'system' was built around the pressing and work-rate of our Brazilian number nine, evidently it was assumed our ongoing control of matches would allow us that extra attacking dimension. We've seen this occur at our most recent domestic rivals, Manchester City, where a superb system that suited the design of the team, was adjusted in order to allow for Erling Haaland. We have seen many games where this has taken Pep's team to another attacking level, yet they have still struggled with that adaptation. At Liverpool, I believe this has been part of our on-going issues this year.
Very early on this season, we set our stall to be more centrally effective and forceful. In Darwin Núñez we had signed an ultra-talented and potentially ferocious striker, one who would batter down the deep blocks that had frustrated us so much. What we clearly did not allow for, however, was that teams would come at us, after seeing how Fulham were able to disrupt and out-work our middle area on the opening day of the season. Each match day since has seen teams dispel with their previous deep blocks, instead adopting a more urgent need to engage. Where once the possession heavy team of Liverpool were the able to control nearly everything that came their way, this campaign has seen us run over, time and time again.

In choosing to slide away from the fabled false nine, it pushed the wide forwards wider, and created a chasm in that middle ground, that saw our central midfield exploited. Mohamed Salah became an out and out winger, whilst Darwin looked unsure of where to be. The continual ravaging in that central area spread to our previously relaxed back line, whilst our fullbacks had to learn how to be more defensive again. The whole issue would have been mitigated had we signed the two midfielders we desperately needed, ones that were physically able to outwork their adversary. Once the summer transfer window shut and all we had to show for it was the myth of Arthur Melo, it became clear to the entire football community, that Liverpool was there to be got at.
Roberto Firmino was once labelled the 'system' by our fans, who rightly gave him the sensational recognition he richly deserved. He was always able to bolster the midfield, which made our formation more of a diamond in transition. With hard work unfolding all over the pitch, it would be the movement and pickpocketing of Bobby, which would often create opportunities for the higher volume goal scorers. In the former Hoffenheim man we owe a deep appreciation for the success he has helped deliver, though in choosing to abandon his bespoke traits only added to our frailties.
This past January transfer window saw Julian Ward move swiftly, in order to stop Cody Gakpo signing for Manchester United. It was very similar to how we thwarted Tottenham's attempts to grab Luis Díaz from Porto last year, with both deals brought forward by six months. In our last game against Everton, we were witness to a more familiar outlook in our patterns of play. The midfield became less intrinsic and more forceful in their play, whereas the wide men became outside to in forwards, that would power their way to opportunities. In the middle of that energetic middle ground and rampant attack, sat our new number 18, in a role that showed more avenues to his overall game. The former PSV forward has struggled to explode in his opening appearances, with many of us unsure as to his on future role in the side. What I saw (and what I hope to see once more against Newcastle), was an intelligent central figure that could link and work in and around the individuals around him. Though this was not a typical Bobby showing, it certainly allowed the system to work in a more familiar form. When you took in Stefan Bajčetić controlling every aspect of his LCM role, it gave a sense of calm that had been absent for so long. These two players have shown parts of what we have been lacking, and is something that needs to be built upon.
It may well be that Klopp identified this type of player (Gakpo) early in the season, with so much confusion and a lack of cohesion within our stuttering forward line. To bring Mo, Diaz, and Darwin together sounds tantalising, yet it still seemed like there was a link player missing. We know that Diogo Jota can be very impressive across the entire forward line, yet somehow, he remains unpredictable, like the other three. Cody may be the influential conductor that can eventually bring the best out of those around him, much like his Brazilian teammate was able to do. Whereas this weekend could see some form of starting eleven shake up, I'm now fully invested in our new player and see why we were so invested in recruiting the 23-year-old.
I get the sense that his teammates will soon be feeling that way too.