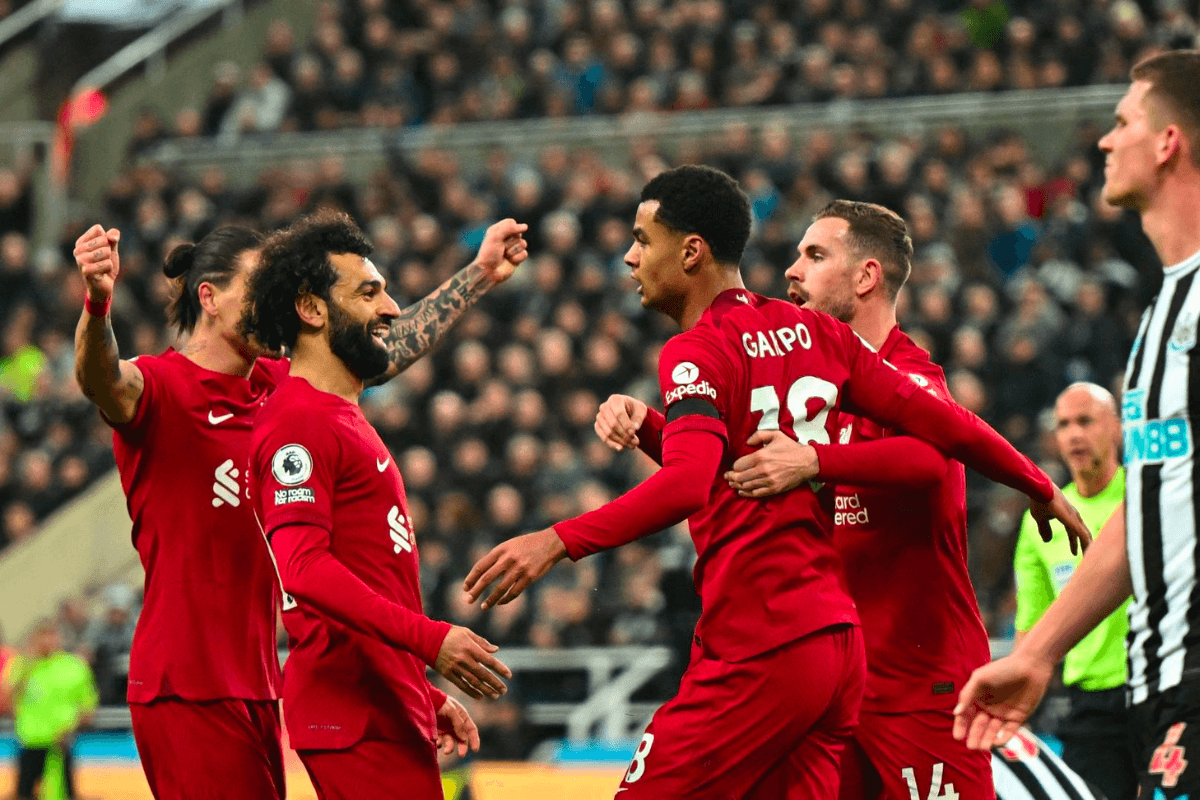 Newcastle 0 - 2 Liverpool: The Post-Mortem
It is amazing what a week in Premier League football can do for a disheartened fanbase. The issues are still apparent, the changes are still required, and a raft of new players are a must in the summer transfer window. What has improved, however, is the tone of the messages within my WhatsApp groups, with a sense of calm spreading from the Reds' dressing room to their vast following of supporters.
I felt confident about another good result this week, as I still believe the reverberating news that has engulfed the Etihad has been able to alter our players' thought process. With so much controversy swirling outside of Anfield right now, it has perhaps allowed our group of players to remember how to play football. This particular game was far from perfect, but perfection matters not when three points have been attained, especially against a top four rival. Newcastle was lacking some key individuals, and while they had moments in this game (to hurt their visitors), there was a new sense of urgency that seemed to galvanise Jürgen Klopp's men to victory.
GK – Alisson Becker

RB – Trent Alexander Arnold
LB – Andy Robertson
RCB – Virgil van Djik
LCB – Joe Gomez
RCM – Jordan Henderson (c)
CDM – Fabinho
LCM – Stefan Bajčetić
LF – Darwin Núñez
CF – Cody Gakpo
RF – Mohamed Salah
Substitutions;
58' Diogo Jota – Darwin Núñez
58' Roberto Firmino – Cody Gakpo
58' James Milner – Jordan Henderson
58' Harvey Elliott – Stefan Bajčetić
With the line ups and substitutions as shown above, the match started with an end-to-end battle, before some early & venomous attacking play decided the encounter.
10' Newcastle 0 – 1 Liverpool
Darwin Núñez (Trent Alexander Arnold)
17' Newcastle 0 – 2 Liverpool
Cody Gakpo (Mohamed Salah)
Much can be made about the red card that saw Nick Pope take a 22nd minute walk, but ultimately, the Reds were two goals to the good by this point and unlikely to be caught by a goal shy Toon. Regardless of opinion, the red card was justified and in line with the rules of the game, with the home-side's lack of defensive coverage (after an offensive set piece) probably more of a concern for Eddie Howe. With his transformed side in the league table ascendancy of late, he seemed a little sore at full time, which could be a sign of things to come at the newly expectant outfit.
This game saw ten players recalled after the Everton victory, with Virgil selected in place of our inconsistent Matip, as widely expected. Liverpool are still searching for their past levels of form, whilst trying to wrestle their previously heavy possession stats back into the deep lush green. The man of the match was (overwhelmingly) Alisson Becker, with his level of play eclipsing every single player on the St. James Park turf. Though Jamie Carragher chose to award his own MOTM to Allan Saint-Maximin, there was only one of these players which enabled his to the win. Pretty will sometimes get the plaudits, yet world class usually takes all the points.
The first goal showed the best facets of both the scorer and the man with the assist. A quick piece of interplay (on the right-hand side) allowed Trent to fire in a pinpoint through-ball, which penetrated the meanest back-line in the English top tier. As Gareth Southgate watched on (from the stands), it still amazes me how the naive manager chose to ignore Trent's brilliance in play-making, whilst watching his Three Lions eliminated from the recent World Cup. The creation was a thing of beauty, yet the first touch and strike by Darwin was pure and thunderous joy. From nowhere, the Reds were one nil up and it was a ferocious goal that put them ahead. Once the straw clutching VAR extinguished both the Toon and Martin Tyler's faint hopes of reversal, it took only seven more minutes for the newly prolific Cody Gakpo to end the game. After a solid Stefan Bajčetić breakaway, Mohamed Salah was on hand to deliver a delicious chipped through ball to the advancing Dutch forward, who was able to slide the ball beyond the beleaguered Nick Pope. The former Burnley stopper would have a moment of madness a few minutes later, with Ali able to set Salah free from a driven 60-yard ball. The Newcastle keeper was caught in man's land (about forty yards from his goal), and the resulting hand ball meant he had to be sent from the pitch.
To the credit of the Northern big spenders, they were able to rally and omit good levels of pressure for the remainder of the game. Liverpool seem to have forgotten how to game manage and control from a winning position, which made for a quietly entertaining second period. With Diogo Jota looking lively (if a tad rusty), James Milner looking keen to ground everyone, and Bobby showing glimpses of Samba quality, the subs (by the Reds) were able to carry their team to an assured away victory. Though we were too reliant on our Brazilian number one to make some truly world class one on one stop's, we also had big chances to make the result emphatic.
Klopp and his under fire back-room staff have enjoyed a good week so far, and continue to rebuild from their recent position at rock bottom. With Real Madrid due to arrive for a mouth-watering Champions League tie (this Tuesday), there is a building sense of what could still transpire this season.
Let's see where we are in a few days' time…