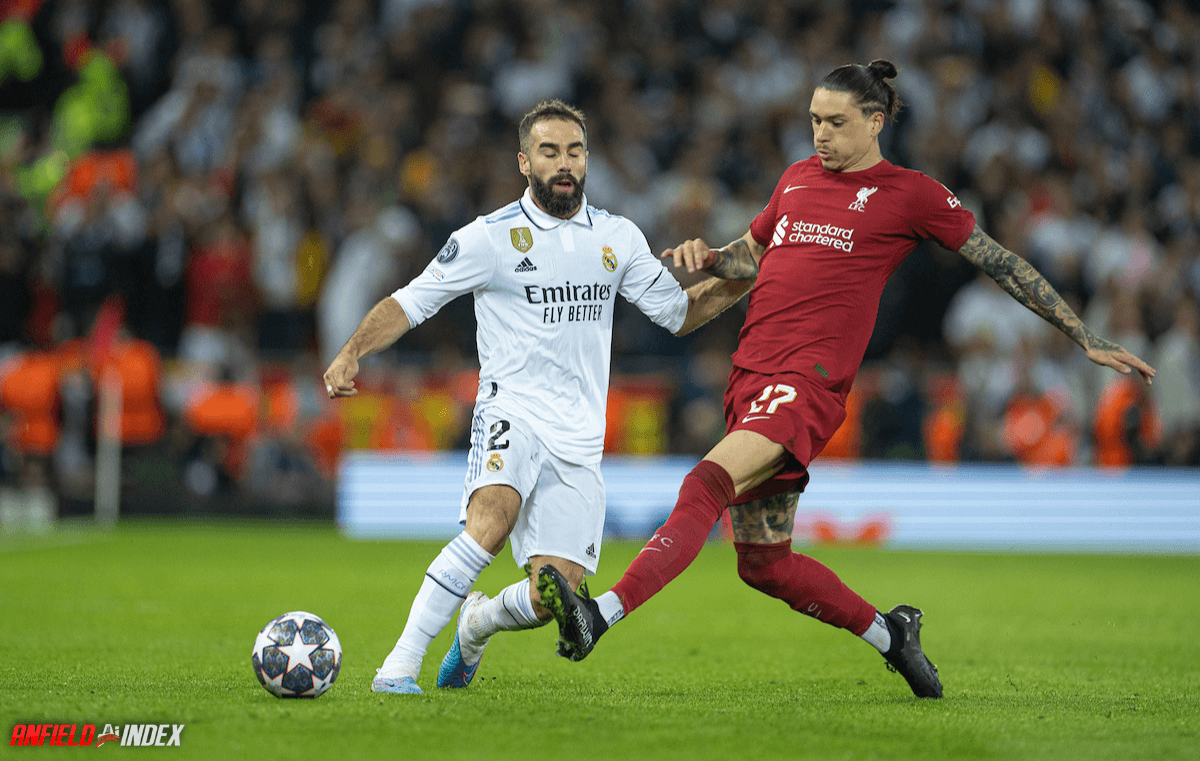 Lessons Learned against Real Madrid
A schooling, a hammering and absolute annihilation. Three comments I saw on social media afterwards, which are all completely true. What started to look like being another dream night at Anfield quickly disintegrated into an absolute nightmare for Liverpool as they were well beaten by an outstanding Real Madrid side. Even the most optimistic reds will struggle to believe there's any chance at the Bernabau, whilst the focus will now quickly move to trying to salvage something from an awful season. We look at the lessons learned from a humbling Champions League night.
THERE WERE POSITIVES TO TAKE
Tin hat on for this part. Whilst it maybe hard to believe at first, Jurgen Klopp will look at some elements and think the season can still be salvaged. The forward line came to the party again as Mo Salah looked a real handful throughout, notching another assist and goal courtesy of a Courtois gift. Darwin Nunez is starting to look more confident and deadly with each game that passes and on another night, we'd be waxing lyrical about his movement and finish. Cody Gakpo pressed well and often pinched the ball high up the pitch, without having the same influence as the other two.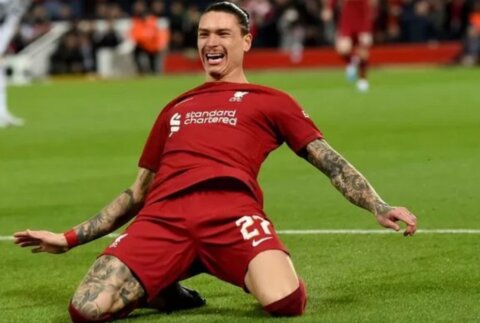 It was telling that when Gakpo and Nunez were withdrawn that Liverpool's attacking threat seemed to virtually disappear, but three starts in a row combined with the nature of the second half meant it was no surprise. Whilst most things behind them seem to falter, the current front three continues to combine well and carry a real threat. With Jota, Firmino and eventually Diaz needing time to come back to any semblance of form, so much will depend on this trio. With the defensive and midfield showing, we'll need them to fire until the end of the season to have any chance of top four.
CERTAIN THINGS … WE ALREADY KNEW
Sometimes it can hurt to be reminded in such a stark fashion, but a lot of the events that unravelled didn't tell us anything we didn't know. Set-pieces are and have been a major issue for us, as Eder Militao found to his benefit in the second half. Joe Gomez is too often at the scene of the crime and found wanting at the top level, whilst no-one really believed that Fabinho and Henderson's legs were back or they'd manage three big games in a week. They weren't the only players to struggle, but they've understandably been the recent focus for man fans ire.
More importantly, Jurgen Klopp will be under no illusions of the rebuild task on his hands despite fans of other sides now beginning to grasp it. At least three quality midfielders are needed in the summer, whilst the centre back addition has moved from desirable to mandatory. Liverpool were without Konate and Thiago in those areas, but alternatives are needed for two injury- prone players, one who will have a year to run on his contract in the summer. A lot we saw didn't teach us anything new, so we'll leave substitutions alone too.
SUMMER INVESTMENT TALK – GROUNDHOG DAY
It's natural and understandable but any defeat or points being dropped will see supporters chat revert as standard to the above. The rebuild job isn't a small one and with John Henry confirming that FSG are looking at investment as opposed to a sale, off the field will be in focus as much as on the pitch. There's no real analysis needed with certain players anymore. If Liverpool are to improve they need to be moved on and replaced with better ones. There will be more days like this before the seasons done and the same old topics will be ablaze social media. Get ready for more groundhog days.