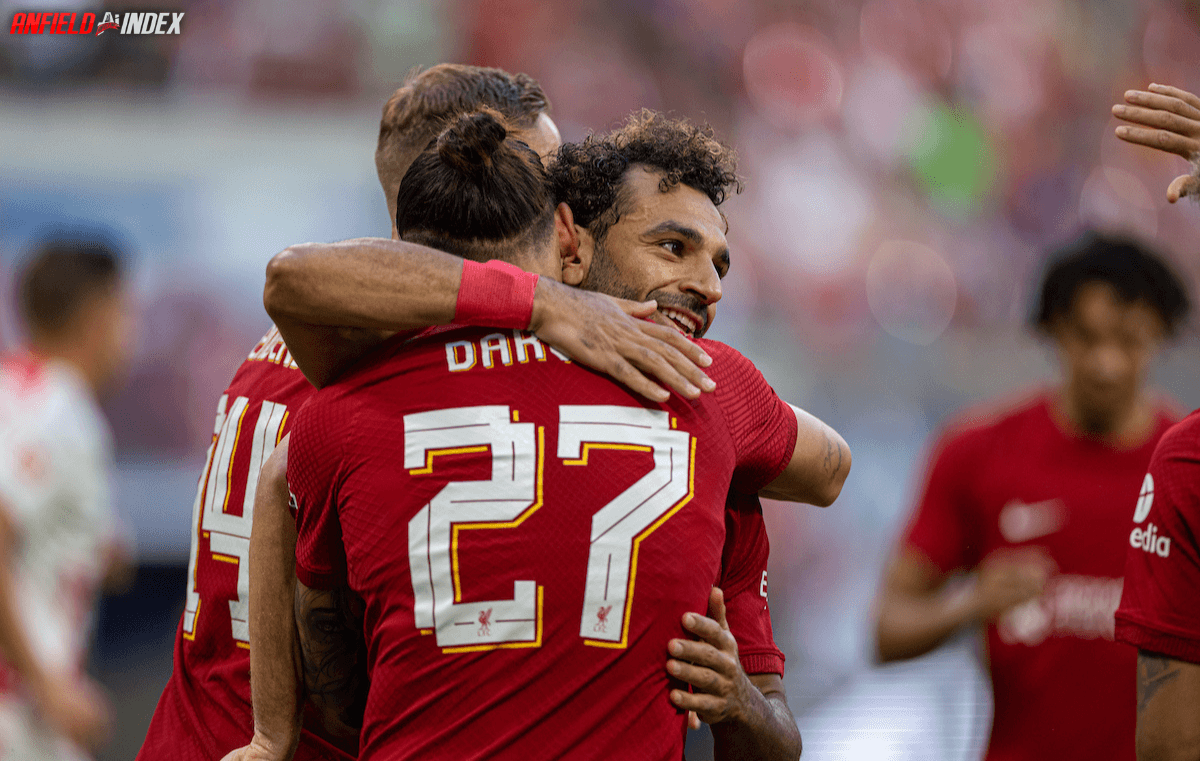 Front Three: Keep It The Same ... For Now
Jurgen Klopp was clear and direct in his press conference on Friday morning. Liverpool have some knocks from the Real Madrid game, so they have and want to make changes to the line-up. Who and what they might be is open to speculation until 6:45pm on Saturday night, but the manager talked about focusing on the good from the Madrid game and there's one area that should be highlighted. Klopp was asked about it in his presser and despite being blunt about the need to rotate his forwards due to the number of games, the short and long-term should look very different.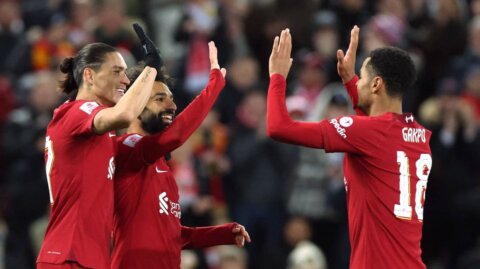 The last few games have seen a settled front-line, which looks like night and day compared to what we were witnessing when focused on being 'compact' a month ago. Darwin Nunez starting on the left side, Cody Gakpo in the nine or 'Bobby role' as many call it, with Mo Salah coming off the right. Whilst Everton and Newcastle didn't provide the most stringent of tests before the Champions League, it shouldn't be ignored that all three forwards have two goals each in those games, with Salah and Nunez also providing excellent assists.

A clear understanding and cohesion is starting to develop based on recent evidence and mentioned by Klopp as evidenced when he asked in the presser. Neither Gakpo, Nunez or Salah especially appear chained to their role or area, whilst they often interchange at key points. It's been no coincidence that both Nunez's goals have come from runs into a central area, whilst Salah's assist for Gakpo's strike against Newcastle demonstrates the importance of getting our best attacker off the sideline and in to key areas. Ironically only Gakpo would likely desire occupying a wider starting position, yet the evidence is there of the Dutchman building an understanding with his team-mates.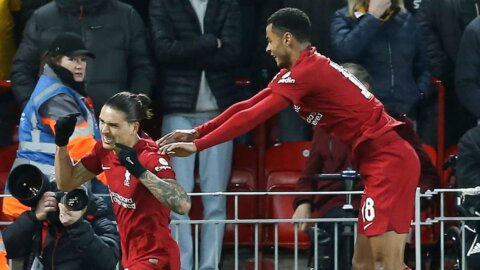 Diogo Jota and Bobby Firmino looked precisely what they were in the last three games. Players who are clearly rusty and coming back from long-term injuries, enjoying the odd 30 mins or so here whilst not being risked from the start due to the fact we're approaching the business end of the season. There's a slight surprise amongst some reds that they and the likes of Arthur haven't featured in under-21 games or behind closed door friendlies to maybe build their match fitness. Understandably though, Jurgen Klopp may not wish to risk further complications after an injury-hit season.
Long-term or before the season is out and Luis Diaz is likely to be welcomed back into the fold, it's natural that there will be rotation as needed. Right now though, Liverpool's porous defence and midfield make it likely that a minimum of two goals will be needed to win most games. It would be easy to point to clean sheets at Newcastle and Everton, but that doesn't tell half the story of those games. Salah is a physical freak in the best way, whilst Gakpo and Nunez are regularly finding themselves withdrawn before the end. When somethings working for Liverpool at the moment, it's best not to change it just now.