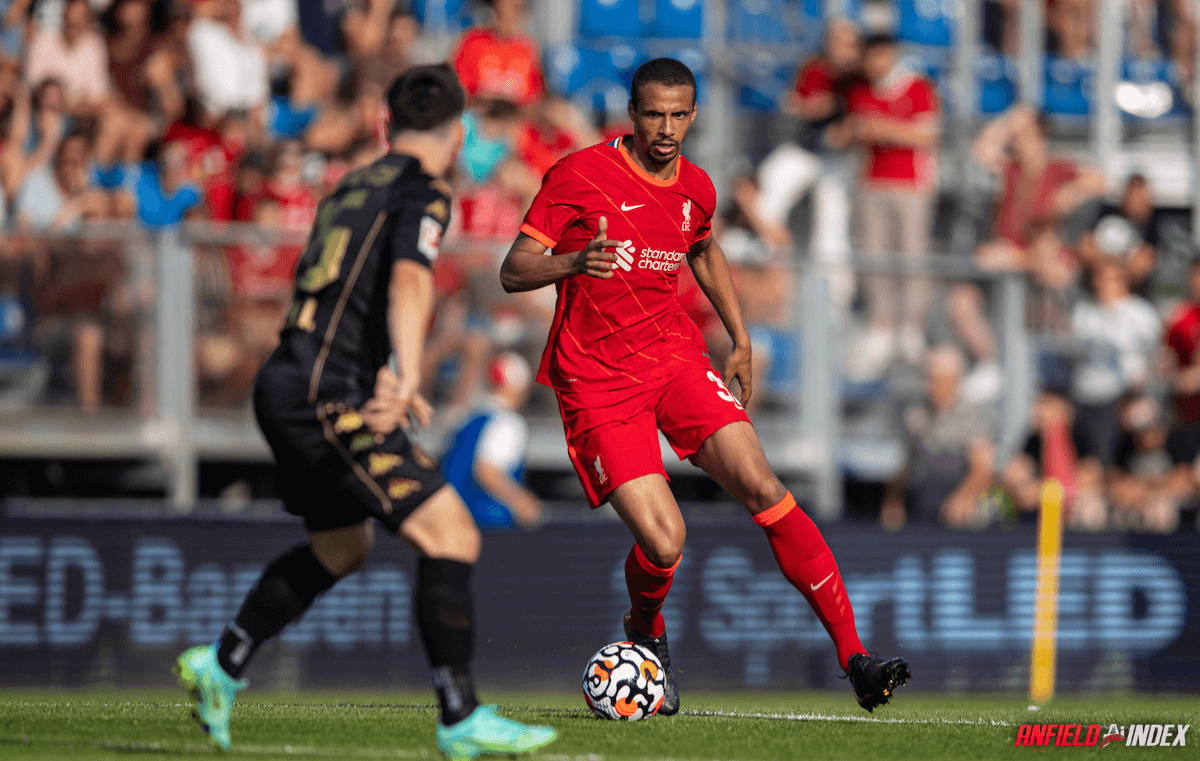 It's Time To Move Joël Matip On…
Throughout the Liverpool career of our Cameroonian defender, it's always been apparent that the fanbase holds huge affection for Joël Matip. For a player that signed on a free transfer from Schalke 2016, it's undeniable that he's been a solid success story throughout his 136 games as a red. There are obvious caveats that come with the 6ft 5inch player, but for the most part, he has to be considered a player that's had a very good Anfield career.
When he signed on the dotted line, it was a very low key move that added numbers to a disjointed squad. In his final few transfer windows, Brendan Rodgers had recruited a vast number of average players that were not befitting of a club, who strived to re-join the elite. In central defence, we were limited to Dejan Lovren, Kolo Touré, and Mamadou Sakho, thus making some new additions a necessity. With the gegenpressing that was being incorporated (in line with Klopp's footballing philosophies), our German manager was clearly delighted to see a fellow Bundesliga alumni arriving. He became a regular first team player and built himself into a role that helped in Klopp's initial Liverpool regeneration.
There has long been the feeling, that certain players will always have the ability to extract the maximum output from their teammates. In terms of on field relationships at centre back, you could often sense when one player enhanced the level of his partner. Stéphane Henchoz was able to benefit from the elite play of Sami Hyypiä, the best days of Martin Škrtel were when either Danny Agger or Jamie Carragher were holding his hand, whereas just recently, we have seen the biggest proof in Liverpool Premier League history.

Without trying to make this about the world class abilities of Virgil van Dijk, it's clear that his leadership and defensive play make everyone around him far better than without. After the recent World Cup, we saw the Reds fall apart without their inspirational number 4, whilst it can be argued that the previous good form of both Joe Gomez and Joël Matip only materialised due to the enormous presence and guidance of the giant Dutchman. It was once a struggle to separate the levels of any of our centre backs (prior to the arrival of Virgil), yet all have been lauded (at specific times) for their form, since the signing of VVD. Those specific times have a common entity, which is their partnership with the former Celtic man throughout those tremendously successful periods.
Our defensive crisis continued against Real Madrid this week, with Joe Gomez having an absolute horror show in the middle. I would be inclined to keep the Englishman, however, as age (he's just 25-years-old), quota issues, and his ability to cover right back, make him a good enough 4th choice in central defence. There are only so many changes we can incorporate this year, in order to ensure the more prominent issues are addressed. With Ibrahima Konaté the clear answer to partner Virgil, it could be that one senior defender will be joining Nat Phillips in leaving the defensive group.
Next season will see Joël Matip begin the campaign as a 32-year-old that will continue to deteriorate, continue to slow, become more and more injury prone, and become a detriment to our rebuild. Much needs to change in the coming months, and it cannot be limited to the midfielders that are targeted for sales. Our number 32 could still garner decent money (£15m) whilst doing a solid job at either a less demanding club, or within a more adequately paced league.
The reds have to recruit young, hungry, and physically dominant players to become the rock and roll team of old. There are many players that will have to be moved on to make room for what is required, unfortunately for Joël Matip, he simply must be one of those that depart Anfield.