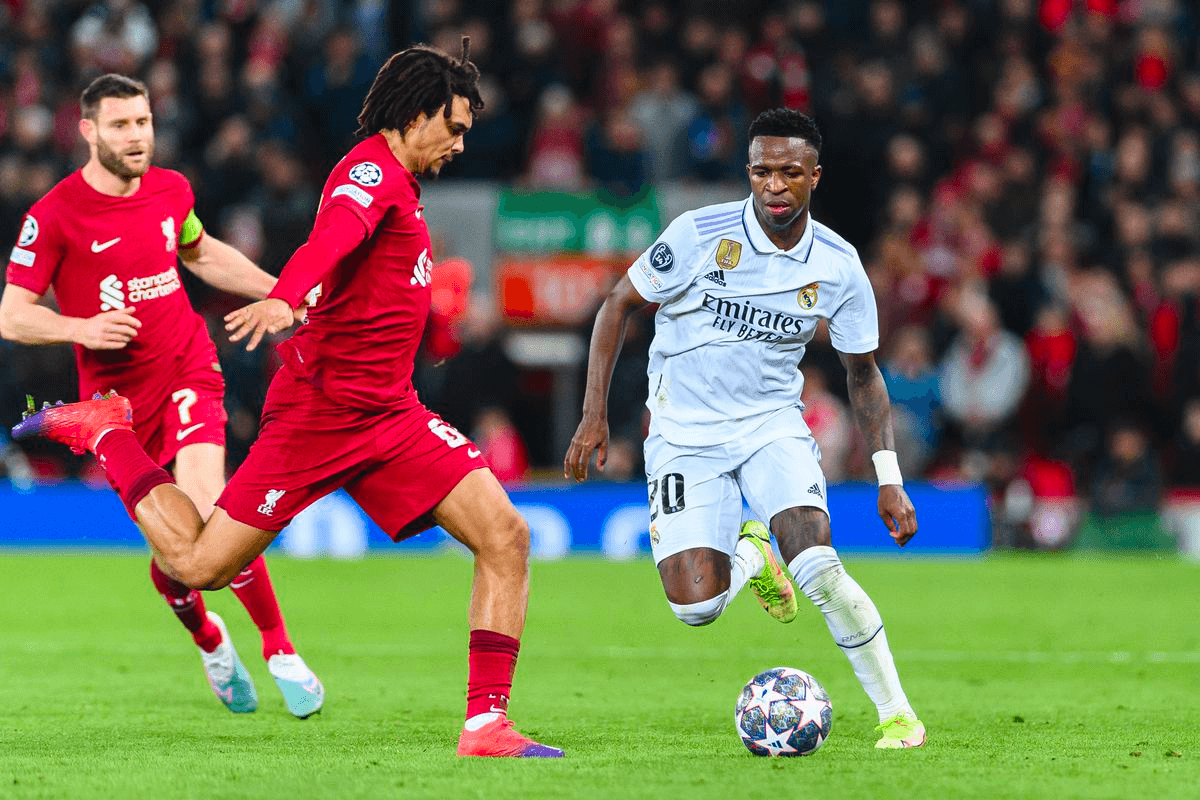 Liverpool 2 - 5 Real Madrid: The Post-Mortem 
To see the once mighty Reds score two goals at Anfield (under those famous lights), whilst still falling so dramatically to the feet of Real Madrid is as disastrous as it gets. The way in which Liverpool surrendered their lead was painful to watch, though as the 4th and 5th away goals went in, it at least allowed some closure to our faint hopes of success this year. This broken and weakened squad now carries too many passengers, who are unable to produce the levels that once brought them to the top of European football. Our hopes were raised by an ambitious (and somewhat fortunate) start, but as the saying goes, 'form is temporary, and class is permanent'. The reds were able to reveal their true level of form as Madrid merely became the team, we know them to be, and with that the tie was taken away from us.
GK – Alisson Becker
RB – Trent Alexander Arnold

LB – Andy Robertson
RCB – Virgil van Djik
LCB – Joe Gomez
RCM – Jordan Henderson (c)
CDM – Fabinho
LCM – Stefan Bajčetić
LF – Darwin Núñez
CF – Cody Gakpo
RF – Mohamed Salah
Substitutions;
63' Diogo Jota – Darwin Núñez
63' Roberto Firmino – Cody Gakpo
72' James Milner – Jordan Henderson
72' Joël Matip – Joe Gomez
83' Harvey Elliott – Stefan Bajčetić
The home side's capitulation was horrendous, with the scores telling just some of the story of how the events unfolded. This is a shadow of the Liverpool team that was on the verge of an unprecedented quadruple, not so long ago. The drop off in energy and ability is aware to every team they now face, which this Real Madrid team found out from the 20th minute.
It would be easy (and painful) to dissect each goal conceded, yet even the manager was able to see that each breakthrough was avoidable and built upon the mistakes of his own team. With Darwin scoring a brilliantly instinctive opening goal, it should have lit the torch paper for yet another Champions League night. In Mohamed Salah's goal, it really was a case of a very good side allowing us a two goal advantage, perhaps just for their own amusement. Once Vinicius Jr. netted his sides first goal, panic set in around the men in red, with the team once famed for a brilliant structure, literally falling apart at the seams.
The embarrassment that spread through the second half was unavoidable. Carlo Ancelotti must have been bewildered as to the drop off in his famous adversaries, whilst his counterpart seemed bewildered as to how to turn the tide. With the midfield being completely overrun, there was a clear need for Naby to enter the fray, yet the ball starved attack were the first area to be altered. All of the Liverpool substitutions (barring Joe coming off) made little sense in their timing, with the management continuing to deliver peculiar in-game decisions.
All in all, the Champions League return was always something that destined to hurt us even more. Perhaps a year or two away from this illustrious tournament will aid the regeneration, that is quickly spreading beyond that tired middle ground. As Crystal Palace await our Premier League arrival on Saturday, it will surely be another case of a team looking to overhaul our fragile state. I don't know how we recover, but I know that based upon this painful first leg tie, the return leg should now be about damage limitation.
Jürgen Klopp must now accept the team we have become, and adapt to the harsh realities in front of him. Failure to do so will only see more horrific results prevail, which could lead to even greater damage within our historic football club.