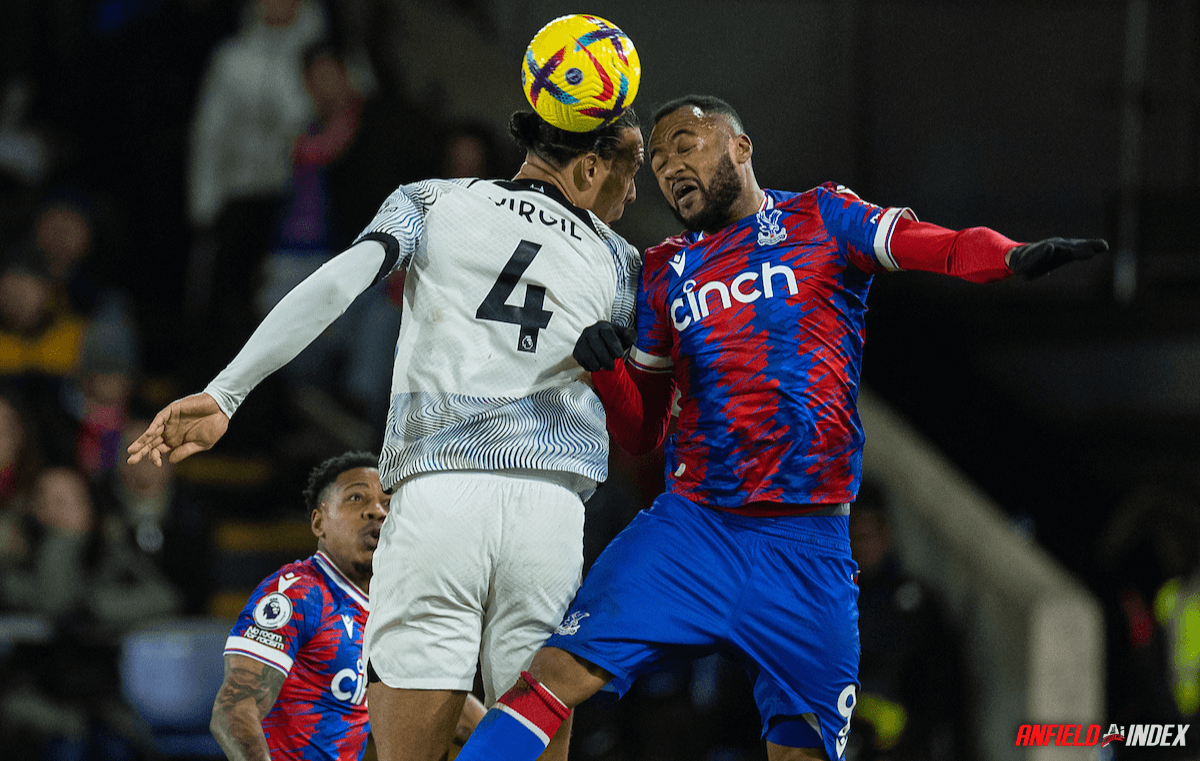 Crystal Palace 0 - 0 Liverpool - PL Player of the Match
Crystal Palace 0 – 0 Liverpool – PL Player of the Match
Virgil van Dijk

A very unspectacular game from the giant Dutchman, yet his role was more about offering coverage and control, as the surrounding cast struggled to carry out their duties.
Was vocal and largely untroubled, as Palace looked to target Matip & Trent. He was assured on the ball throughout, as the defensive leader that allowed the reds to try and condense the pitch.
The on-pitch leader was able to hold things together, despite very little help from his teammates.
This type of generational talent needs a working midfield ahead of him, in order for him and others to excel. Without his presence and leadership, the reds probably would have lost this game, which made him Jürgen Klopp's most important player.