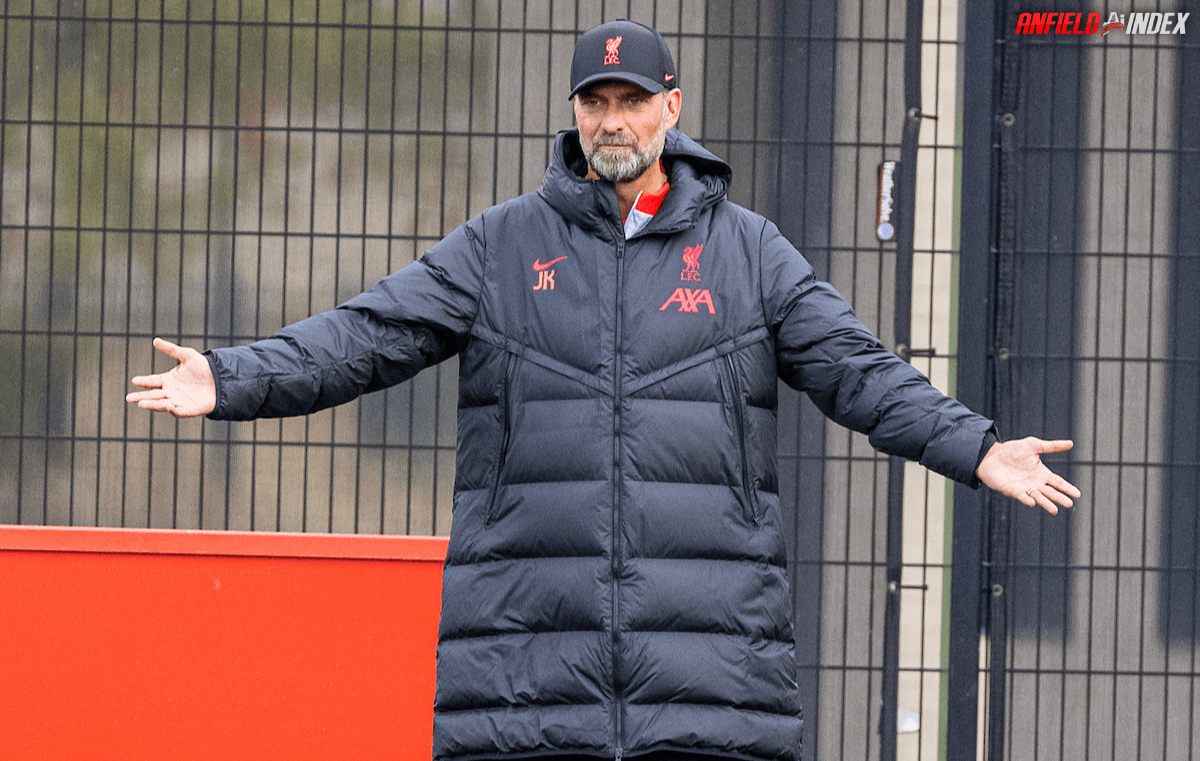 The Reason We Love Klopp Could Be His Undoing
I loved Kenny Dalglish because he was the King, whilst I was all in on Souness because of his Liverpool heritage, until that went very wrong. Roy Evans was a joyful figure that brought a wonderful feel to our football, before Gérard Houllier became the man that delivered a bucket load of silverware. Rafael Benítez was a manger that I adored, with his Champions League win, until the disappointment within Brendan Rodgers' & Roy Hodgson's reigns. It was not until Jürgen Klopp took the helm within the Anfield dugout, that I became completely and utterly committed to a Reds manager, and it was his tremendous personality that won the hearts of any entire fan base. His desire and charisma for the game was infectious, which allowed him to enchant an entire red army.
Much of the Reds' recent success has been built upon smart recruitment, unbelievable team performances, a system that was built to triumph, and a dressing room that bought into the methods of our infectious German head coach. The unity within the group, set them apart from the huge spending of their fiercest  rivals. Everyone connected within the club pulled in one rock & roll direction, with a gegenpressing mentality that would make a struggling club into the world's best footballing side.
This season has season a drop off that could not have been envisaged, given its dramatic decline. Though Klopp has stated that he saw this regression coming, this comment must be taken with a rather large pinch of salt. What has transpired is true of all great sporting teams, where the end is only ever around the corner. In order to maintain the kind of quality that keeps any champion on top, changes have to be implemented in order to sustain glory. In galvanising a group that had probably overachieved, bonds would have been built that would have been difficult to sever, which is perhaps the biggest failure of our manager's on-going reign.

We once saw the tight friendships that were built within the Stamford Bridge dressing room, with an iron clad mentality built to serve the wants of the legendary, José Mourinho. A dynasty of silverware unfolded before the eyes of their Premier Leagues competitors, until the wheels started to fall off. His second stint appeared to fail due an inability to evolve and build a new empire, which would see his fabled group of players disbanded. I see similar issues engulfing the tenure of Klopp, who is clearly struggling to allow the change that is required within his current changing room. Personal relationships that have been built over time, have allowed the efficiency of squad management to be reduced, thus creating a team that stands as a shadow of its former self.
Since the Anfield outset of the former Borussia Dortmund manager's stint, certain players have been allowed to continue through their Anfield career, with a blind spot to their actual on-field influence. This past weekend, we saw a midfield three (against Crystal Palace) that comprised two men nearing the end of their current contracts, alongside a skipper that can no longer carry out the endless running, that his best game always relied upon. In order to try and win this game, a Brazilian striker was ushered from the bench, despite being unable to impact anywhere close to his previous best. These are just a few examples of where the squad has faltered this term (and probably last), which points to a manger who is unwilling to accept a much needed change of the guard. To have a 37-year old James Milner, and a 32-year old Jordan Henderson starting together in this day and age is baffling. With a plethora of players struggling, the injection of ageing players that can offer such little intensity was beyond alarming, thereby making the game largely unwatchable.
Recent LFC press conferences has had varying questions come to light, with the response from Klopp being that ruthlessness (in his management) is not an issue. Later remarks have the same German coach stating that he will never ask a player to leave that does not want to, therefore creating a cycle of conflict that has caused confusion. Certain players that are on the back end of their careers appear happy to continue under a man that has delivered them so much silverware. With both manager and players holding tight, it means these lacklustre displays are now a frequent reality.
This summer represents an overdue opportunity to right the regeneration wrongs, that have lingered for far too long. Whether or not the 55-year-old has the conviction to do what is necessary, is still very much up for debate, but we must at least give him the opportunity to recreate this team. We have championed the person that this wonderful man is, but it is now a real concern that his love he has for his players, could just become the cause for his own downfall.